Ikador is the only hotel in the world with a Riva Lounge and a Riva Privee opens doors to everyone looking for true hedonism, impeccable service and unique experiences – for example, taking a cruise of the northern Adriatic on an Aquariva Super
The Opatija Riviera is simply a cut above. The architecture, the atmosphere, the endless row of luxury hotels and restaurants have all worked together to elevate the city and its surroundings to a level no other city on the Croatian coast can reach.
Exclusive partner of the legendary Riva
Ever since 1844, when the first luxury hotel opened in Opatija, the city has been welcoming European nobility, acting elite and intellectual elite, like Nobel prize winners, writers and composers. One of the two spa resorts in the Austria-Hungary, Opatija served as inspiration to famous composer Giacomo Puccini, who spent endless days gazing at the blue sea of Kvarner.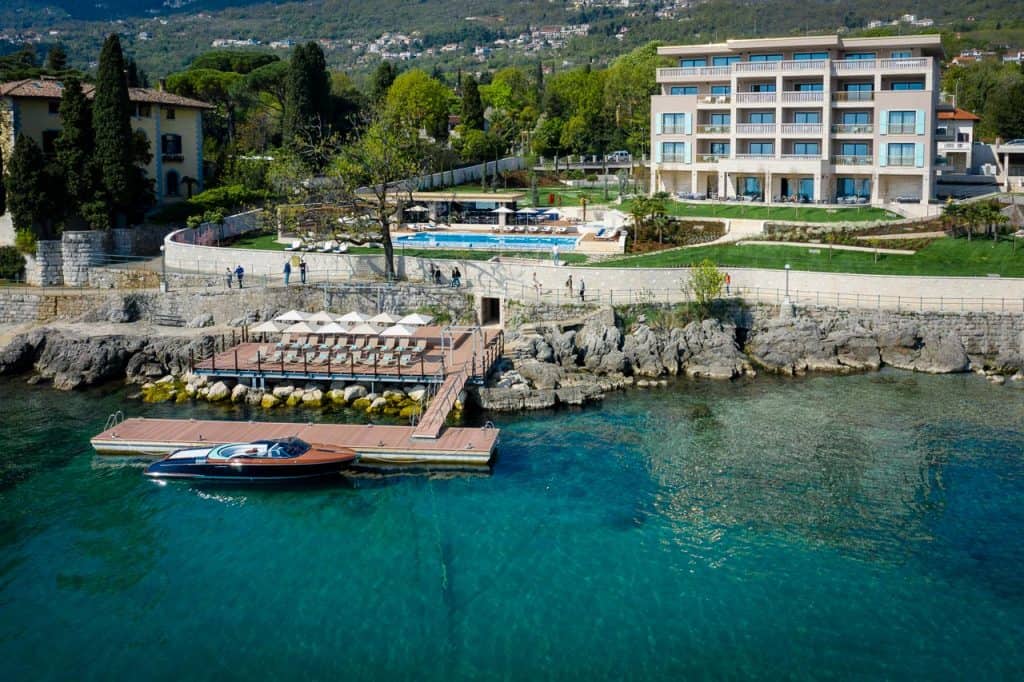 Just a few steps further from the villa so loved by the great composer lies Ikador Luxury Boutique Hotel & Spa, a hedonist's paradise with elegant spaces, uncompromising luxury and top quality service. We have already written about this palatial hotel, but this year we have decided to check it out ourselves and enjoy everything it offers, including a cruise on a splendid Aquariva Super.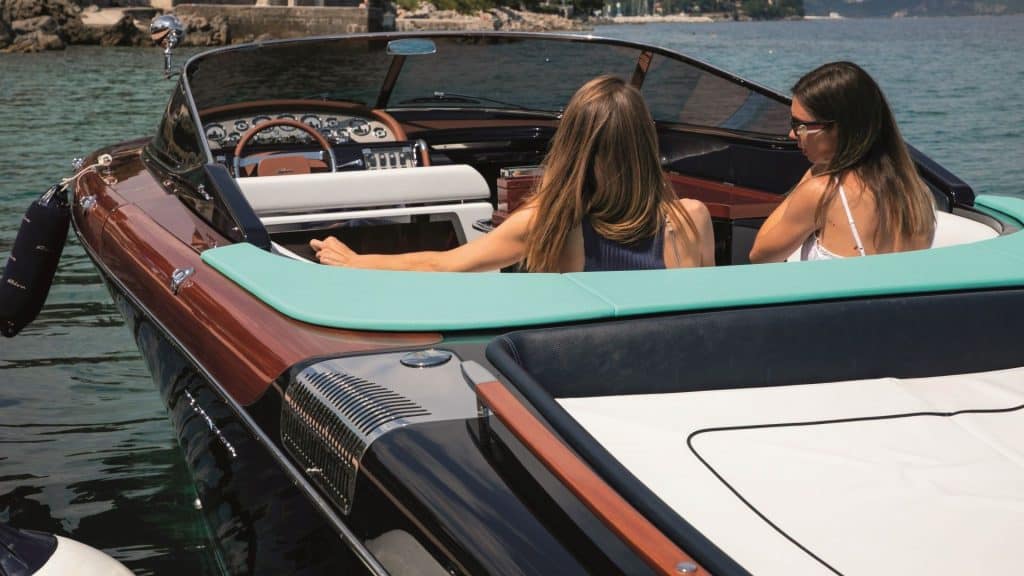 Ikador Luxury Boutique Hotel & Spa has nine rooms and seven suites, one of which is presidential. Hotel director Vedran Tršić says that the hotel brought a very specific type of client to Opatija. 'Ever since the beginning, Ikador has been oriented on highly personalized service, because that's what our definition of luxury is: the individual approach to every client. Our staff is dedicated to creating a tailor-made experience for every guest. We are the exclusive partner of the legendary sailing brand Riva and the only hotel in the world with a Riva Lounge and a Riva Privee (private chef's table in the restaurant Nobilion).
Another detail that sets us apart is the offer of a truly unique experience: an escape into the unknown on a Riva Aquariva Super Dolcevita-style, like in Italian movies. Our guests who happen to be owners of a Riva or any other Ferretti Group model enjoy additional privileges. Our guests leave with their hearts full of beautiful new experiences, and have become true ambassadors of our hotel and Opatija as a whole. Our whole third floor is taken up by the Ikalia Spa, which says a lot about our orientation', says Mr. Tršić.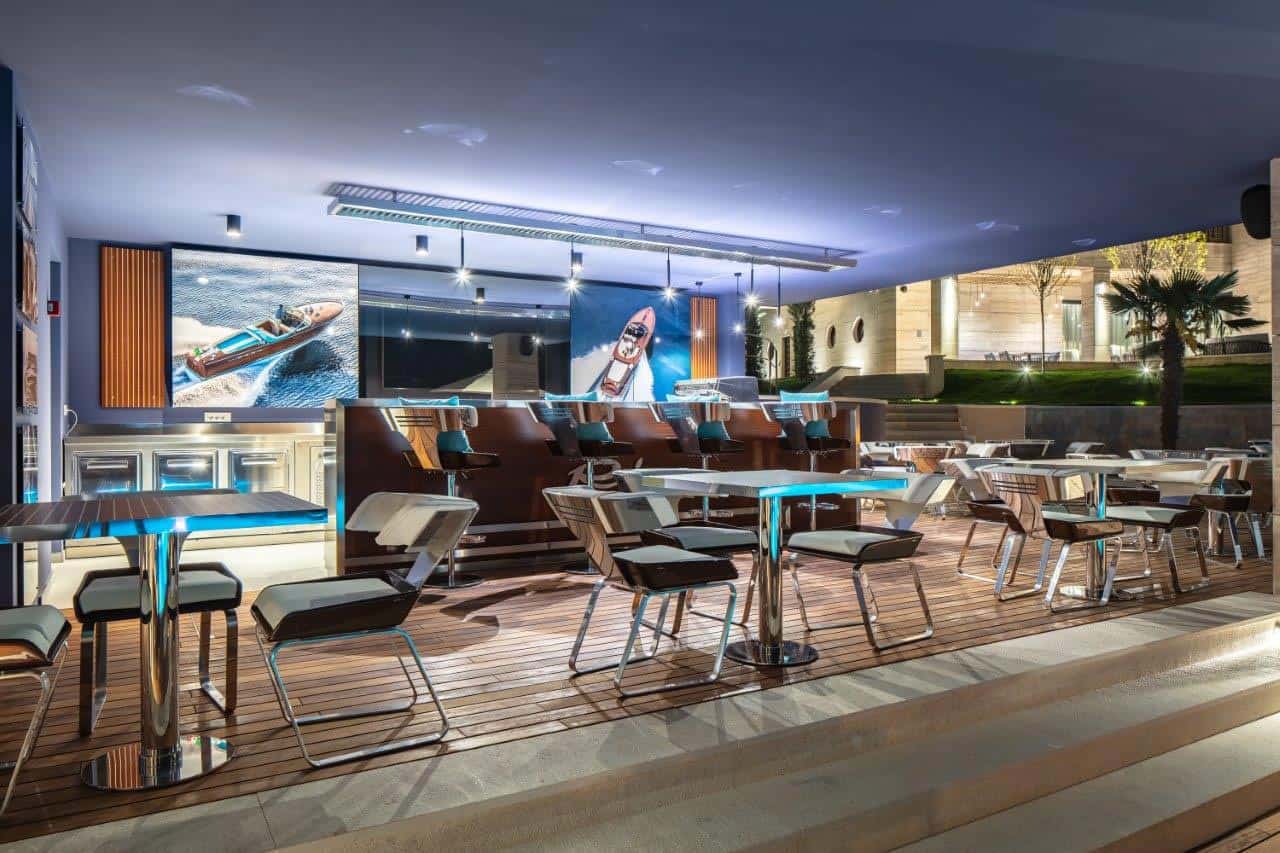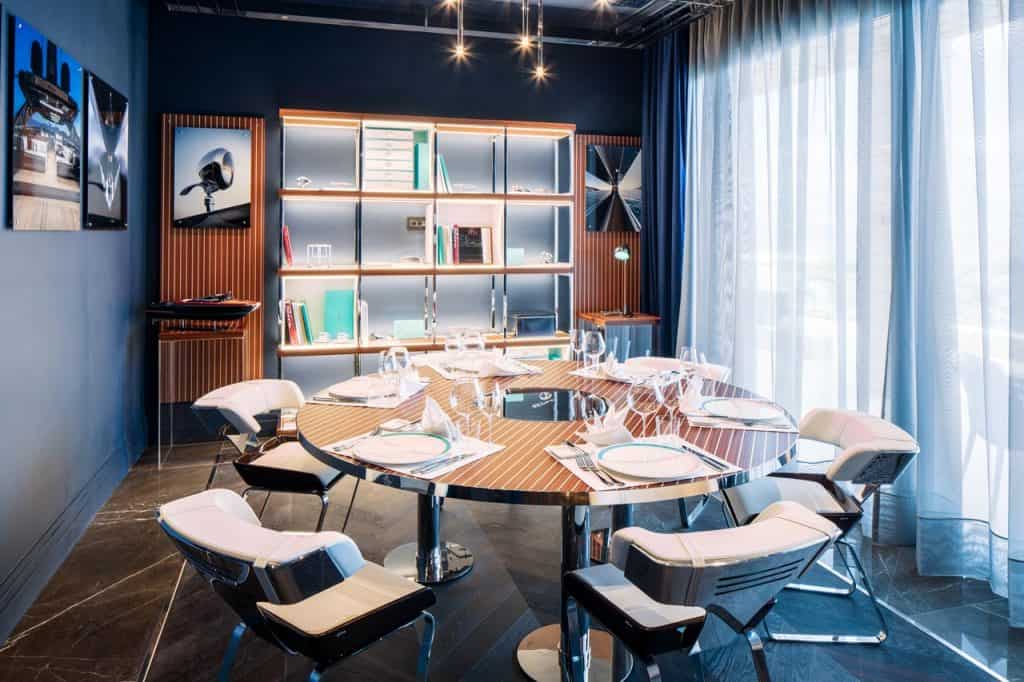 Restaurant Nobilion and exclusive Möet & Chandon Privilege Club
Restaurant Nobilion is a place of fine cuisine and relaxing atmosphere, accessible from the sea and served by a small private dock. Rising star of Croatian cuisine, young chef Dino Knežević uses divine local ingredients to create authentic Mediterranean dishes. Many guests opt for the private chef service, often accompanying chef Dino to the local farmer's market to look for ingredients themselves.
In addition to being member of the Leading Hotels of the World, Ikador is the only Croatian (and only second worldwide) member of the exclusive Möet & Chandon Privilege Club, allowing guests to enjoy an exclusive selection of products by the Möet Hennessy.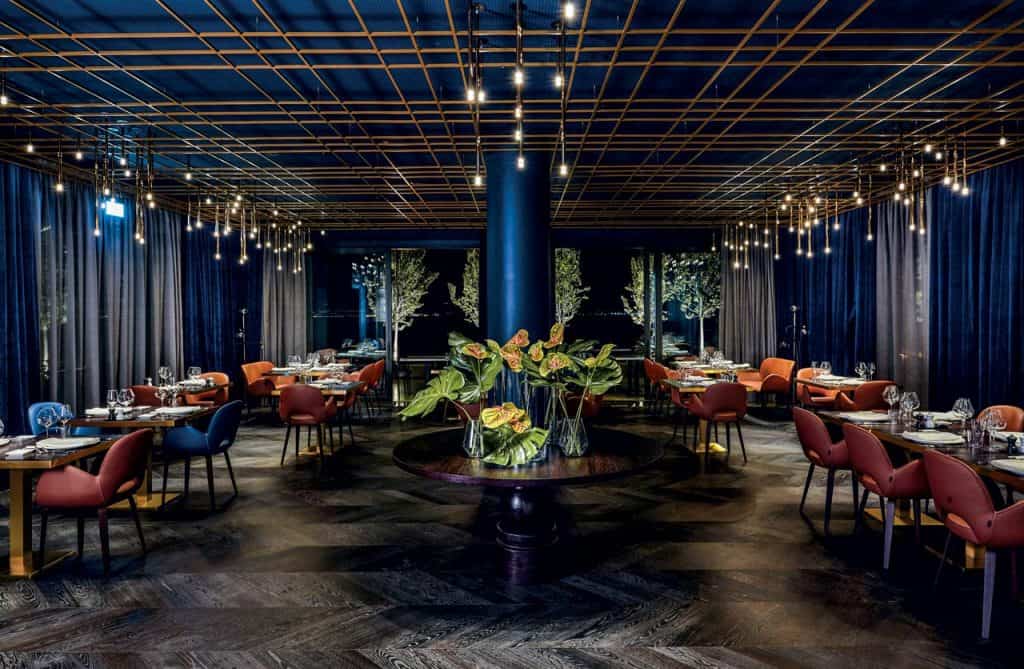 Ikador Luxury Boutique Hotel & Spa aims at offering truly unique and fresh experiences.  They seem to have found the right combination of coastal and nautical tourism, gilded with sparks of luxury in every detail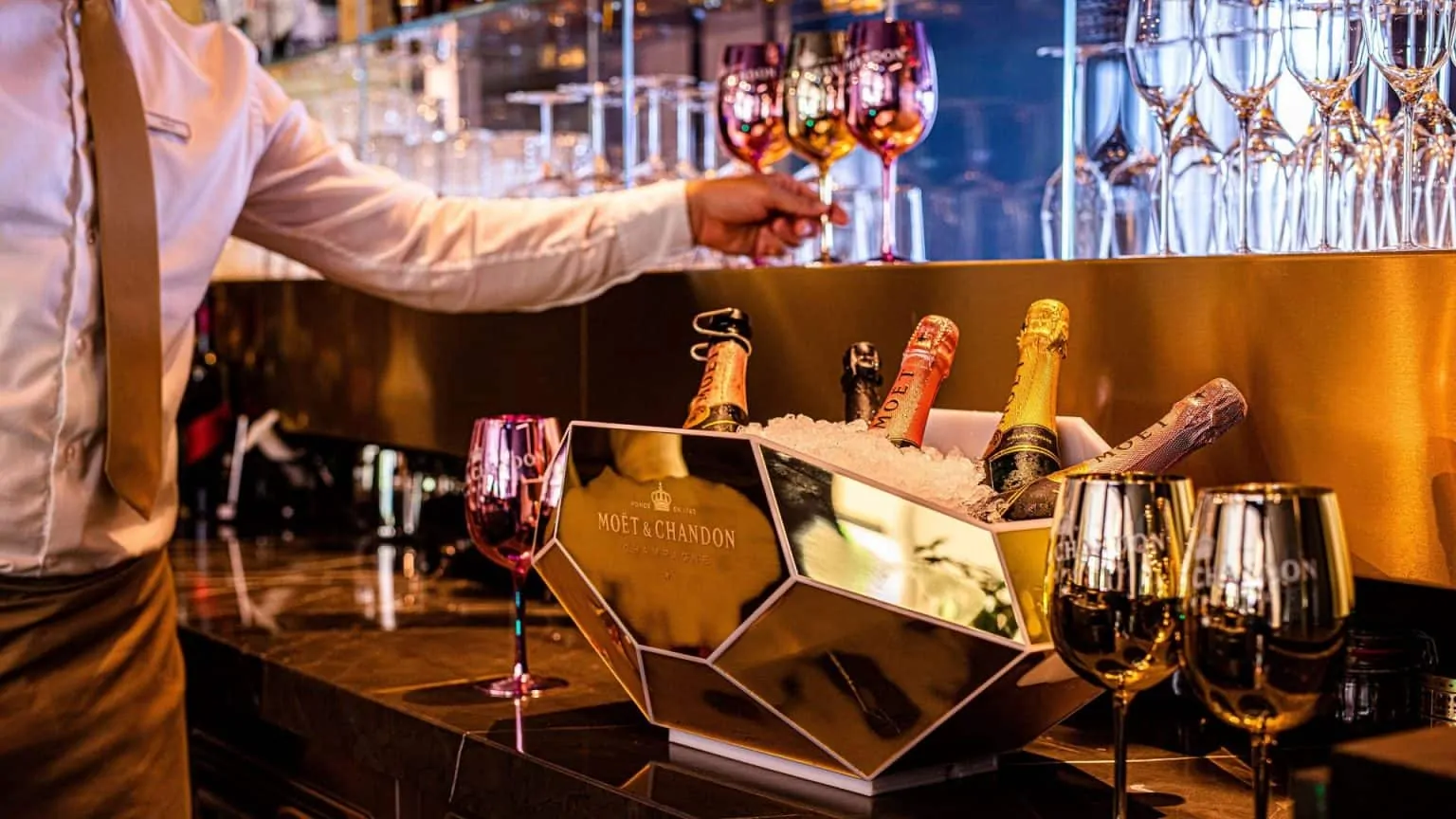 Guests of restaurant Nobilion can also enjoy fine cigars and cigarillos by selected international brands in the Edgar Cigar Bar, where experienced staff is always ready to suggest the ideal pairing of chocolate and liquors (for example, Hennessy Paradis and Richard cognacs) to complement the selected cigar. Ikador is a grand opera of luxury tourism, as Puccini would surely say if he saw it. During our stay, we just had to experience the cruise on the magnificent Aquariva.
Aquariva is ideal for a relaxing day at sea
The hotel skipper shared some anecdotes as we took a short cruise alongside coast – the shortest cruise takes you just to the town and back, and the longest to the fishing town of Volosko – and then turned the bow toward northern shores of Cres, more specifically to cape Tarej, famous for a turquoise-colored lagoon.
The skipper informed us that most guests preferred trips to unexplored coves, and we must say Cres is ideal for such tastes. Southern shore of the island is dotted with small, intimate coves, and is the place of the locally famous Lubenice beach.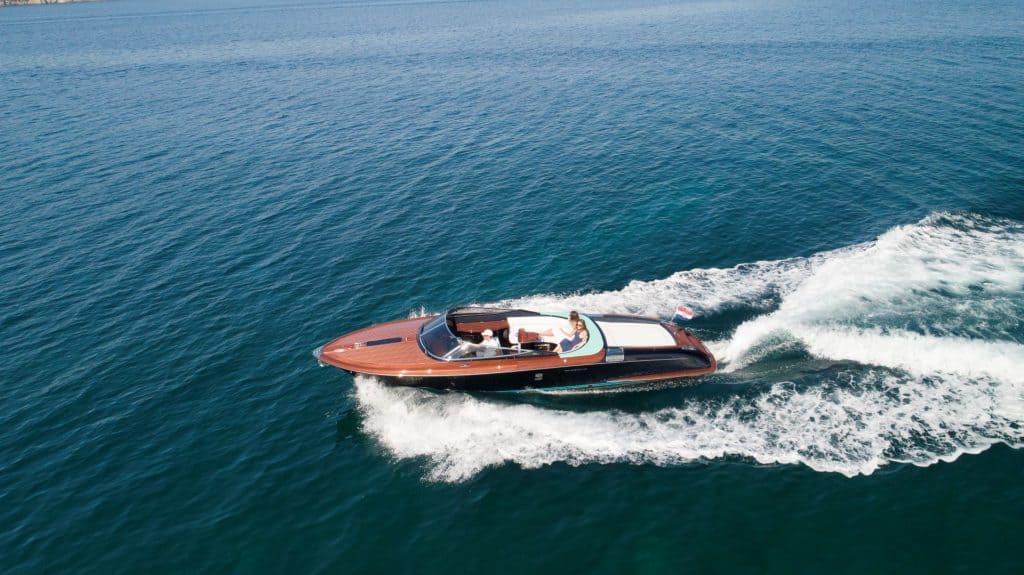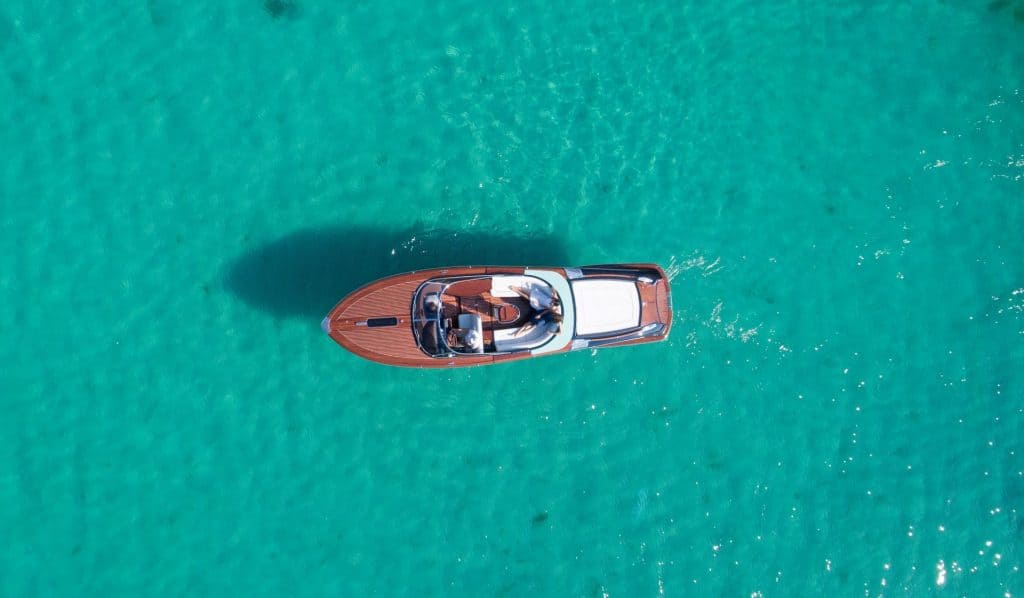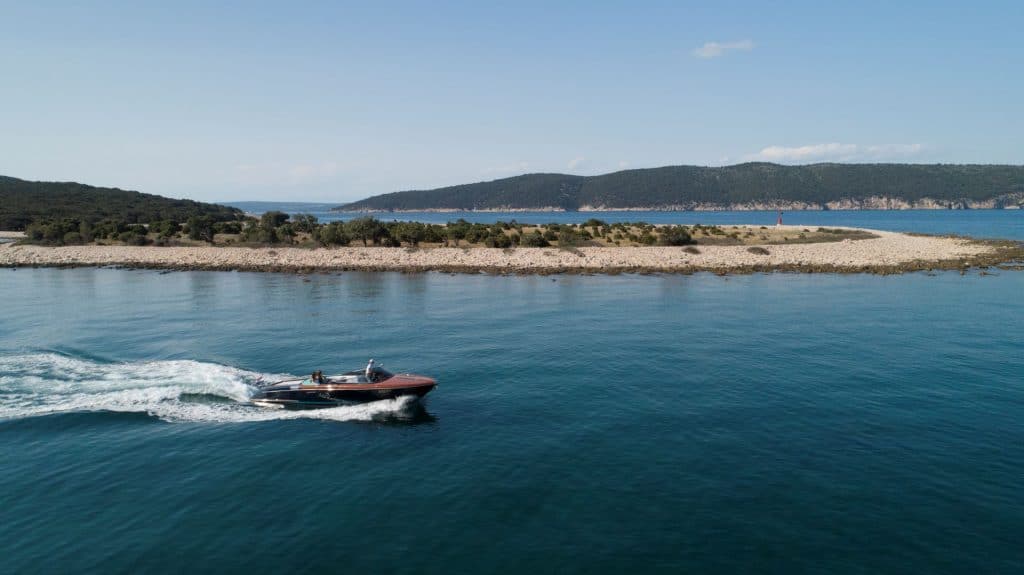 The skipper's suggestion for an impromptu lunch on the island is restaurant Valun, known for wide selection of regional dishes. The fast day cruiser had not trouble reaching 30 knots of speed during our trip – and that's just her cruise speed, with top speed reaching 40 knots. Speeding up on the cute little Aquariva is always fun, as the boat is reminiscent of a sports car switching into a higher gear.
The hotel-owned Aquariva is equipped with a bimini top, has a small bathroom and a lovely sunbed on the bow, and is truly ideal for a relaxing day at sea. Ikador Luxury Boutique Hotel & Spa aims at offering truly unique, fresh experiences, and we believe them: they seem to have found the right combination of coastal and nautical tourism, gilded with sparks of luxury in every detail.
Text Darko Šupuk & Hrvoje Bulešić
Photos Darko Šupuk, Mateo Ostojić & Ikador