Hotel Lemongarden: Latest Adriatic gem
Impeccably designed with a series of details, the new hotel on Brač Island is a perfect place for a vacation filled with the pleasant lemon scent coming from the magnificent garden
In the most tranquil area of Brač – Sutivan, a new-old hotel was created, where you can admire the ancient remains but also enjoy contemporary details. This symbiosis of old and new is simply breath-taking. The 5-star hotel comprises of three houses, each providing a splendid relaxation space. The first house, Ilić Dvor, was carefully restored under the watchful eye of the historic heritage preservation office; and next to it are the houses of Definis Dvor and Vesna.
All three are listed as heritage sites and are over 300 years old. It is fascinating how they are connected with each other by labyrinths filled with various plants and flora: flowers, palm trees, hibiscus, lemon trees… it feels like the untouched nature which lies far from the coast, even though there is a private beach in a natural cave only a few metres from the hotel.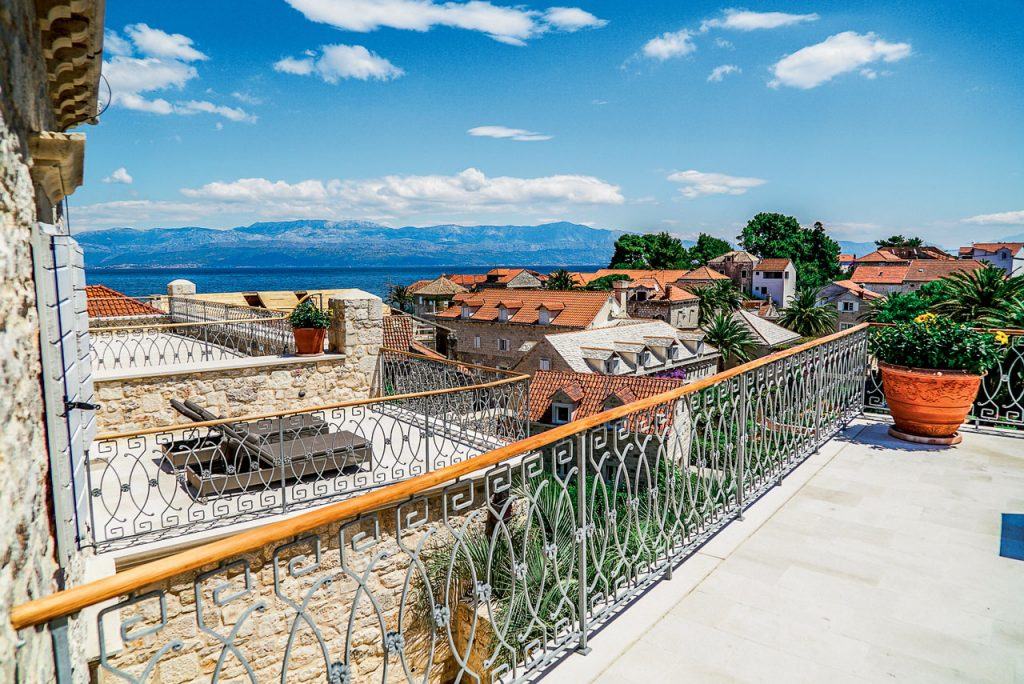 The hotel rooms are spacious, with high ceilings, luxurious bathrooms and just the right amount of light. Each room tells its own story, made unique by attention to detail; from the colour schemes, furniture and chandeliers to the suite layout. The one thing all rooms have in common is the splendid view – either of the sea or private garden. In this beautifully kept garden is a large swimming pool surrounded by numerous palms creating a delightful shade.
The garden also features local fruits and vegetables, used to prepare meals at the hotel restaurant. What more can you ask for? The hotel is superbly located, close to Dalmatian prime destinations, easily reached by car, catamaran or boat. The Lemongarden is in every way a gorgeous and impeccably elaborate project which will surely impress, leaving you eager to return, or even stay forever…
Photos Lemongarden