Hotel Regent Porto Montenegro opened its doors again on Friday, June 12th, for all guests and visitors
'Hotel Regent welcomes the first guests after the reopening, and on that occasion, several special offers have been prepared to make the stay even more interesting. A package called Luxury on your doorstep stands out, which was curated to animate the regional market. The novelty we introduced to mark the opening is a 30-euro daily ticket to access the pools at the Regent Pool Club podium, which features two spectacular pools measuring almost 600 m2 and a bar', said Ivan Gajić, Director of Sales and Marketing of the Regent Porto Montenegro.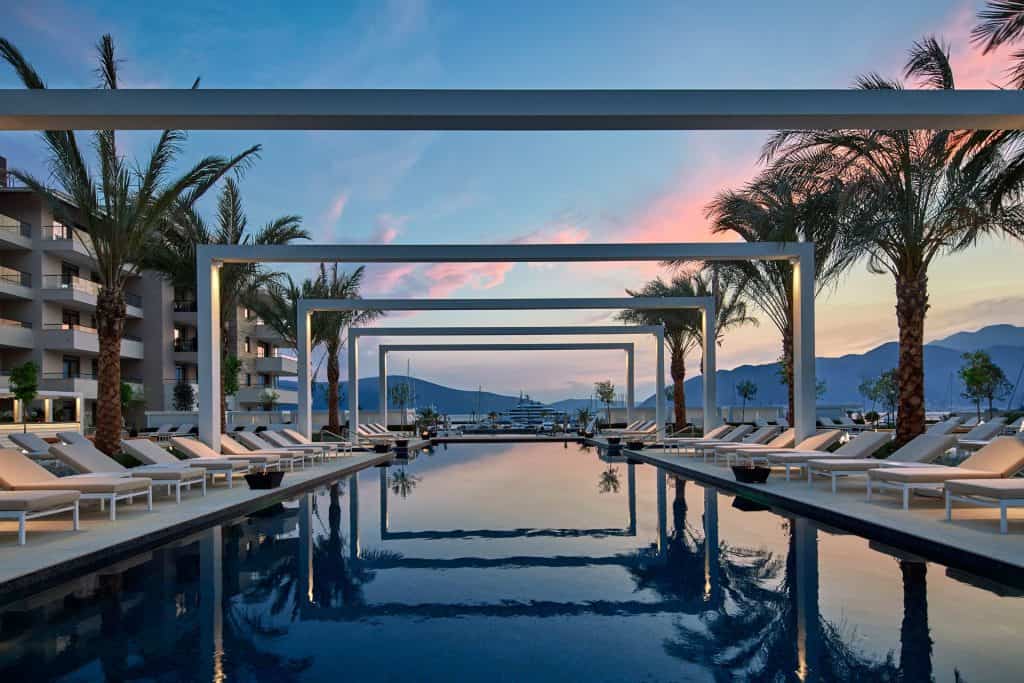 The hotel applies improved maintenance and hygiene measures from the Clean Promise program by IHG, the world's hotel group to which hotel Regent belongs, as well as the program Safe Haven which is implemented throughout the nautical village of Porto Montenegro.
Regent Porto Montenegro brings a blend of grace and grandeur to these glittering Adriatic shores. Its resplendent building and gardens retain the essence of the region's location and culture, its style reminiscent of grand Italian palazzos, infused with Regent's world-renowned hospitality.
Nestled on the shores of UNESCO-protected Boka Bay, Regent Porto Montenegro immerses guests in the unspoilt beauty of southern Europe's most exciting new destination. Experience the best of the Mediterranean lifestyle in the heart of the region's most glamorous nautical village, a vibrant community filled with restaurants, bars and chic boutiques just a stroll away.

Photo & video Regent PM