With its exceptional setting on the shores of Switzerland's largest lake and at the foot of Europe's highest mountain – Mont-Blanc – Geneva is unique among its kind
Cover photo: Switzerland Tourism/Jan Geerk
Beautifully situated on the shores of Lake Geneva and within a stone's throw of the Alps, Geneva is offering high quality services to its visitors, while escaping the downsides of mass tourism that affect many other major European cities. World-renowned as the Capital of Peace, Geneva's small-town cosiness combined with its international vocation always surprises. Moving around is easy in this metropolis steeped in history. You can start walking tour on the shores of Lake Leman along Geneva's right bank with stunning views of the Alps beyond and the towering Jet d'Eau – the world's tallest fountain. Take a dip at Bains des Pâquis or just relax in one of the lakeside parks or cafes. For a unique perspective on the city, take a one or two hour boat cruise around the lake. Or continue along Geneva's park-like promenades and on across the Rhone River into Geneva's ritzy shopping and banking district. After that it's on to Geneva's Old Town, a Gothic maze of cobblestone streets topped by historic Saint Peter's Cathedral and the Town Hall where the League of Nations and the Red Cross were founded. Here is the Broken Chair monument to land mine victims at Place des Nations.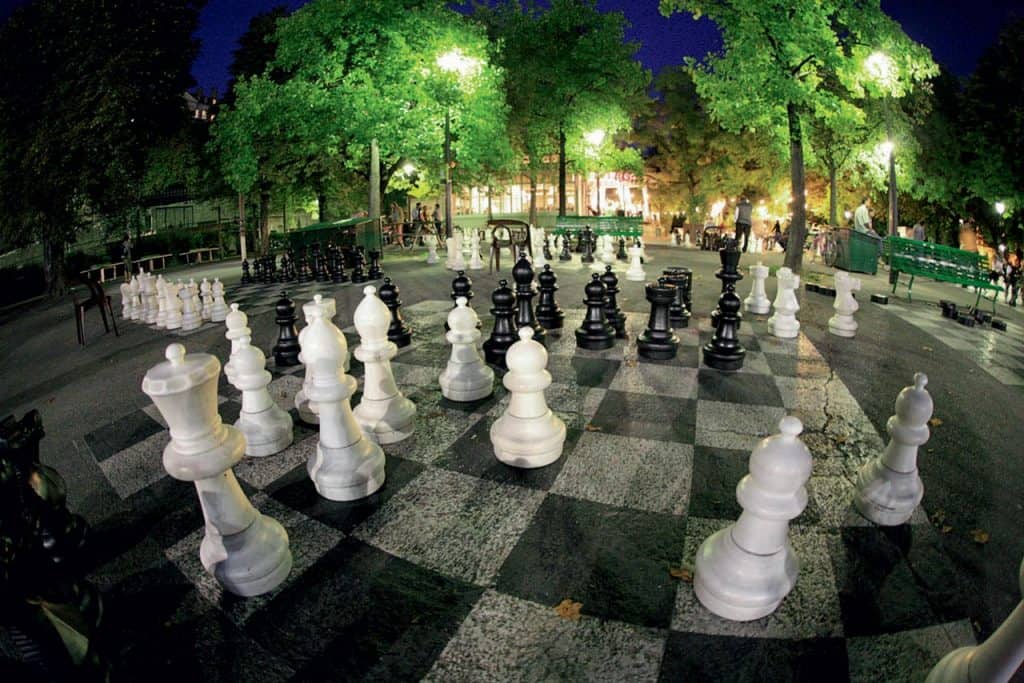 For more a more historical perspective, head to the Art and History Museum or the Maison Tavel – the oldest house in the city. Hop across the L'Arve River to the Bohemian burg of Carouge modeled after Nice, France and filled with quaint boutiques where you can actually observe the artisans at work in their studios. Finally wander down along the old city walls to Geneva's theater district and center of culture at Place Neuve, home to Geneva's oldest and most beautiful performance and exhibition halls. In a beautiful Bastions Park take a glimpse of Reformation Wall containing the effigies of Geneva's founding fathers. The Geneve was the epicentre of the Reformation movement which deeply influenced the city's history, architecture, economy and spirituality. For example, few people know that the origins of watchmaking are closely related to the Reformation. Geneva is a city with prestige written all over it – 80 watch and jewellery boutiques are concentrated on a single street Rue du Rhone, and twelve watch manufacturers following 300 years of watchmaking tradition like Rolex, Vacheron-Constantin, PatekPhilippe, Chopard. It is also a world capital of hand-rolled cigars: Davidoff, Gérard, Rhein; Zino Davidoff founded the first humidified cigars showcases in 1929.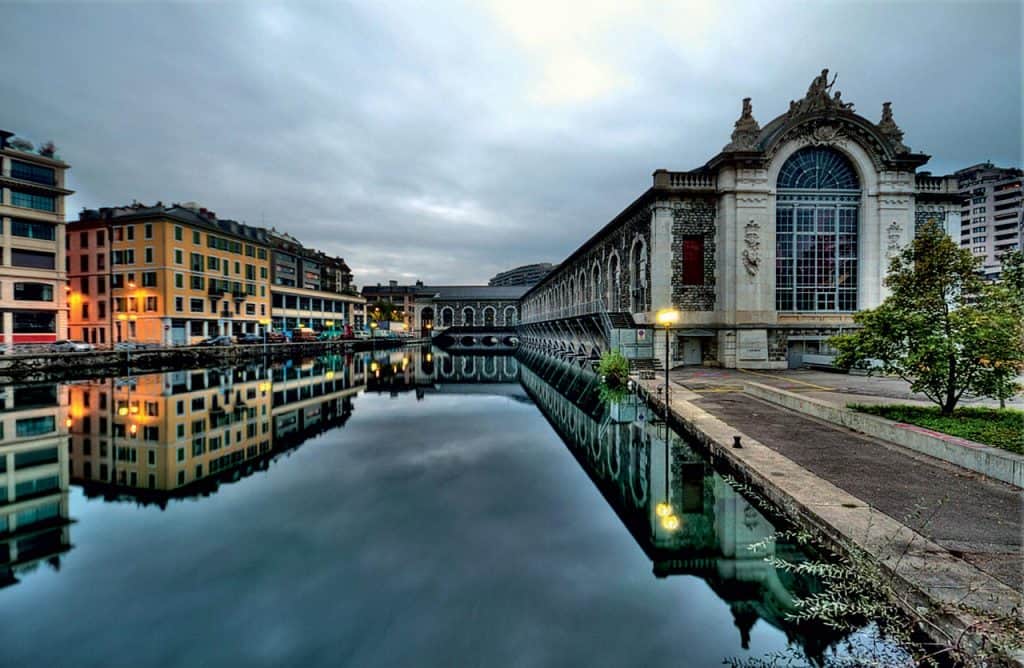 The world wide web (Internet) was actually created in Geneva at the CERN (European Organization for Nuclear Research) by Tim Berners-Lee in 1989. Geneva is as well a paradise for chocolate lovers with 30 master chocolatiers and the Swiss oldest chocolate manufacturer Favarger. You can repose at one of the cafés at Place du Molard or Place de la Fusterie for some first class people watching. Explore Geneva's most international districts and try one of the area's many ethnic restaurants at Paquis and Les Grottes. Switzerland's capital of gastronomy has 59 gourmet restaurants starred by Michelin's guide or distinguished by GaultMillau. It is worth to mention that the Beau Rivage Hotel has one of the largest cellars of vintages wines. The Schtrumpfs Building located at 23-29 Rue Louis-Favre in Les Grottes is a fantastical architectural icon that defies description. Mingle with the locals at Geneva's largest outdoor flea market Plainpalais where antiques, records, vintage clothing and other curios await savvy bargain hunters. Fot the end of tour, ride the gondola up Geneva's backyard mountain Salève and enjoy breathtaking views of the surrounding Alps and the city below. You can also hike up along one of the Saleve's many marked trails.