International Yacht Corporation
International Yacht Corporation
From the end of last year one of the world's largest broker companies, International Yacht Corporation, also operates in Croatia and Montenegro. IYC's fleet is one of the most attractive charter fleets in the Mediterranean, and recently got the central agency for the sales of 50-meter long I Nova
Croatia has lately been going up the ranking list of the most popular charter destinations in the world. Having already been discovered by yachtsmen coming on sailing boats, the country is becoming ever more popular with guests cruising on mega-yachts. Those giants spend a week or two on average in Croatian waters before sailing off to the international center of charter activity, the French Riviera, which means most of the charter business is still revolving around places outside Croatia. Skeptics still consider yachting in Croatia somewhat of an adventure, and it will obviously take some time for the yachting community to accept Croatia as a legitimate yachting destination. The arrival in Croatia of one of the more influential yachting brokers, the mighty IYC just might make them change their mind. International Yacht Corporation was formed by the merger of two influential brokers – US based International Yacht Collection and Cape4 Yachting – and expectedly grew into a giant. Their new brand name, logo and marketing strategy, as well as 13 offices in international yachting hot spots, made IYC a top-five company in the segment. One of the two merged companies, Cape4 Yachting is what lead IYC to Croatia and Montenegro, as they were present on those two markets since 2009.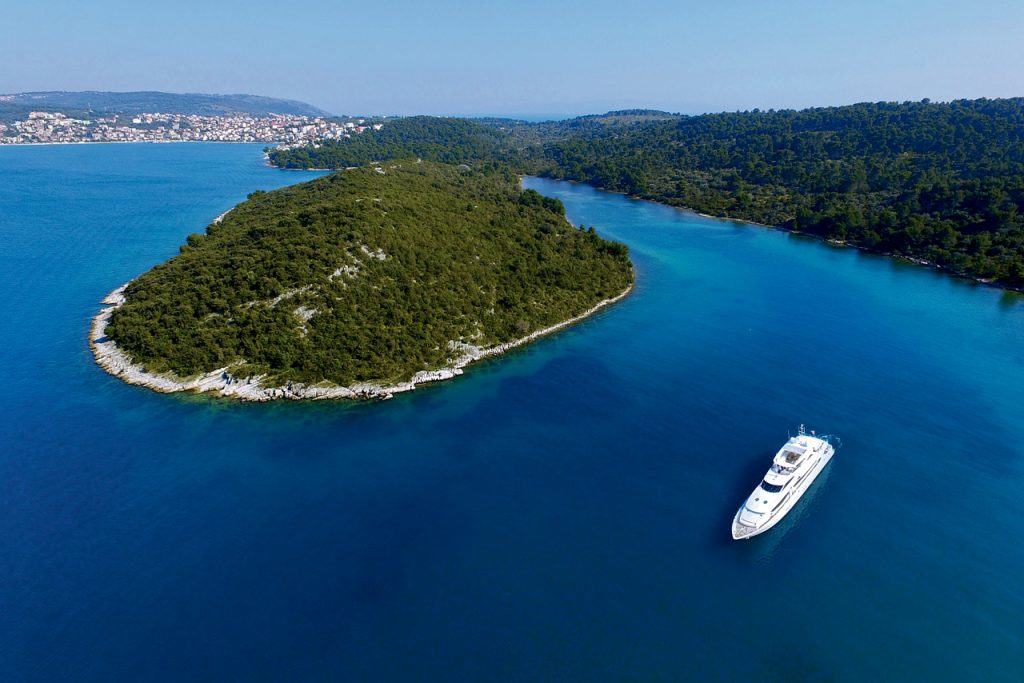 Long speculated, but officially announced only last year during the Monaco Yacht Show, the merger of the two brokers arrived just in time for the new yachting season in the Adriatic. IYC's Adriatic fleet is impressive and counts five yacht. Lidia III, a 34-meter, five-cabin Sunseeker is the newest yacht in the fleet as this is her first charter season. The yacht is registered in the EU and hails Trogir as her home port, it has a six-member crew and is ideally sized for these waters. Ferretti 960 Alexandra I, enjoyed impressive popularity in her maiden season last summer and is well sought after for the upcoming season. This modern and comfortable yacht delivered last year has five cabins for ten guests and additional cabins for five crew members. Another Ferretti in the fleet is the timelessly elegant Navetta Imagine, built in 2002. The yacht first became available for charter last year, and debuted on the scene during the Montenegro MYBA pop-up show. The owner has refitted the yacht for this season and obviously did an excellent job, since the yacht already has seex weeks of charters booked. Admiral Ouranos, a 50-meter new build for a repeated Client of IYC, is currently under management of the IYC office in Athens, but will spend part of the season in Croatia. Available for booking as of last year – while it was still being built – Ouranos is a serious yacht with a reputable captain and crew, who have all honed their skills on a similarly sized Admiral (a 45-meter yacht belonging to the same owner). The wild-card of the Adriatic fleet is Riana, a 41-meter long luxury sailboat. Riana (ex-Queen of Andaman) was built for a passionate yacht owner who envisioned her as one of the most attractive yachts in her class. Refined and luxurious, Riana is an ideal charter yacht that evokes the golden era of yachting.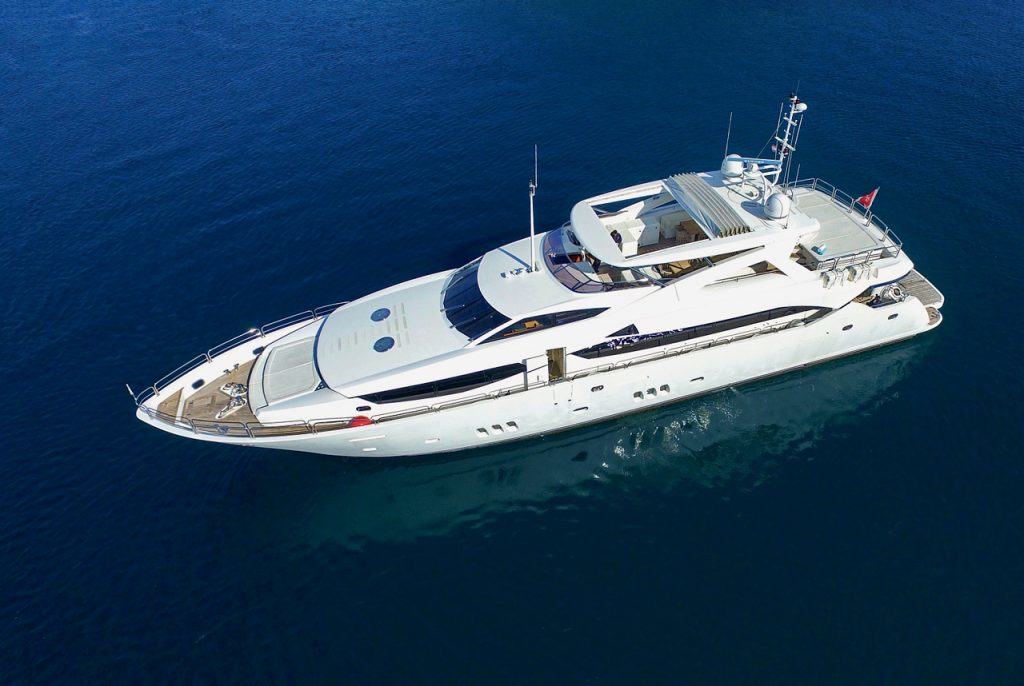 In addition to the five 'big ones', IYC will offer their clients several smaller yachts – among them motor yacht Lady Marcelle, Lagoon My Destiny catamaran, and a still to be announced 46-meter long yacht from a top brand. Previously a Cape4 partner in Croatia and Montenegro, Mr. Filip Jerolimov is now head of the IYC office for the two countries. 'The merger of Cape4 and IYC allowed those§ two influential brokers, both top in their respective segments, to form a globally present entity ready to answer every need. More importantly, we are no longer perceived as 'small' brokers covering eastern Mediterranean, and now enjoy the reputation of being a globally present yacht broker. With more than 90 experts in 13 strategically placed offices, IYC aims to become the largest broker in the world.' IYC recently confirmed their new status as the leader in the industry with signing of the sales representation agreement for I Nova, a 50-meter yacht designed by Cristiano Gatto, winner of the 2014. ShowBoats Design Award. Mr. Jerolimov who is managing the IYC office for Croatia and Montenegro has joined forces with Mr. Kevin Bonnie from the IYC Monaco office for the sales management of I Nova. Clear vision and efficient start of the season – are definitely a sign of bright future for the IYC Croatia and Montenegro office.