If you want to do something nice for yourself, all you have to do is search for the finest Istrian wines and with each sip, dive into the world they take you to, their idea and philosophy of life
They seek immortality, these colourful characters that let us in on some of the secrets hidden in their fragrant, full-bodied, sophisticated treasure chest of life. Their wines, the secret processes behind them, the creativity they bestow upon us and awaken all our senses, cannot fully express the size of their souls, their ingenuity, personality and modesty, that only serves to confirm that the great ones are truly uncomplicated.
It's not a case of divine wisdom, these winemakers simply represent Istria in all its glory. Culinary masterpieces characterised by creativity, airiness, striking appearance and simplicity complement premium wines, so we can enjoy it just as much as the people who created it for us.
Kozlović Winery
One of the most famous winemakers in Istria owes his success to family, together with which he enacted his vision to make premium wines, build one of the most modern wineries and promote Malvazia outside Croatia – in the Vale valley, where he was born.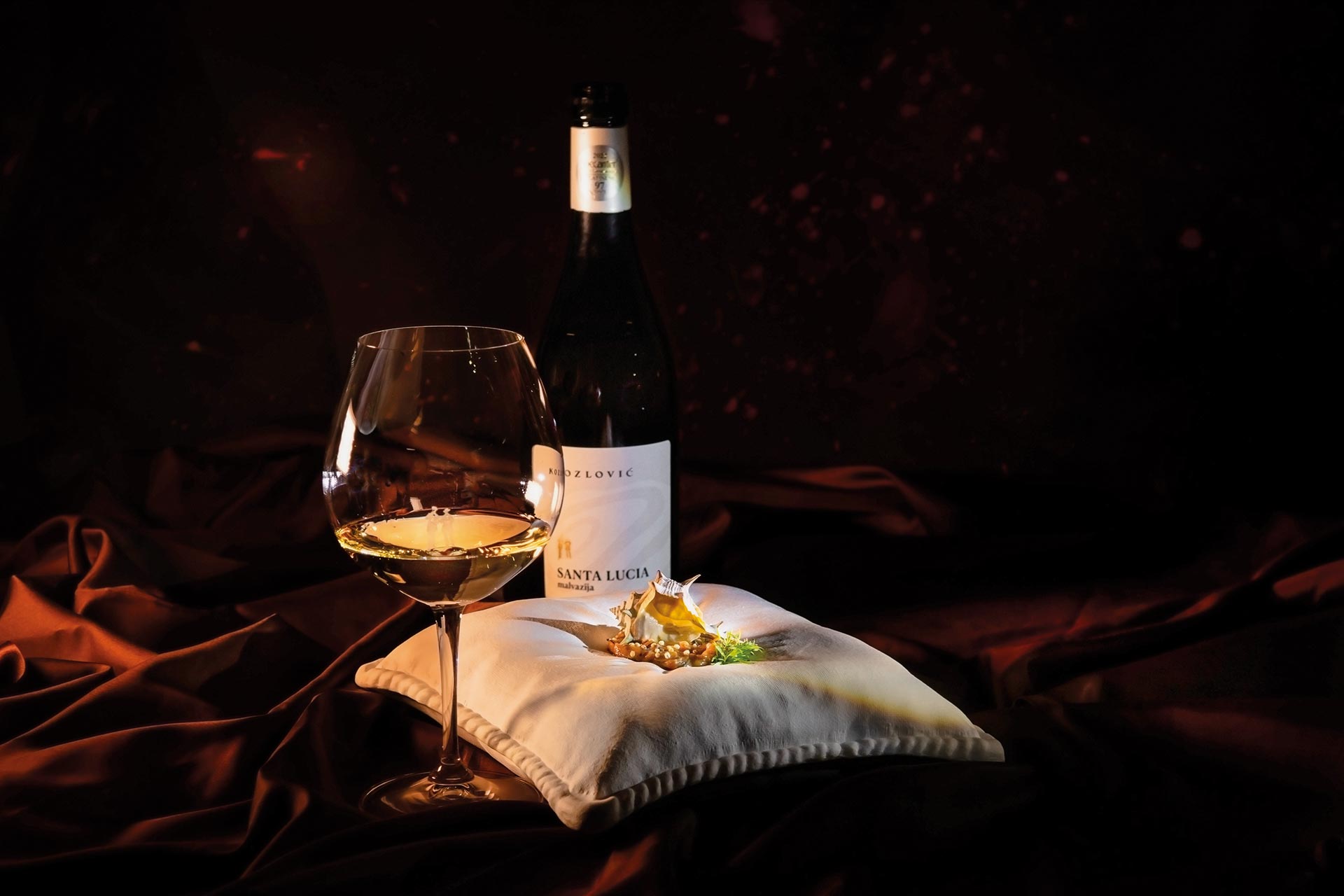 Gianfranco Kozlović often says that the most energy, time and effort go into the wine informally called fresh Malvazia Santa Lucia Malvazia is a wine showing all the bright potential of Malvazia Istriana as the region's treasure. 'Wine is a highly civilised product deeply rooted in tradition – Istrian tradition. Wine has a mission, and an important one at that. It reaches its crescendo when you open the bottle in good company, transforming into good energy among people,' says Kozlović.
Rossi Winery
The Malvazia Templara comes from Monte d'Oro, a prestigious location in Istria, where the Rossi Family has been cultivating grapes for five generations. Full-bodied, creamy and light, ready to be enjoyed in an instant, and only turning more elegant and sophisticated with time.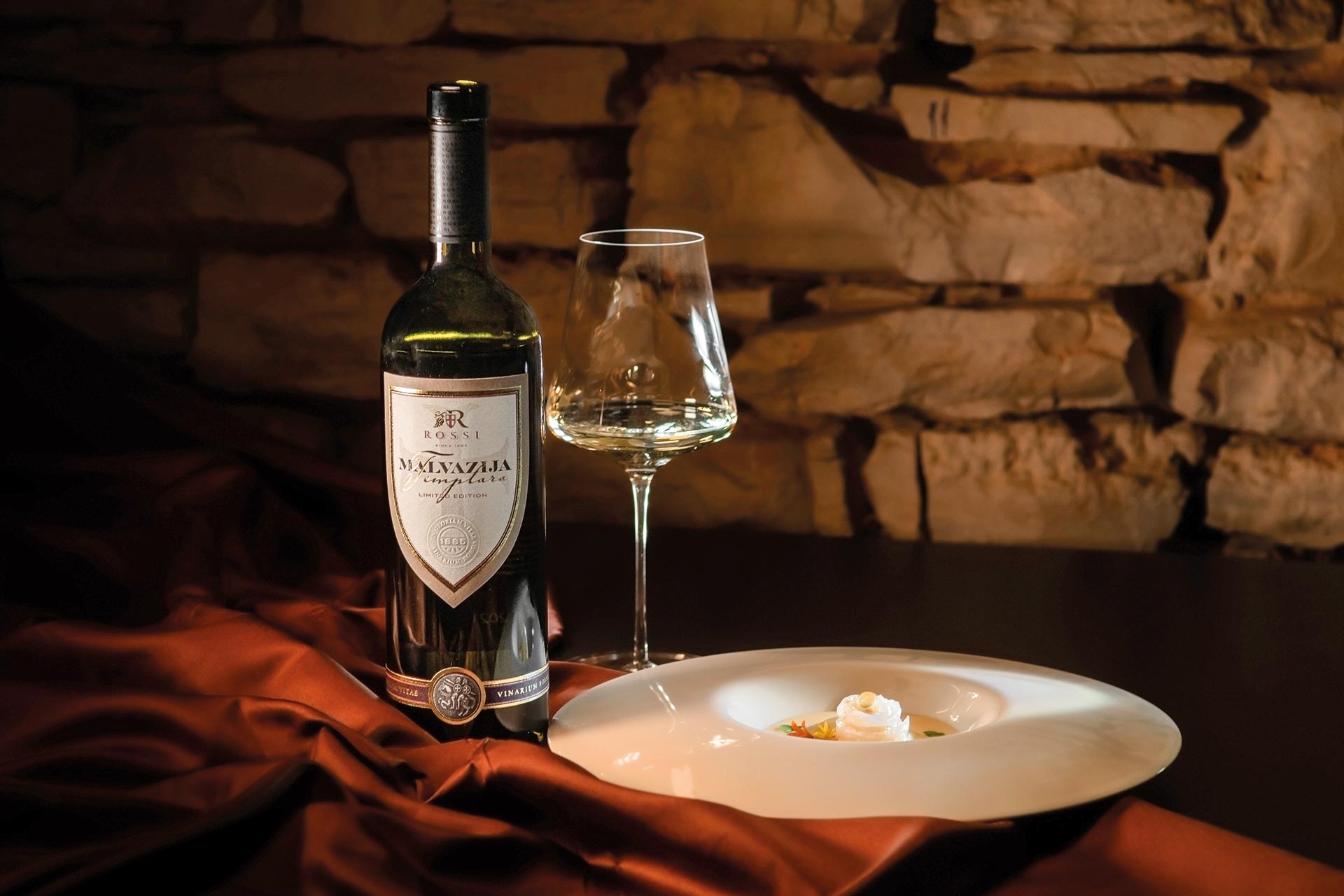 Grown on white soil, this wine has a spicy note of white pepper, which means that it complements traditional Istrian cuisine perfectly. The winery is located on the southern slopes of the Mirna River in the Vižinada municipality, and its motto is 'For a Life Worth Living for!' The Rossi Family's philosophy is doing things that make life beautiful and the key to their success is a loving family.
Meneghetti Winery
Luxury tourism calls for luxury wines. At Meneghetti Wine Hotel & Winery, you can get both. This exclusive building complex near Bale recently showcased a brand-new winery, blending perfectly with the surroundings thanks to clever architecture. The winery's flagship wine is the Meneghetti Red 2017 (Merlot, Cabernet Sauvignon, Cabernet Franc).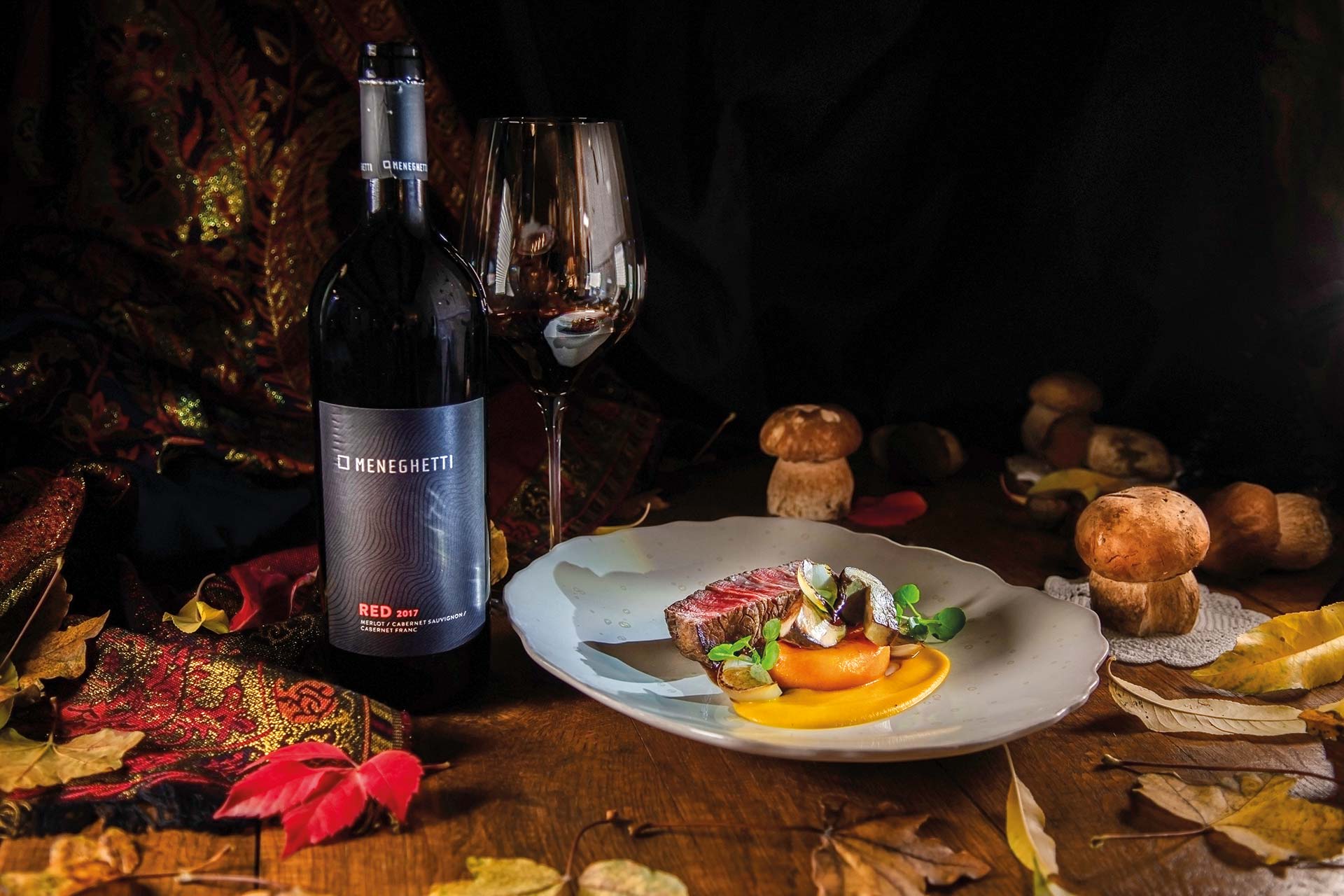 It's an elegant, deep-red, full-bodied, chewy wine that is mature and balanced, with notes of vanilla, smoke, coffee, cinnamon, cloves, as well as fruity notes of raspberry and red currant. This results in a dry, warm and perfectly soft taste, with fine tannins. The lively and mineral finish will linger in your mouth for a long time. It pairs well with red meat, game and dry, hard cheeses. It ages very well.
Misal Winery
The Istrian hamlet of Peršurići near Poreč is a place where one wine lover's curiosity resulted in one of the finest sparkling wines in Croatia – Misal Istra. It is made using only the Malvazia Istriana variety, but from three different vintages and using three types of technology, after which it is aged on yeasts in oak barrels for at least six years.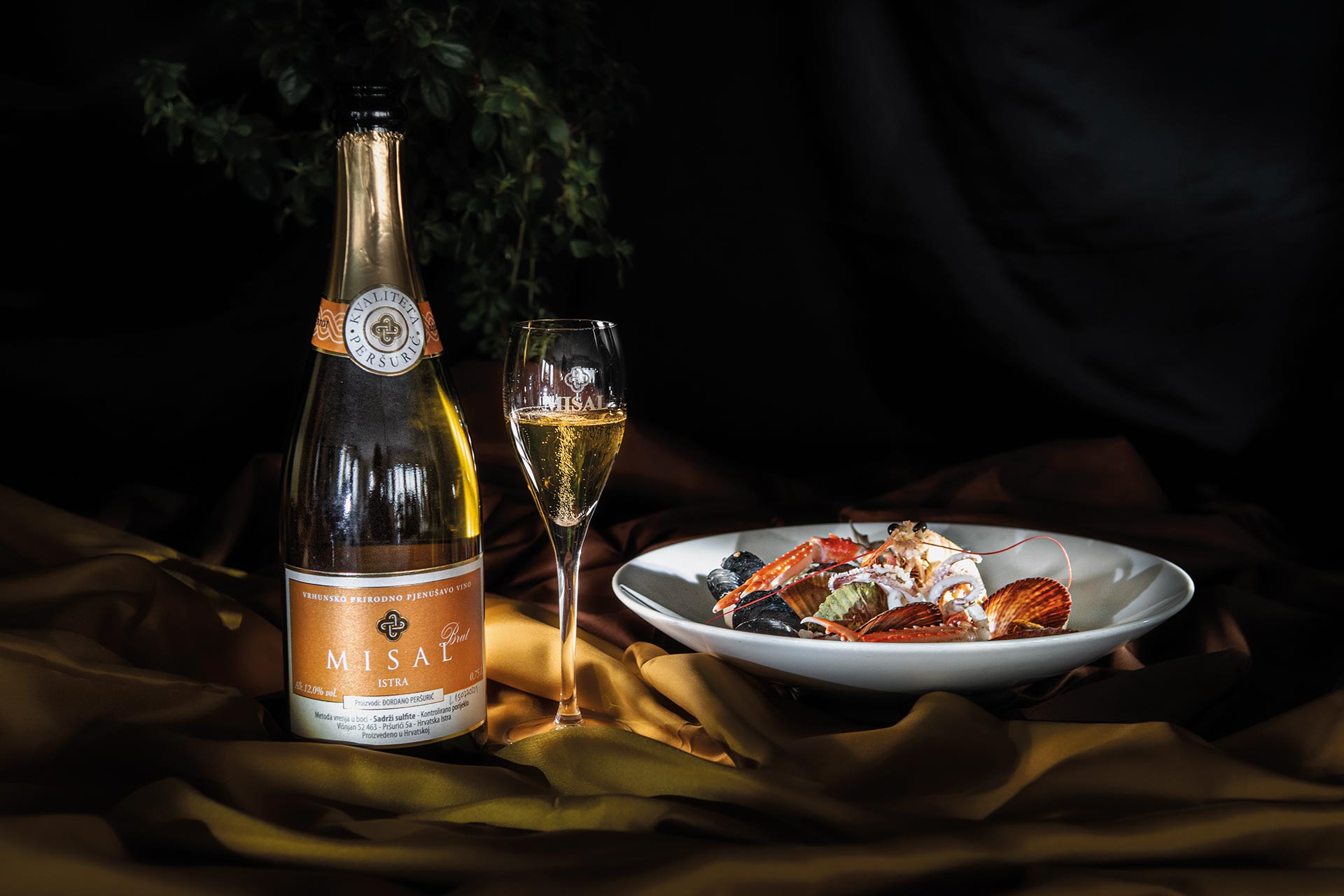 It all started with a home basement and a few bottles that Dr. Sc. Đordano Peršurić was experimenting with to figure out how to make top-notch sparkling wine. This is how the Misal Winery was created. Now that their father is gone, his daughters Ana Peršurić Palčić and Katarina Peršurić Bernobić have taken the helm.
Pilato Winery
The Sur Lie is a one-of-a-kind variety of Malvazia produced at carefully selected locations in limited quantities following green harvesting and then harvested in late September, rendering the wine straw yellow in colour and with an intense aroma of vanilla and acacia.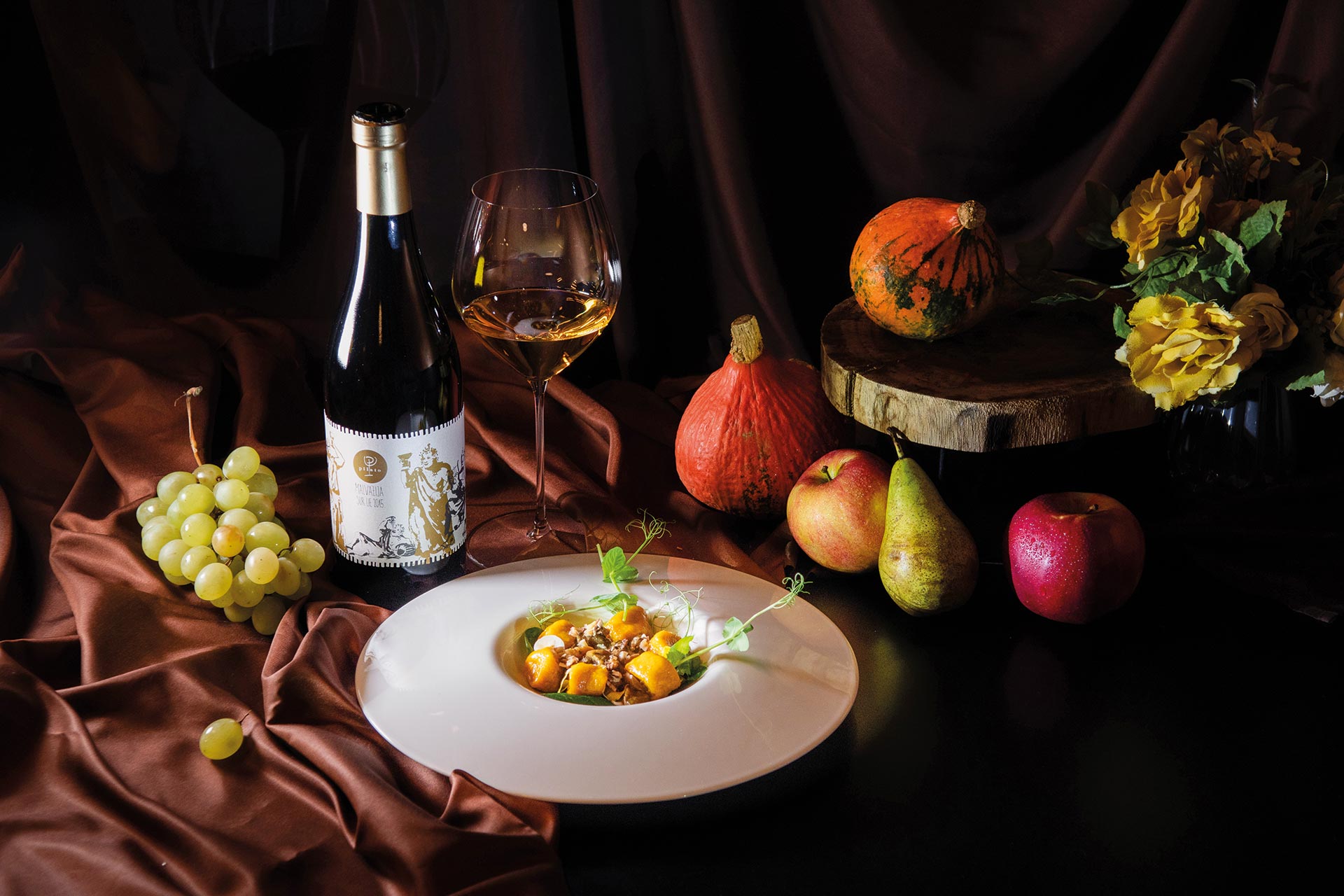 It is full-bodied and with an intense finish that lingers. The Pilato Winery can be found on the western coast of the Istrian Peninsula, in the village of Lašići, near Vižinada, on land that was passed down from generation to generation in the Pilato Family, as a constant source of passion for winemaking that Eliđo Pilato inherited from his father, Končeto.
YACHT SUGGESTION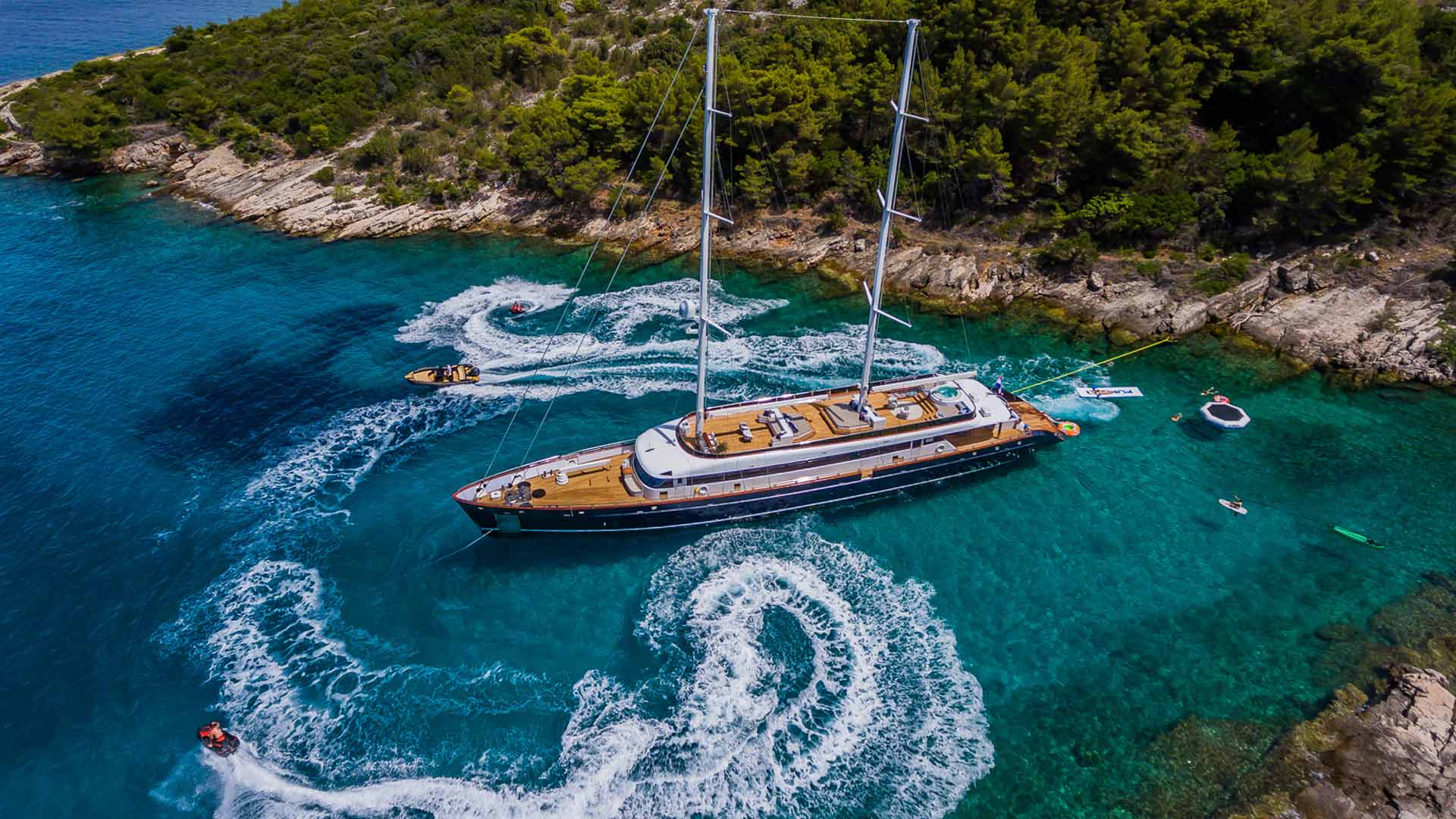 Clase Azul is a brand new luxury sailing yacht in the market. By all means, she represents an excellent choice for a relaxing cruise through the beautiful Croatian waters.
Benvenuti Winery
The Benvenuti Winery is located in a quiet little town of Kaldir, overlooking Motovun. They grow three indigenous varieties: Malvazia Istriana, Teran and Muscat. Nikola and Albert Benvenuti have continued the family tradition of making great wines and the one they currently take the most pride in is called Santa Elisabetta 2017.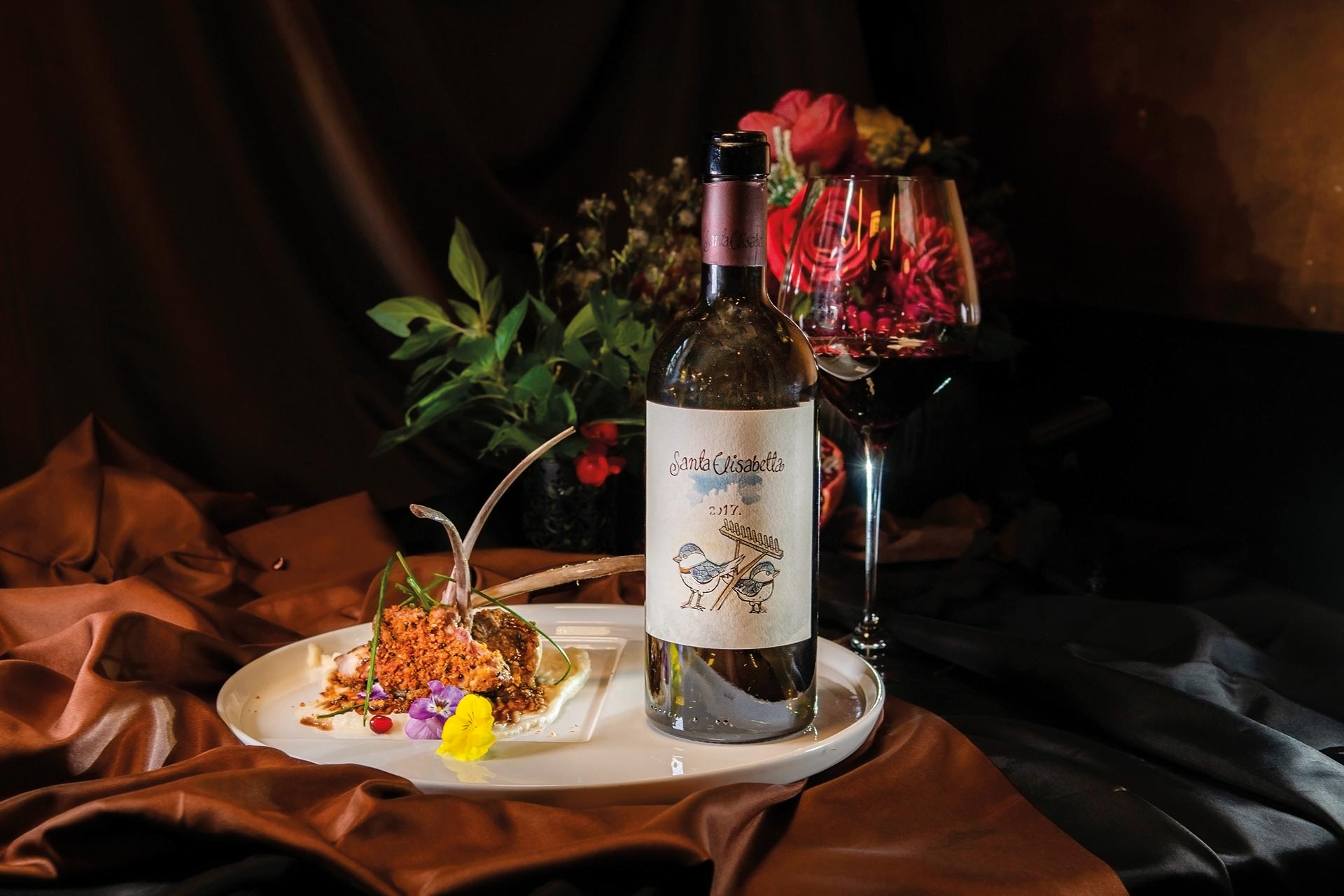 It's a true collector's item as it can be kept for decades. While in the glass, the wine is still young, bursting with Teran's liveliness, and as it opens up, the rich structure, complexity, concentration and elegance show through.
Veralda Winery
The Visintin Family winery sits between Buje and Brtonigla and their story started with innovation. They presented something that had never been seen before on the market: a Teran rosé. Luciano Visintin has found a way to turn this steadfast variety docile and do whatever he asks it to.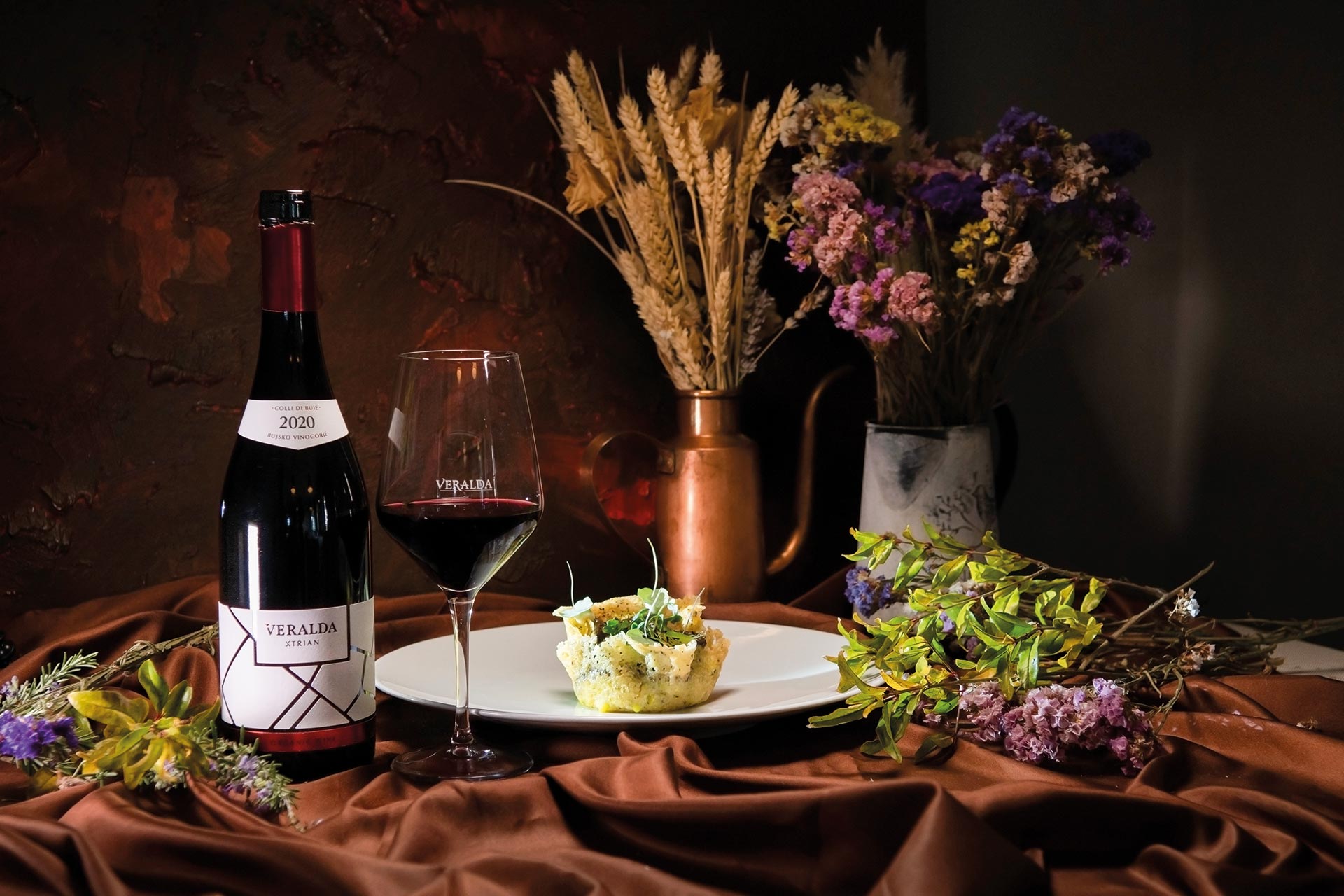 There's also the truly unique Veralda Xtrian 2020, made using the most mature grapes of Refosco at the Veralda location and bottled only in certain vintages. This is an extremely complex and rounded, velvety wine, intense ruby red in colour with purple hues, and with notes of ripe cherries and plums in dark chocolate.
Text Jasmina Stošić
Photos Đorđe Stošić