Successful Croatian competitive sailor Ivan Kljaković Gašpić, winner of silver and bronze medals in world championships, multiple European champion and three-time Olympian, has for the past year or so been putting his know-how into the service of project ACI Sail, which he says will shape the future of sailing on the Adriatic
Aimed at adding value and meaning to Croatian tourism and sailing, project ACI Sail – backed by a fleet of six ClubSwan 36 sailboats, one of the finest sailboats at the moment – is set to offer sailing experience on a whole new level. The opener of the 2021 sailing season was the Skradin race, in early April, where we talked to Bambi, as Ivan is often called, about the project, plans for the upcoming season and the future of sailing in Croatia.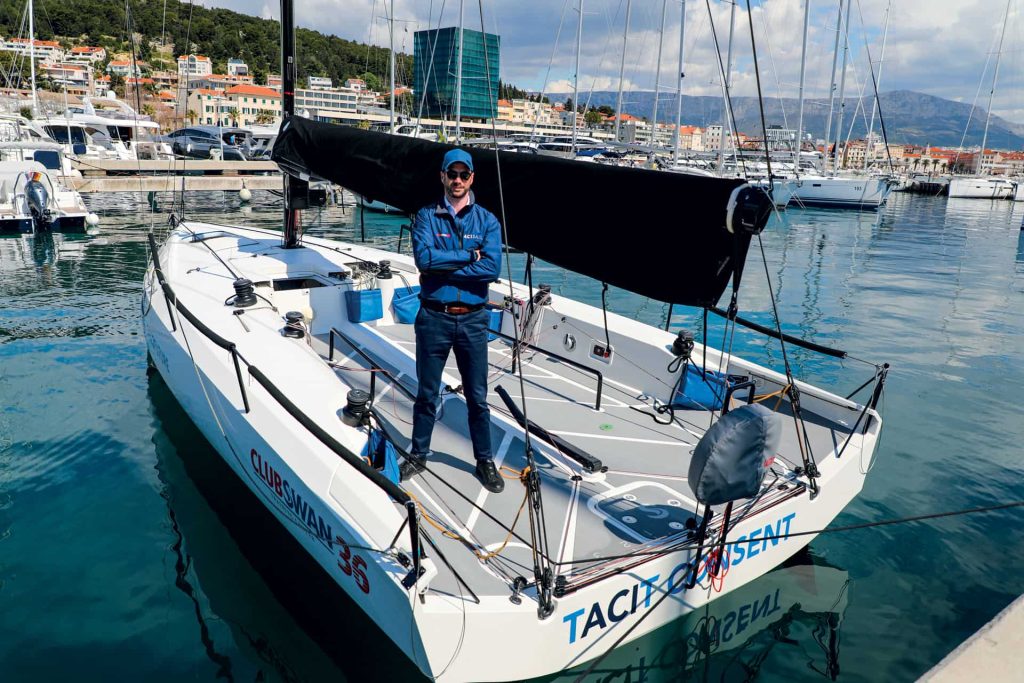 'We entered the Skradin race without planing to, after being invited by the organizer, a good friend and colleague, Mr. Slaven Bogut of ACI Marina Skradin. He believed our presence at the race would add to the competition, but also wanted to talk about the upcoming sailing season, which, in my opinion, is merely limping along and will reach full swing in June or July. We joined the event without expecting much, but despite the pandemic, the race saw an impressive number of participants – 19 boats altogether, among them seven or eight serious crews with lots of potential. We were blessed by perfect sailing conditions; 10 to 20 knots of southern wind and perfectly calm water. We really enjoyed the four legs, had no incidents at all, which is always important, and got to practice for the season ahead. So the race was practice before practice.'
Read more: Swan 78 review: Nautor's Swan fast luxury yacht
Read more: New Swan 48 on the Water: The Myth is Back
Read more: Swan Yachts Factory Is Disneyland for Sailing Lovers
Read more: Interview Leonardo Ferragamo: A true force of Nautor's Swan
When does the ACI Sail season begin and what does it look like?
Our season begins in the Training center, in ACI Marina Split, which is now the world's first exclusive ClubSwan 36 center in the world. The training center is already open, we had first customers in late February – so our season begins quite early, I'd say. One of those customers, who is getting ready for the 2021 racing season, has returned in early April, with his crew, for additional lessons. We are expecting a good season, even thought the pandemic is slowing things down. We are currently waiting for the green light, and we're ready to hit the ground running.
What are your hopes for the season?
I am convinced three or four of our boats will be busy for the entire duration of the season. One of the boats in our fleet is already sailing in Italy; it has been chartered by Italian crew Vitamina for the whole season. Another boat has also been confirmed, and if everything goes right, we will have three more boats busy throughout the season. I assume one of our boats will remain in Croatian waters, for local events, team building and such; that's always fun.
In the planning stage of the project, we intended to spend first two seasons, 2020 and 2021, almost exclusively in the Mediterranean, doing promotions for the ClubSwan league, which would secure our budget and promote Croatia as a sailing destination. One of our goals is to establish Croatia as an elite sailing destination, and we believe we'll make that happen in the following couple of years. Our plan is to attract as many clients from Central and Eastern Europe as we can in the next six to eight years – Austria, southern Germany, Poland, Czech, Hungary, Slovakia and Russia.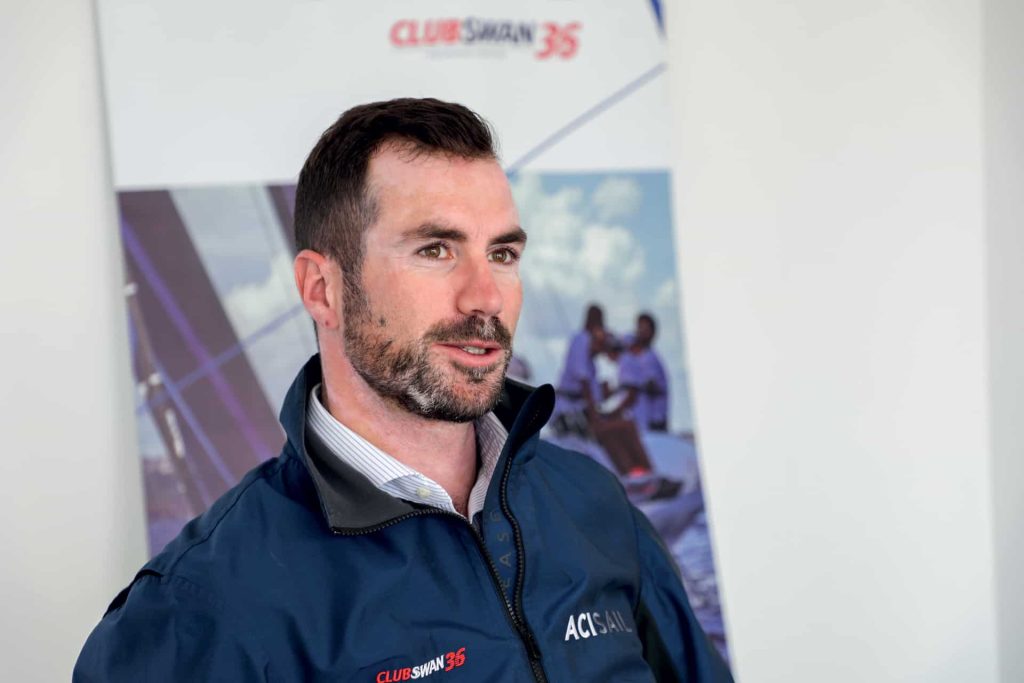 What can your customers expect?
Through the ClubSwan 36 training center, ACI Sail offers a full spectrum of services – they can learn how to sail, how to teach others how to sail. Our training center is ready to welcome experienced sailors looking to further their skills, as well as beginners and sailing enthusiasts who wish to experience what it's like to sail on a large sailboat, with a professional crew, top quality equipment and under expert guidance. We offer training camps and give individual lessons, organize races within races, or custom races in any of the 22 ACI Marinas in the Adriatic.
Part of our offer are hospitality packages, which include team building, corporate sailing and mono-type races on ClubSwan 36 boats, and, of course, a chance to race in any of our races. That package includes accommodation and food, as well as entertainment, and everything that goes with sailing races, be they corporate or private. One of our most interesting services is aimed at private owners who would love to try Grand Prix racing, but aren't sure they have the time. Through the ACI Sail 'turn key' service, we can arrange for such clients to, for example, participate in the prestigious ClubSwan Nations League race in Palma de Mallorca, during the elite Copa del Rey.
We can arrange for a boat to wait for them in the Real Club Nautico de Palma, where the client is expected to arrive several days ahead of the race and attend practice. After the race, we take care of everything and the client just walks away with a new experience. The package is basically all-inclusive, meaning we take care of everything from transport, boat maintenance and prep before the race, to maintenance during the race, education and everything else a client might need. This allows our clients to step into the world of elite ClubSwan racing with very little effort.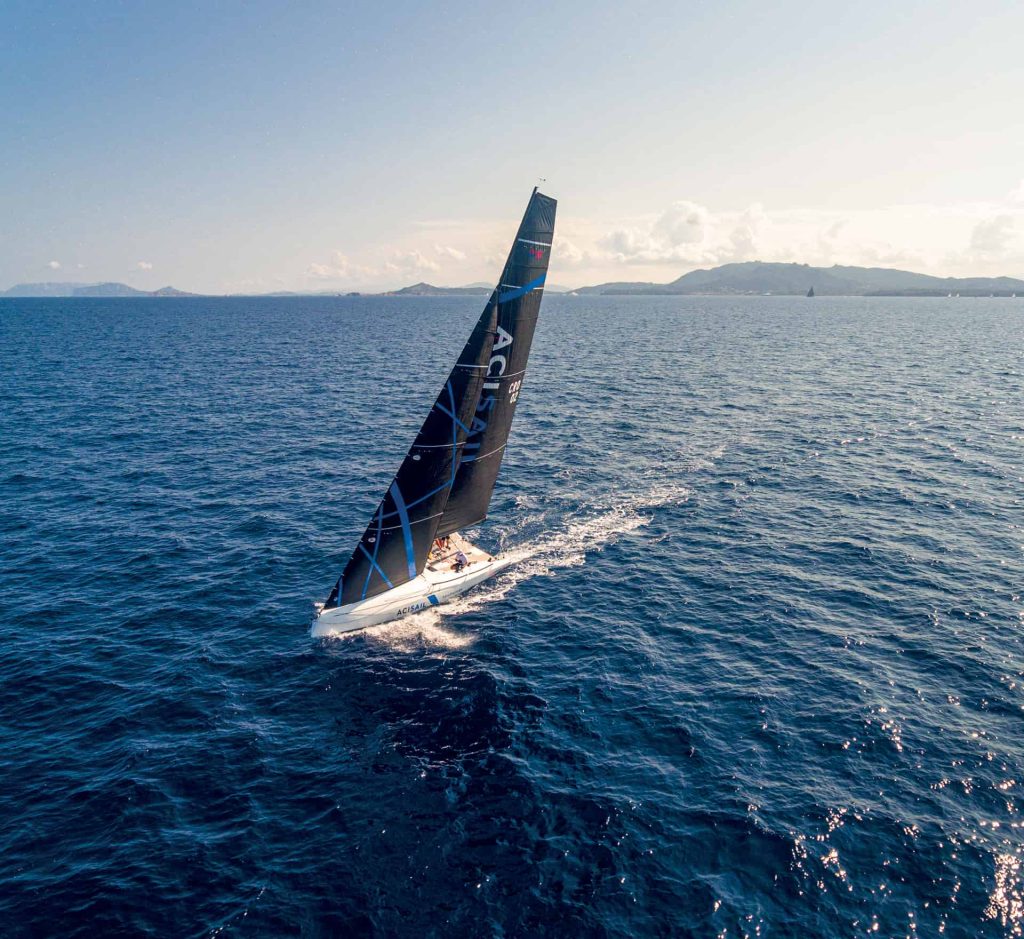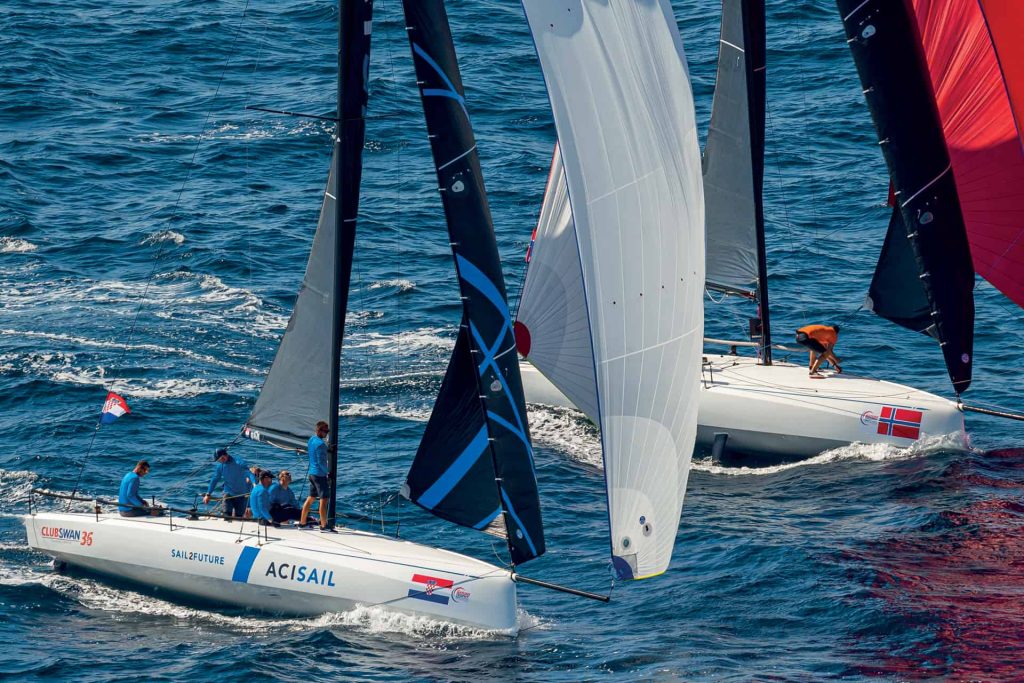 What is your plan for developing sailing in Croatia?
For starters, our plan is to join the ClubSwan Med league, and in the future we are looking to organize as many races as we can here in Croatia. Our contract with Nautor's Swan guarantees an exclusive partnership, so for the following seven years we will have an exclusive right to organize ClubSwan races in the Adriatic. The first two seasons, 2020 and 2021 are meant to include invitation-only races for selected clients. Last year, the pandemic forced us to cancel the race, but this year we're hoping to race in Rovinj, in late October.
In 2022 we will sign the contract to officially join the ClubSwan League, and we're hoping to attract more than twenty boats, both model 36 and larger models, for example ClubSwan 50. Our ultimate goal is to put Croatia on the ClubSwan racing map – and not just one or two locations, but all of them; Split, Dubrovnik, Rovinj and others. We wish to see Croatia become a popular sailing destination and a regular stop of the ClubSwan racing circus, as appealing as Porto Cervo, Palma de Mallorca or St. Tropez. Croatian waters, especially Split, can provide excellent racing conditions for Grand Prix races, and not only in terms of weather, but complete logistics and infrastructure.
One of our most interesting services is aimed at private owners who would love to try Grand Prix racing without huge costs, commented Ivan Kljaković Gašpić
We have international airports, ports and marinas, first class hotels. Finally, I'd like to stress that all ClubSwan races take place in pre- and post-season, which would certainly extend the tourist season in Split and the entire country.
What is your role within ACI Sail?
ACI Management has entrusted me with managing the project from day one, as I was the one responsible for detailed market analysis for Croatia, as well as opportunity analysis. Now, as project manager, I am tasked with managing the fleet, negotiating contracts with new destinations, events and races. I am a true believer in the potential of this project, as well as of the potential of Croatian sailing.
What ACI did twenty-odd years ago with the Jeanneau fleet and Match Racing we're doing now, only on another level. I will put my skills and vision, as will the entire ACI team and management, into the service of a single goal – setting a new course for Croatian sailing in the following decade. I believe that Croatian yachting can be much more than charter, and we will focus all our skills into elevating it to a new level.
Text Miljenka Krstičević
Photos Darko Šupuk, Nautor's Swan, Studio Borlenghi