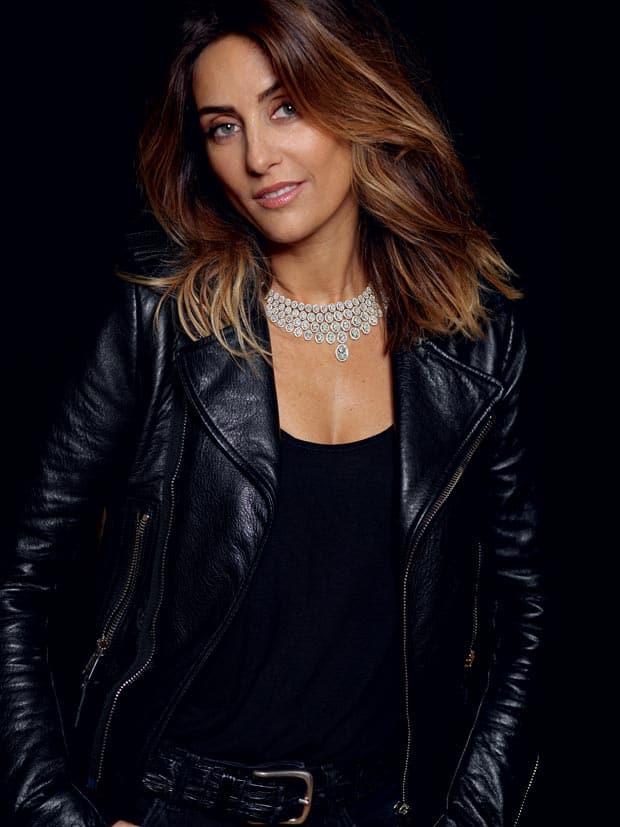 19 September, 2019
Jewellery Brand Messika
by Yachts Croatia
Valerie Messika wants diamonds to be worn every day, and not bought only for couples
When I set out to create my own jewellery brand, I wanted diamonds to be worn every day, and not bought only for couples' most sacred moments. I wanted something cool, casual and easy to wear', explains Valerie Messika, the daughter of Tunisian-born Andre Messika, one of France's most successful diamond merchants. She's been playing with diamonds since her early childhood, and creating a contemporary jewellery house, which has become an international brand in the last 14 years, seemed only natural to her. There was a huge respect for diamonds, but when your father tells you – which one do you prefer – like you are choosing candies, you lose the fear of playing with them.
'The decision to launch my business in 2005 helped me a lot. My father says that diamonds are like women: each one has their inner beauty, their own personality, and a message to convey. Watching him work, I've learned a lot about precious stone. Diamonds are forever, as the saying goes, and it is true. I'll tell you my personal experience in that regard: when I was really young my grandmother gave me one of her rings, set with pear-shaped diamond weighing 9.3 carats. I still wear it. All Messika pieces have diamonds in them, and I turn to architecture, nature, travel as sources of inspiration… In my new collection 'Born to be Wild' I chose to reinterpret the desert. The desert always leaves you speechless, feeling humble and strong at the same time', says founder and creative director of Messika. Snake Dance, Shaman Shield, Wild Moon and Diamond Catcher are the names of the pieces she designed inspired by the Wild West, light diamonds against wild nature, sensual fairy-tale against roughness, when diamonds stand as talismans. This is Valerie's vision of modern jewellery worn by millennials, the generation born between 1980 and 2000, with an eco-friendly sensibility.
To appeal to millennials, she invited the famous model Gigi Hadid to co-create the Messika by Gigi Hadid collection. First, there is the Move Addiction, a ring with a rectangular shape and cut diamond inside it, forming a chain in glam-rock style. Then they created the My Soul collection, sensual pieces that can be worn in layers, made of white, pink and yellow gold with diamonds, at desirable prices starting at € 900. Success was guaranteed. And the time was right for new challenges.
'When I opened my shop in Paris, designed like the Orient Express, there was plenty of space to fill, and I wanted to prove that the Messika team members were experts in diamond jewellery; not only everyday fashion pieces, but larger ones too. My father and brother started a rough diamond company, so everything in our business is now a family affair', explains the only businesswoman in France to head her own independent jewellery house. When she is not in her atelier in Paris or travelling around the world, Valerie Messika lives with her husband and daughters Ramone and Noa in a country house hour and a half away from Paris. Her husband is the CEO of Messika, but they respect the rule: don't take your work home.
Text Dubravka Tomeković Aralica Photos by Messika