Every summer the same impression, 'our' Adriatic symbolizes the perfect European oasis not only for sailing enthusiasts, but for kayakers as well
Regardless the fact Croatian tourism institution and its employees (do not) recognize the huge potential lurking in the shallow waters, the foreigners are aware of it and enjoy it. A dense region of the Adriatic archipelago is ornamented with endless islands, clifs, beaches, bays, lagoons, steep reefs, caves and a lavish spectrum of pebble strands. Together with smaller and bigger towns coloured in Dalmatian-Mediterranean hues vibrating with centuries old life, leaving traces of ancient cultures and numerous historical monuments like palaces, squares, chapels, cathedrals, fortresses and narrow streets behind, we also enjoy almost perfect weather conditions from April through November welcoming our guests to our far-famed seaside, and providing enough space for the local people to start revealing charms and magic of the sea kayaking.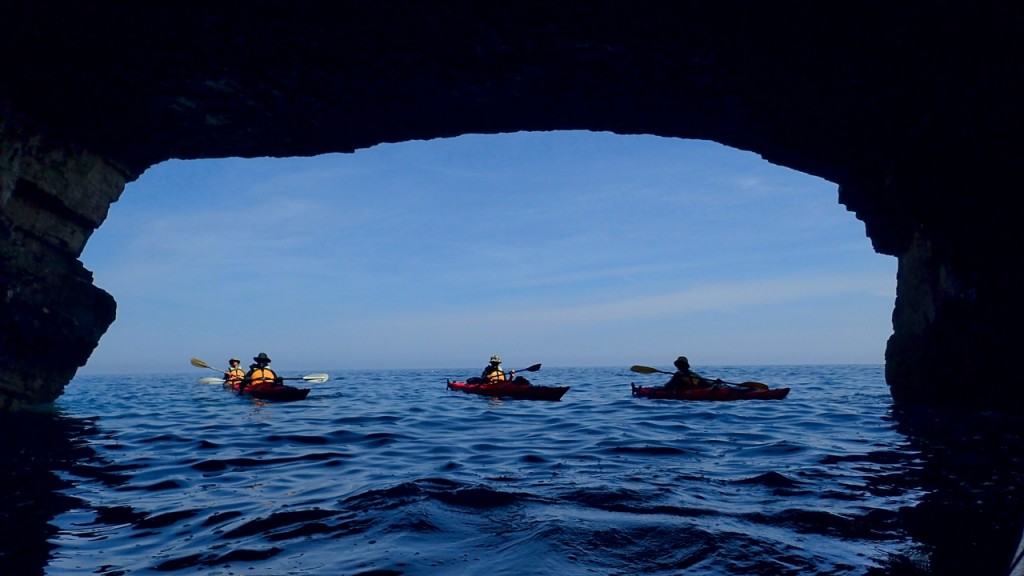 A few days long kayaking trip takes a bit more then just a bathing suit, sun and mosquito bloc. Necessecary elements are basic experience, endurance for a few hours of rowing in the sun, sometimes even against the wind. Hence, there is a spark of magic in everything. Intensive sea experince brings a good night sleep, especially followed by fine dinner and sipping of the God's nectar revealing the spirit of Dalmatia. Possibilities of chosing a route are proportional to limitless number of lagoons and bays, so if you are kayaking on your own, depending on your gusto you will head for Brijuni, Lošinj, Kornati, Prvić, Brač, Korčula or where your emotional frequency drives you, and possibilities allow.
Days of favorable weather and sea conditions are abundant, still  pre and post season period is the most privileged, meaning less frequent sea traffic, less crowded restaurants, more available apartments. In May, the first part of June, somewhere even through the whole June beaches are less packed, days are long offering more relaxation. September and the first half of October furnish more stabile weather conditions, and sea temperature is still pleasant, masses are gone providing more chances for undisturbed kayaking pleasure compared to the heart of the season, July and August, when it is necessary to chose destination throughly if yearning for peaceful coves (possible even with that timing).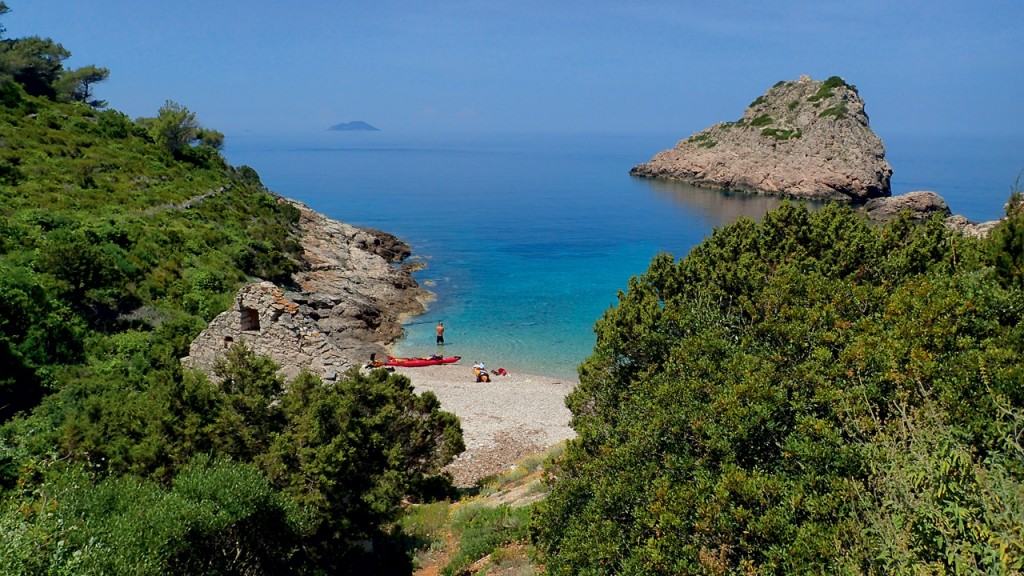 Agency Croactive Holidays organizes multi-day trips to a few splendind sites in the central and south Dalmatia; two days on Pakleni islands or Veli and Mali Drvenik, tours connecting Brač and Hvar, Hvar and Šćedro and circular routs around islands of Vis and Lastovo. These are the places of natural beauties, with vivid history traces and recognizable gastro and oeno scene. Cultural milieus, battle scenarios over territory and resources since the Illyrians still stand there as witnesses and lighthouses of life slowly fading away before the modern world. Harmony of former settlements and towns speaks of different times when people lived and worked in accordance with their needs; fields were cultivated, and sea served as a sustainable food source.
Conquerors arrived, negotiated, fought battles, used and constructed roads, passages, docks, lighthouses, fortresses, bunkers, tunnels for the purpose of defense and conqeuring, and villas and palaces for luxuriation. In the end they would end up being outpowered or exhausted and would leave, and we survived and remained here enjoying this magnificent corner of the world, where east and west meet, north and south whisper, land, sea and islands sing of the hard work and persistence of our ancestors. Some of us fall for discovering all these miracles from the perspective of a sea kayak, preferably  with mistral at your back. Ultimately, boat accomodation is a bonus option – a yacht representig a pleasant transfer service, an overnight stay and a partial meal, all with purpose of kayaking on the most poetic and sometimes hard to reach parts of our islands, unless you are kayaking with all the time in the world and you start for example from Istria or Kvarner towards south and take joy in as many stops as your soul desires.