The heart and soul behind Oceanco M/Y DAR, Winner of the World Superyacht awards as Yacht of the year in London along with five other prestigious Awards, captain Klaudio Marcelić is shining under the spotlight after three decades of continuous excellence
Many yachts big and small have Croatian captains at helm. One of them, Klaudio Marcelić, is a fifty-one year old Zadar native with thirty years of experience in the yachting industry. He is the man behind the curtain – entrusted by the owner to manage and oversee creation of Oceanco 90m DAR, Marcelić is now the captain of the most awarded yacht of the year. Speaking about the crowning achievement of his career (so far), Klaudio, who stands at the helm of a thirty-seven-strong crew, says the keys to success are professional mindset and unwavering focus.
'This year marks thirty years in the yachting business for me', he says. After graduating from the maritime college, I began my career as a deck hand, but didn't wait too long before embarking on a journey to excellence. My first captaincy came through in the 1990s, and that experience meant the world to me, but my first really big job was a seven-year contract with a New York-based owner for whom I went on to manage building of three yachts. Those first steps in management testified of the confidence the owner had in me. I spent a lot of time in the States back then, in the Caribbean, Ft. Lauderdale, Palm Beach and New York. Back then, there was no place for yachting like the Caribbean; that was the place to meet the established and coming movers and shakers of the industry. In 2007, I was offered a temporary contract by Ancona-based ISA shipyard: they needed a captain to oversee technical tests and delivery of jet-propulsion yachts from their 37-meter series. We delivered four units that summer, and they were so pleased with me they offered me to be the on-site project manager for their new 48-meter yacht, as well as her future captain for experienced and prominent Owner from our grounds. That yacht, Alexandar V, was also delivered on schedule and debuted in the Monaco Yacht Show in 2008. It was extremely well received by the industry. And then around the end of 2009 I got the magic phone call that changed the course of my career: I was asked to purchase a yacht for a client. So I did – and I stayed with that yacht.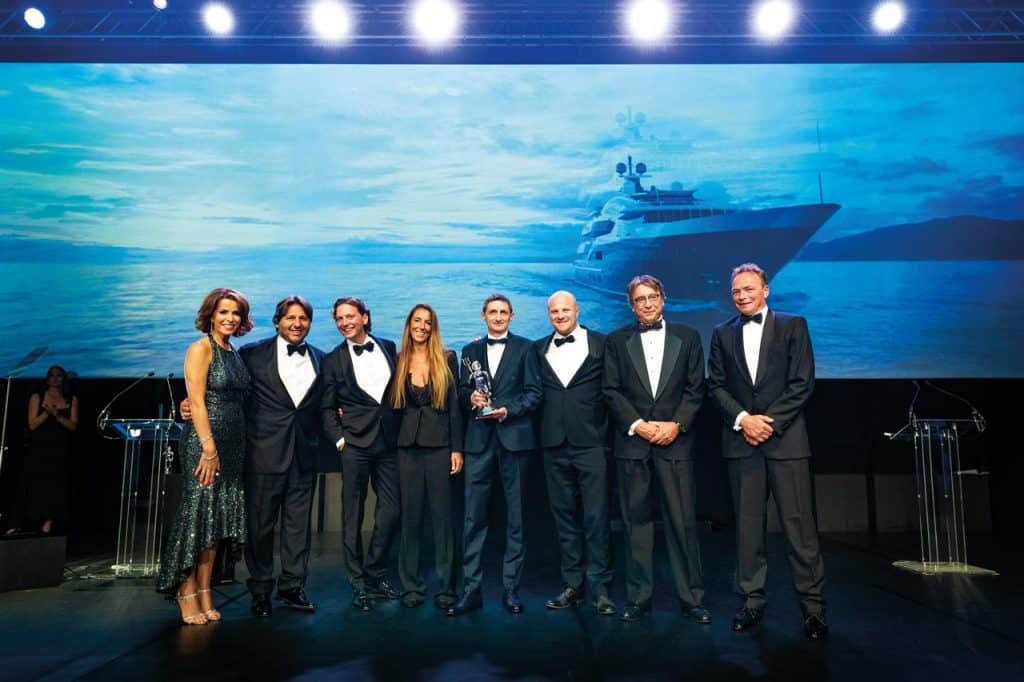 Your today yacht Oceanco 90m DAR is a part of an exclusive fleet. Your duties exceed those of a captain?
The task of purchasing that yacht for the client was a testimony to their confidence in my abilities, as demonstrated by portfolio. The client was looking for a consummate professional to meet their needs, whatever they may be. That job requires more than average energy and effort, which is normal for UHWI clients (ultra high net worth individuals). The fleet you mentioned has four units, and at the time of my arrival was a bit underachieving. The instructions I received were very clear, and my team and I followed them to set up a Family Office management scheme, coordinating my yachting know-how, the owner's corporate know-how and the legal aspects of fleet management.
Your role in the development of DAR?
Back in 2010 the now-owner of DAR was looking to buy another large yacht, rather well known, but the owners of that yacht were not ready to sell it. The client tasked me simply with having a yacht just like that made for them. My first step was to contact and visit several yacht builders capable of doing that, all of them in Northern Europe, but all those talks amounted to nothing. Then, in January 2014, Oceanco project PA297 caught my eye, I contacted them and asked for more information. We developed hull and superstructure designs, presented rendering to the client and he loved it. Several phone calls later, the letter of intent was signed. Technical specifications and signing of the actual contract took four months. I went to the Netherlands in the vest of owner's representative.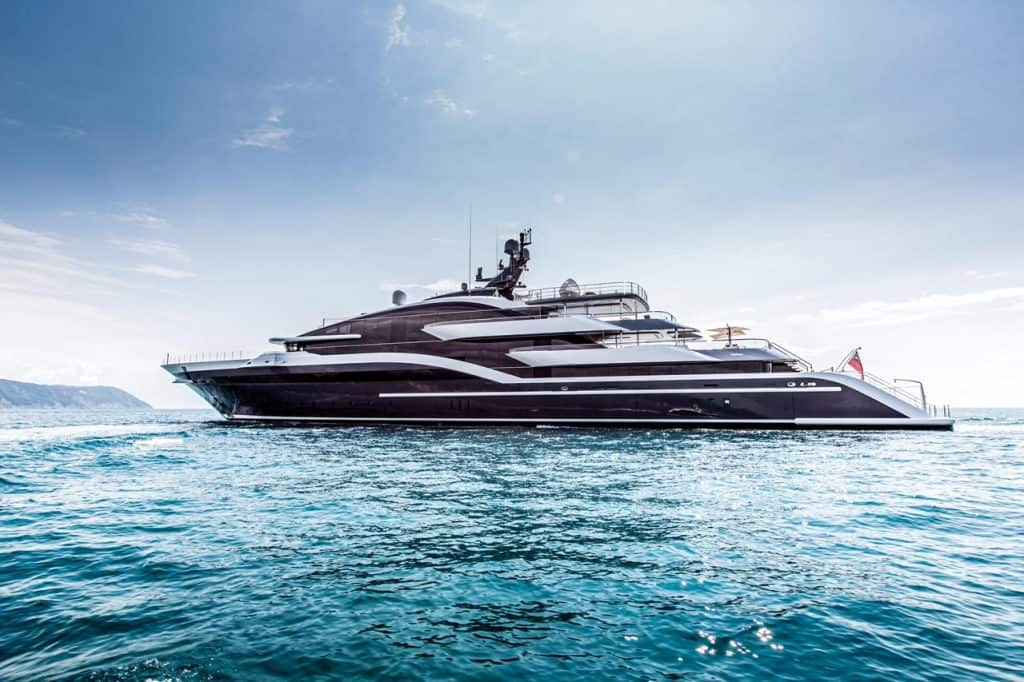 What can you tell us about that yacht?
We knew we had something special on our hands the moment we received the final profile sketches. Her lines and the mono-chromatic scheme announced the class of the yacht immediately. Our main goal was to create a yacht whose true size, true dimensions would not be easy to guess – we wanted to avoid the usual mammoth look plaguing so many superyachts. Until you see a person standing on the deck, you can't really guess how big DAR is. The clean and elegant lines that define her are result of spontaneous inspiration: Luiz De Basto and Valentina Zannier of studio Nuvolari & Lenard created something very close to a work of art. The entire design and building process was uniquely harmonious. The industry rewarded us generously: DAR won as many as six best-of awards (in Cannes, Monaco, Cortina and London, respectfully). What a privilege is to climb on such magnificent stages and receive an award for your achievements. I hope I get to repeat that.
Your plans involve Croatia. How do you perceive Adriatic as a yachting destination?
I sincerely hope those plans won't change and we get to sail the Adriatic this summer, as I consider it one of the last pearls of the Mediterranean. Unique and preserved nature, and absence of the otherwise ubiquitous glitz and glamour make the Adriatic a destination for yachts big and small alike. Yachting infrastructure in Croatia is developing at an ideal pace, I think, but high-end travelers looking for five-star hotels and everything they offer still don't find enough on that level. I believe the development policy for the coast needs to be carefully analyzed, and designed to avoid the pitfalls of too-fast commercialization that has led to parts of the Mediterranean looking like cookie-cutter copies of each other.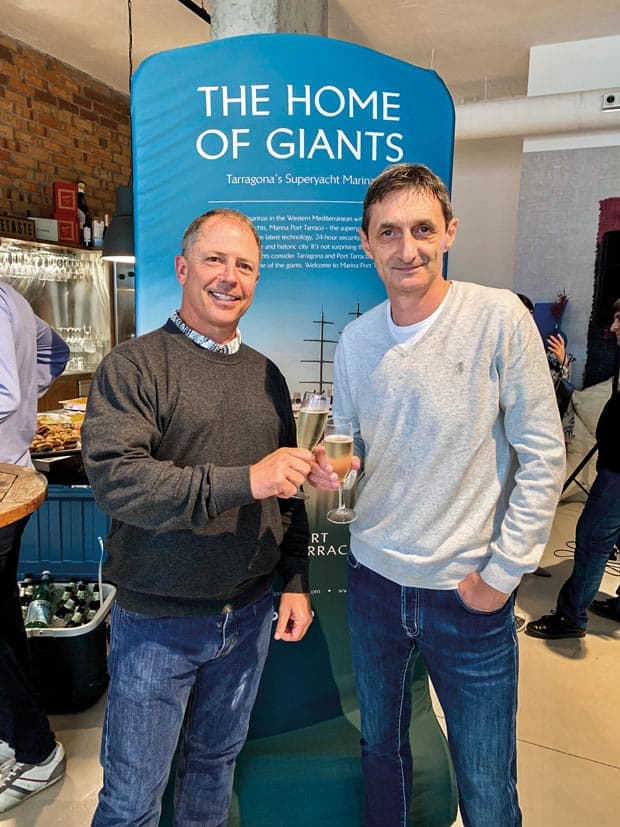 You are also active in the Adriatic Yachting Association?
I met Nizar Tagi at the last Superyacht Global Forum in Amsterdam; a gentleman and businessman like no other, and he introduced me to his vision for the AYA. I stated my interest immediately, with no hesitation. I definitely want to be a part of the project that has clearly set goals to properly promote and preserve Croatian Adriatic, one of the most beautiful and so far unspoiled yachting destinations. I am honored to be a member of the Association and I will pour all of my personal and professional experience into that project.
You have a very nice non-yachting passion?
I am passionate about music where efforts to set Professional Recording Studio are underway along with my small company Novi Link which operates in Communication field (yachting, commercial shipping, defense) for the past ten years.
Photos Archives