Wine products coupled with gastro offer under one roof plus eight splendid suites inhaling visitors the spirit of Mediterranean
Pleasantly removed from the busy tourist center of Dubrovnik yet easily accessible, Villa Korta Katarina & Winery, a Relais & Châteaux member, is in the beautiful and historic Pelješac Peninsula region surrounded by the glistening Adriatic Sea. Surrounded by magnificent vineyards, magical nature, and sea, Korta Katarina provides a unique Mediterranean experience for people who love fine wine, gourmet food, and spectacular scenery.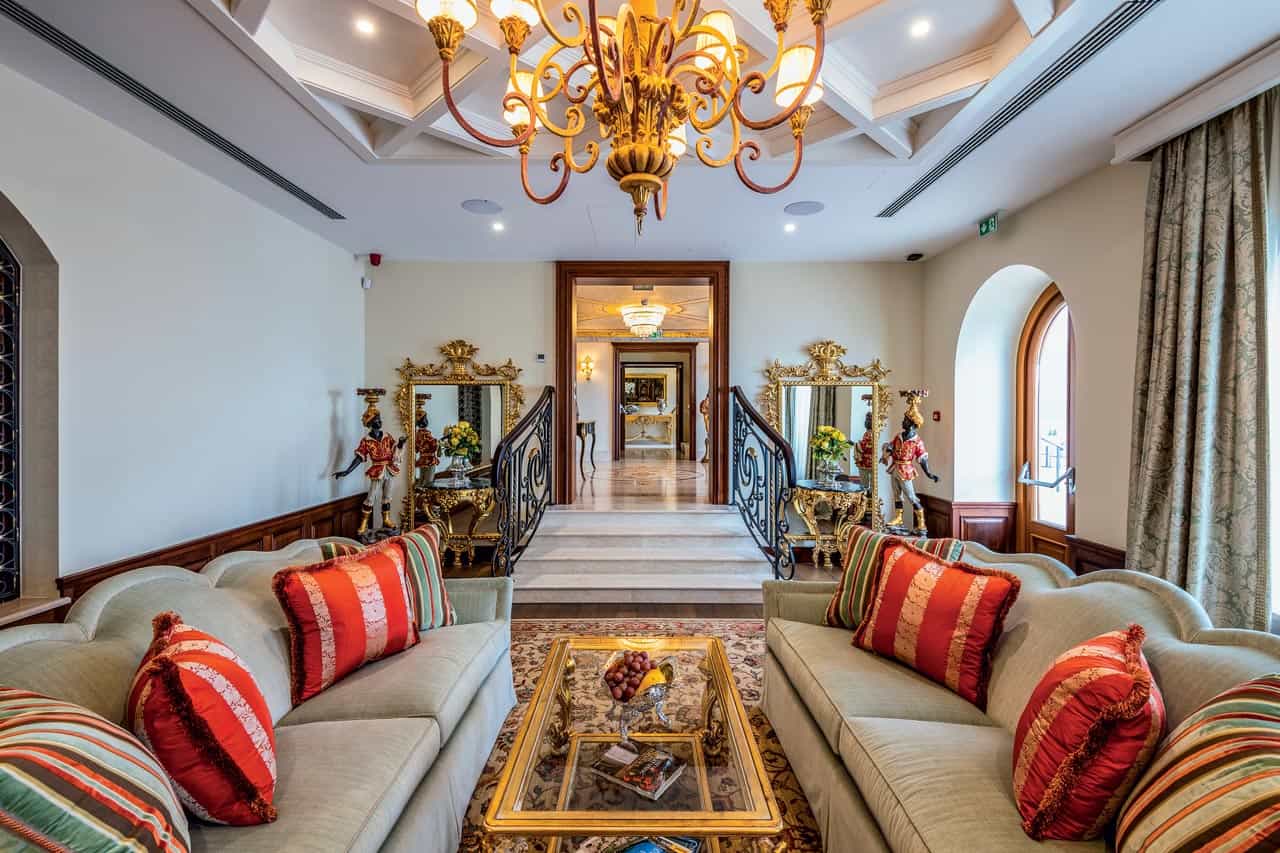 Under the stunning interior design and luxurious ambience, with attention paid to every detail, the hosts will take you on a historical peninsula trip through their top-class wines and wine tasting bringing you the story of the Croatian wines traditional production. Villa Katarina, distinguished by its stone facade overlooking the beach and the sea, sits proudly next to the winery.
Eight individually styled suites are elegantly distributed throughout the spacious stone villa. All suites have a unique signature and combine cutting edge technology and stylish fixtures. Every room has a different story to tell, its own personal touch and all have one thing in common, endless vistas over the Adriatic Sea and Korčula.
These accommodation units provide an impeccable match of exquisite interior design, supreme comfort, cutting edge tech, and sophisticated stylish antique pieces.
Villa Katarina plays the role of a wine-hotel providing a flawless blend of gastro and house wines offer. Attuned Korta Katarina's wine list with the menu, also deliver a unique fine dining experience.
The Korta Katarina vineyards have painstakingly created seven private label wines that started as a labour of love and have quickly become award winning. From full-bodied reds to light summery whites and even a sparkling wine, we have respected the knowledge of past generations and added a touch of passion and modern know-how to produce a complete range of superb vintages.
The strong earthy Plavac Mali is a Red to accompany a good meal, the delicate Pošip to refresh you after a day exploring the region. Korta Katarina is the home to our fine wines, your exploration through our wine list will be just as enchanting as your journey through southern Croatia. Our well stocked bar offers a selection of international whiskies, vodkas and gins. Our bartenders are at the ready to mix your favourite cocktail and serve it on the terrace of your choice.
Korta Katarina Winery and Villa Katarina will conquer your heart and soul with elegance, unique ambience, astonishing nature, and a breathtaking sea and islands view. Villa Katarina enables visitors with berths only a stone's throw away from this Temple of Dionysus.
Photos Korta Katarina