As a known, in-vogue, centre of Austro-Hungarian aristocracy, Opatija boasts an exquisite offering of Mediterranean cuisine, as well as continental and world cuisines
Opatija denotes elegance and luxury. She is the first lady of Croatian tourism and the pearl of Kvarner. Opatija provides a rich variety of restaurants and taverns, starting with those hidden from the public eye that hold a real thrill, through to those bearing prestigious, world culinary awards. Regardless of which part of the world you may find on your plate, an Opatija meal envelopes you with the aromas and tastes of the Mediterranean, all under the veil of the fresh, Kvarner air. With but a glance you are visually indulged by the scene of islands, sea, mountains and a huge, nearby city. The splendid view really awakens your appetite. Geographical location sets apart the Opatija gastro scene and promises to indulge the taste buds throughout all seasons.
Spring brings wild asparagus picked at the foot of Učka mountain, the beginning of May brings with it the season of the famous Kvarner scampi – the most tasteful scampi on the Adriatic. Lovran cherries – črešnje, ripen in summertime, distinguishing themselves from others in size and taste and autumn is scattered with chestnuts – maruni. Traditional Marunada – a gastro tradition of meals that are dedicated to chestnuts, where their size and taste outmatch all others. The year ends with the inevitable king of all mushrooms – truffles. It's hard to imagine that in 1844 Opatija was a small fisherman's settlement with just 35 houses, a bit lonely, next to the Benedictine monastery and church St. Jacob. An aristocrat from Rijeka, Iginio Scarpa, built his villa Angiolina here and started a transformation of the plain-looking settlement into a prestigious resort for noble and respectable people of the imperial Austria.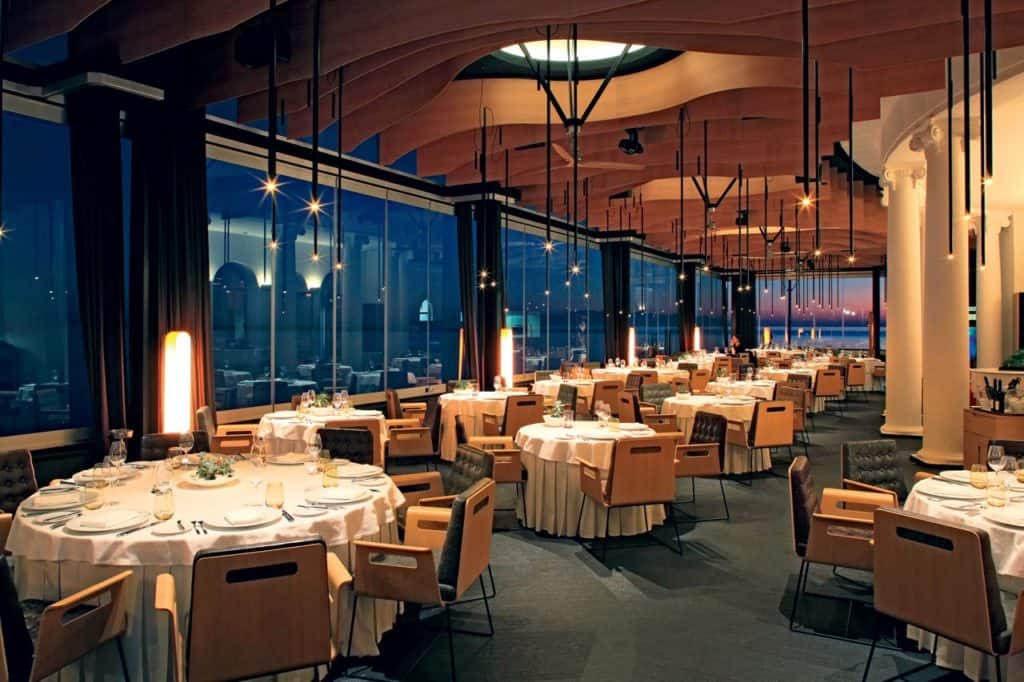 This villa, named after his beloved wife, represents an important social spot even today. The empress Marija Ana, wife of Ferdinand I, spent an entire summer in this villa. Famous folk such as Giacomo Puccini, Gustav Mahler, Isidora Duncan, emperor Franjo Josip and many others have visited Opatija. A statue of a girl reaching with her hand towards the seagulls seems to be rising out of the sea, along with the camellia flower, Opatija's pretty symbol. Such prestige can also be appointed to the Bevanda restaurant, it needs not many words.
It has been renovated and holds ten rooms named after grand artists that have spent some time in Opatija. It belongs to one of the most upmarket hotels in Croatia. The view from the rooms Vladimir Nabokov or James Joyce almost physically connect you to the sea with a glass fence only a few meters from the sea. The entire terrace-restaurant offers a magnificent ambience, meeting gastronomy and pleasure together at the top. The menu consists of traditional, Mediterranean cuisine, peppered with fanciful elements and luxury ingredients. A wide variety of live scampi, lobsters and fish from an aquarium gave this spot its glory in the past. This prestigious destination is still enjoying the reputation of the leading gastro spot.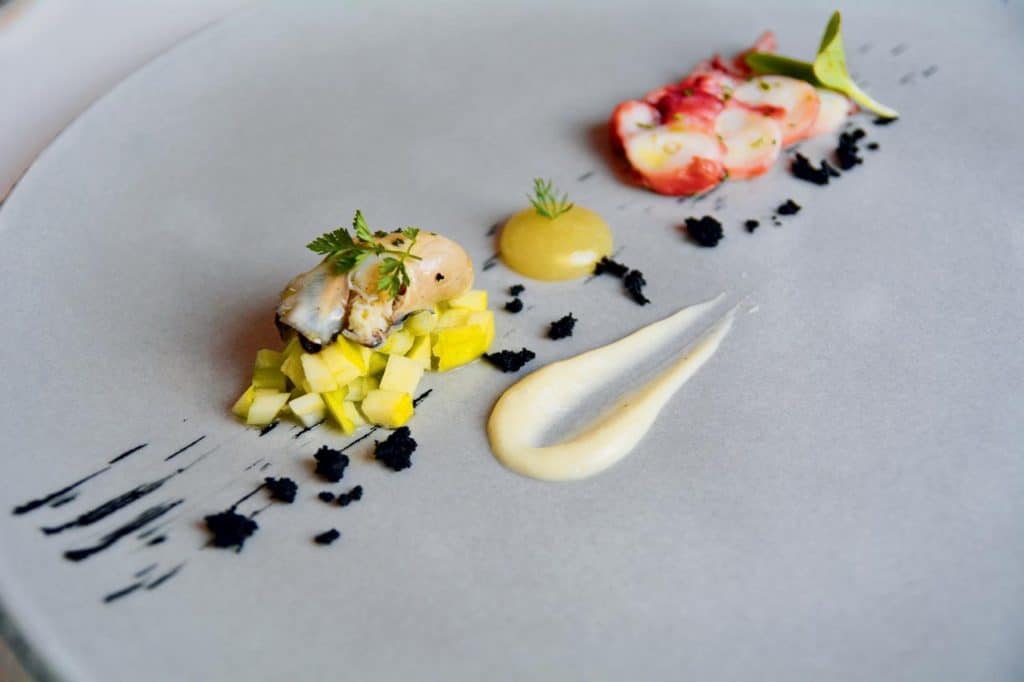 Opatija also holds one stylish villa where, not so recently, emperors, dukes and counts danced in posh parlours to Vienna Walzer music playing through the night, while waves crashed against the villa seafront. Villa Ariston – one of Opatija's greatest pearls – attained its final image in 1924 after renovation works by the famous Vienna architect Carl Seidl, crowning it with a distinguishing Mediterranean touch. It changed name, the last one going hand in hand with the San Remo theatre in the city of Italian canzone, which has been a leader in the entertainment and music arts for years.
As the director Cyntia Vučaj told us, villa Ariston offers elite, gastro delights. 'The world we present at Villa Ariston is a secret-treasure chest of the fruits of the Mediterranean, refined by the creative touch of our chef. The dishes are served on carefully decorated plates, reflecting our aspiration to inspire and surprise our guests and we will never give that up'. Cynthia sees a hotel as a living, breathing thing. Made for its guests, sharing with them its culinary stories as well as a little life philosophy. Kastav, so similar to many coastal cities, yet diverse in its sea view, also belongs to the Opatija Riviera.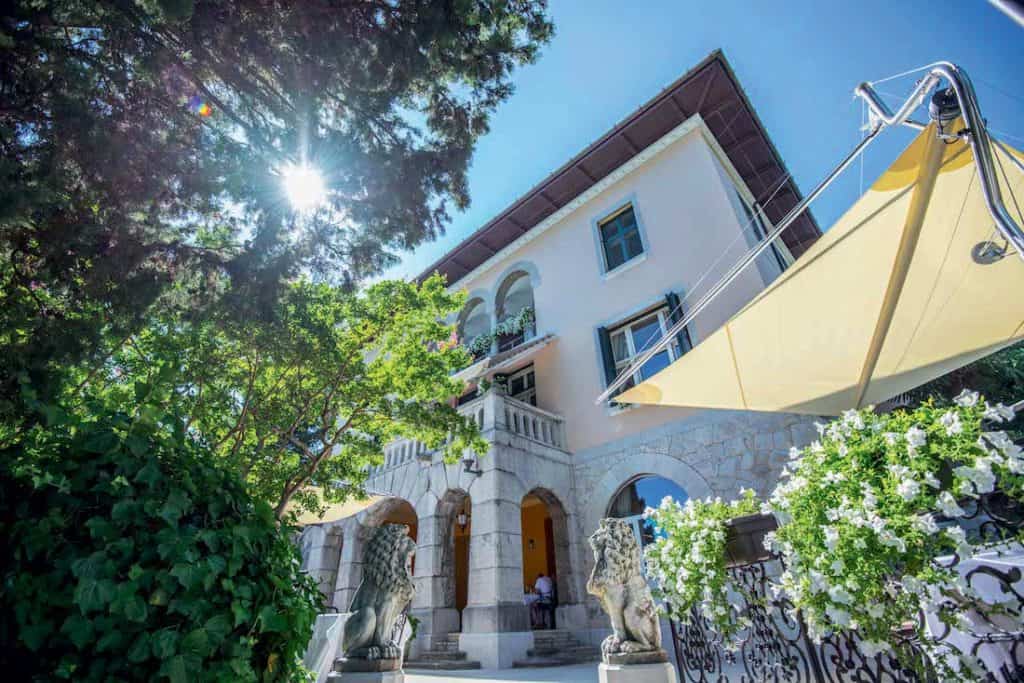 Magnificent views stretch out from the Kastav walls and a taste of rich cultural heritage is an extra reason to brave the climb up. '127 years ago, my great grandpa opened his tavern a little bit further from here and my father ran one of the best restaurants on the Adriatic – 'Kukuriku' on Volosko. I have always been drawn to Kastav. Even though I was not born here, I feel like a genuine Kastav local. The building hosting today's Kukuriku is a thousand years old. Our fifteen rooms accommodate our satisfied guests, who are served daily with fresh food from the market and fishmonger. Gastronomy relies on using only local ingredients. Local patriotism on the plate – we would say.
As long as the emotional vein is throbbing, there will be a restaurant', said Nenad Kukurin. All Kukuriku dishes derive from tons of experience and knowledge. Recipes have been simplified, a hard principal to achieve in gastronomy. Concentration centred on flavours and textures that compliment the outermost taste buds. Expertly chosen, difficult to find, premium wines from hidden cellars, along with standard ones, present a special addition to the cheerful creations of 'the loudest rooster in Kastav'. One falls in love with Kastav easily and wishes to be a part of its history. Only a few minutes away from the Opatija Riviera, yet far enough, at the foot of Učka, in Matulji, estate Stancija Kovačići is situated. Owner and chef, Vinko Frlan, redecorated the old family-house from the end of the 19th ct. and christened his restaurant with his family nickname.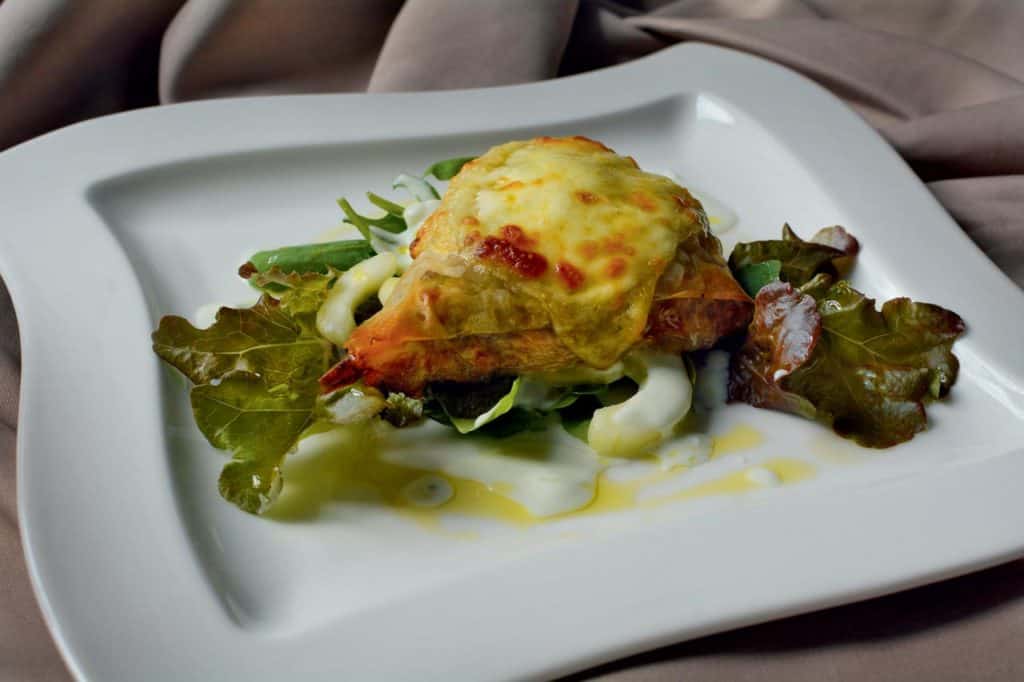 He describes his cuisine as Mediterranean, seasonal and creative with an emphasis on traditional meals of Kvarner and Istria, enlightened with a modern twist. It seems Vinko can do whatever he wants in his kitchen and only prepares food that makes him happy, that is the point. One could never simply stumble upon Stancija Kovačići. You head there intentionally, with warm recommendation. It is not an accident that experienced chef, Frlan, learned his crafts in Kastav Kukuriku. His special skill is 'primi piatti' and it gives an excellent first impression.
Followed by (depending on the mood and season) rhapsody of tastes – from aged beef steak, duck chest, cranberries sauce and special potato puree. Autumn is the right time to try his chestnut creme or many variations of pumpkins. 'When creating a meal, the leading tone is quality and recognizable taste where each ingredient is maximally emphasized, yet as whole, well balanced. I have dedicated my cooking skills to reanimation of the almost forgotten or the lost pearls of our local cuisine', concluded Vinko. A new, yet traditional style of the estate Stancija Kovačići is obvious with just a glance at the menu of gastro aces, where chefs daringly blend two creative worlds: kitchen and art.