For millenia people have sailed around Korčula to explore, conquer, trade… Nowadays these crystaline waters lure modern travelers who want to discover both history and nature in one of the most beautiful corners of the Adriatic sea. Islets and rocks scattered between towns of Korčula, Lumbarda and Orebić are a getaway for locals and provide little pebble beaches, clear water, more or less secluded and protected coves, Badija has a monastery, Vrnik quarries from Roman times. The backdrop to this eye-pleasing scenery is the mountain of Saint Ilija towering mightily almost a kilometer above the sea level guarding the strait between Pelješac peninsula and Korčula island.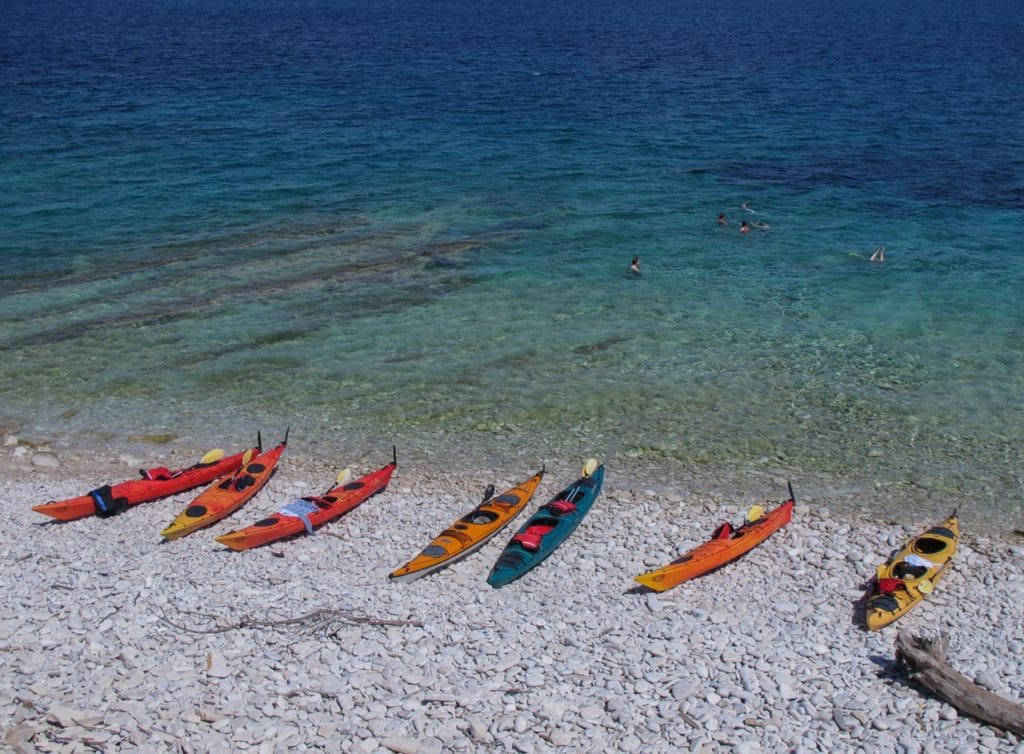 Feeling good about this trip is what matters – this sea kayaking tour takes you from Korčula around islets with stops for swimming, snorkeling and enjoying different angles of the area that in the past witnessed some of the major naval battles as well as capturing Marco Polo by the Genovese fleet. Those days are gone, today it's all about fishermen, nature lovers, modern explorers, yachtsmen and sea kayakers seeking their special spot in this magical archipelago.
No tags for this post.