Another yacht 'Save The Sea'
Permare Shipyard launched the brand new Amer 94 number 14, powered with 3 x Volvo Penta IPS 1200, the same engines chosen for the two previous yachts Model Amer 94 which were presented last years in occasion of the Cannes and Genova boat shows. The sea trials have confirmed again and exceeded the extraordinary results achieved in 2015 with Motor Yacht Baccarat and in 2016 with Motor Yacht Visionaria.
The boat has reached the maximum speed of 29,3 knots; one figure has made the Shipyard particularly proud: it was registered that the boat, sailing at a displacement trim of 9,2 knots and 870 RPM had a consumption equal to 41 liters, corresponding to 4,45 liters per mile. This speed is exploitable 24/24 hours and the consumption at the maximum speed is 500l/h.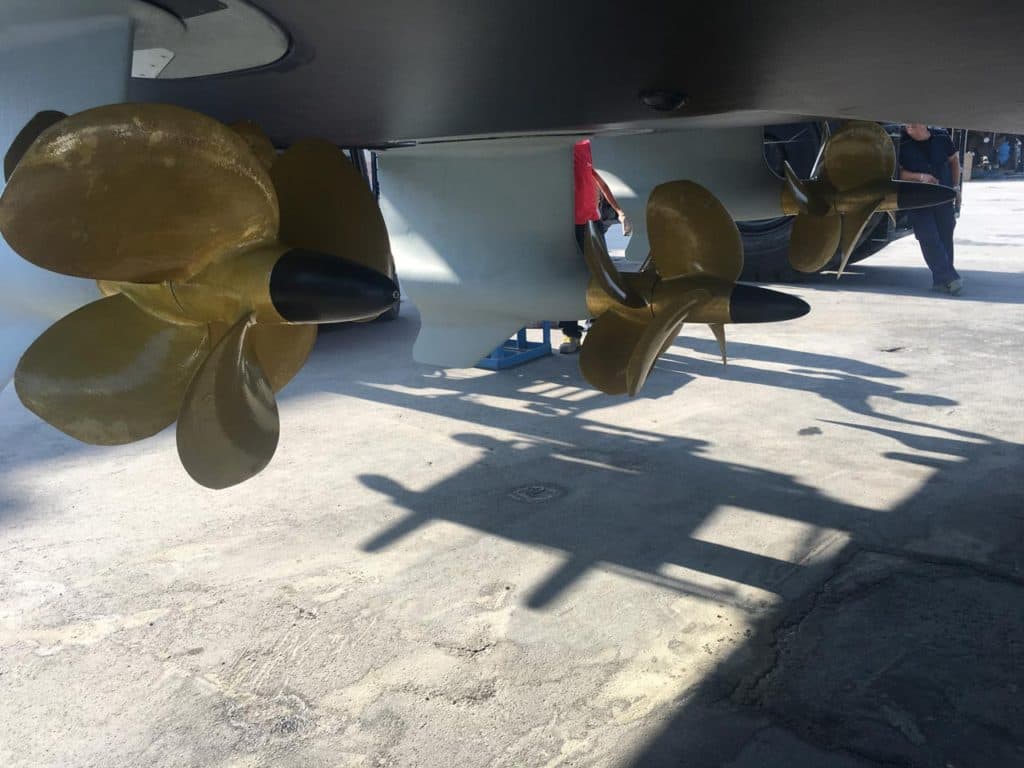 The characteristics which represent the strength of the new 94 concern the environmental impact of the boat and the consumption reduction. These new engines will allow to cut down fuel expenditure of 30%. The noise onboard is reduced of 50% and, most important, the noise perceived outside of the boat is considerably cut. This way, the noise pollution typical of traditional motorizations will be finally overcome.
A great internal surface is made possible by optimizing the engine room: this gives the chance to produce a 5 cabin version of the yacht, making this model extremely attractive for the charter market as well. www.ameryachts.com
No tags for this post.