Another important recognition
At the Boat International Design & Innovation awards Gianni Zuccon was honoured with the Lifetime Achievement Award, confirming the great esteem and admiration of the international nautical community, gained in 42 years of career in this business. The 2018 edition of the prestigious and awaited award ceremony of the Boat International & Innovation Awards took place in Kitzbühel, Austria. Gianni Zuccon, one of the protagonists of the evening, was awarded by a jury of owners, captains and designers, in the Lifetime Achievement category, one of the most sought-after by designers. This is yet another recognition among the numerous and authoritative awards – the last was the title of Ambassador of Italianism in the world by Altagamma Honorary Council – that Gianni Zuccon has collected in his long and profitable years of career.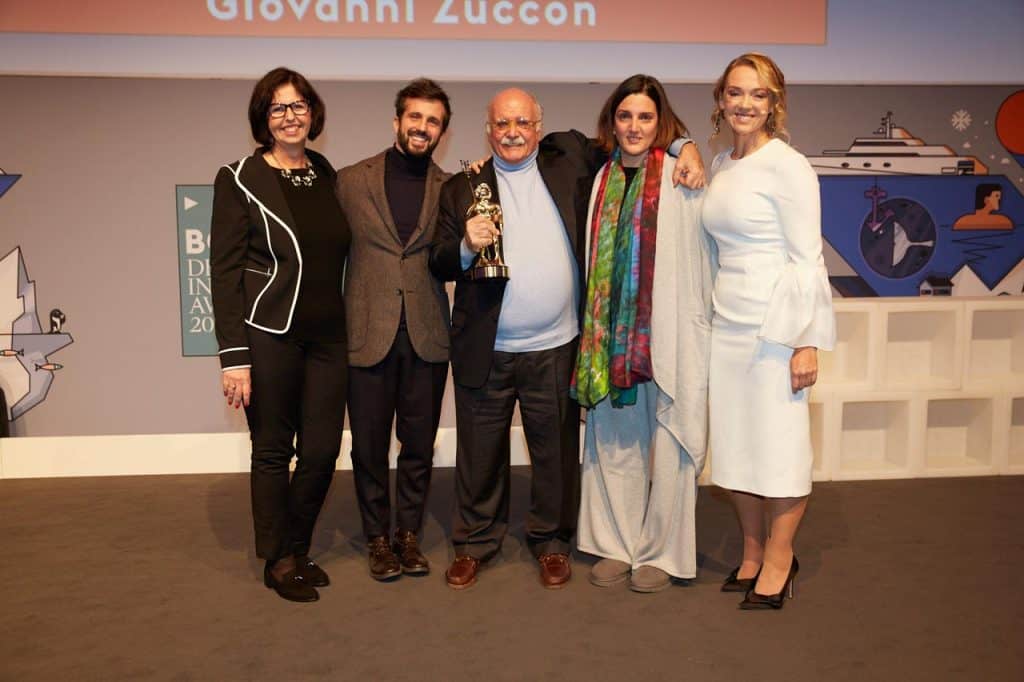 A career that, at the very beginning, started outside the yachting industry and was happily 'contaminated' by different disciplines: among his first projects there was the contribution to the creation of a city for 50,000 people on the Congo riversides, in Zaire, while in the 80s he created several automotive projects and designed buildings for the European Space Agency. The first contribution of Gianni Zuccon in the yachting industry dates back to 1978, when he designed Technema 65 for the Posillipo shipyards. Six years earlier he had founded the Zuccon International Project studio together with architect Paola Galeazzi, Gianni's wife. Today, Zuccon International Project have designed more than 430 yachts.
No tags for this post.