Parisian medical pedicure expert whose unique foot care methods are loved by royal families, top athletes and Hollywood stars, reveals the secret of his success
According to various holistic approaches, the feet are the 'engines' of our bodies: by applying pressure on certain zones or reflex points, energy balance can be achieved on the physical and emotional level. This means that a foot massage has a powerful effect – both on health and on beauty. Bastien Gonzalez, a Parisian podiatrist and medical pedicure expert, believes that our feet require much more than the casual care we normally give them. And they require it not only during summer when they are exposed, but continuously. The Foot Virtuoso, as he is known all over the world, says that an average person walks 8,000 steps a day, and 40,000 kilometres in his or her lifetime. This means that feet bear an incredible amount of weight – so we should honour them by indulging in a pedicure and foot care products that he developed. Bastien Gonzalez used to be a skier, but his career ended when he was seriously injured at a competition.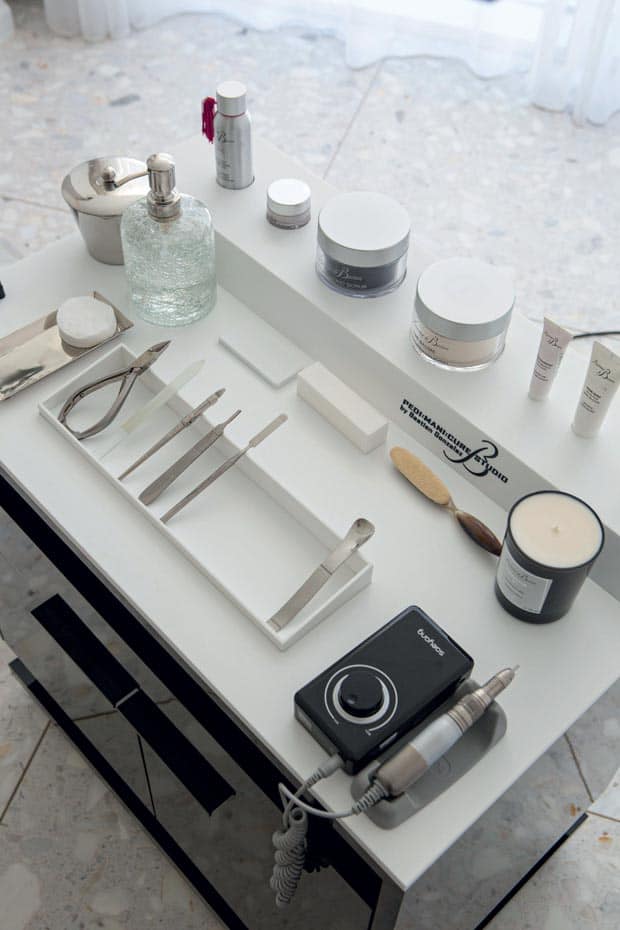 'During my six-month physiotherapy, I realized what I wanted to do with my life. When I told my parents that I would open a medical pedicure clinic in Paris, my mom asked, in shock – you plan to make a living by removing calluses from old ladies' feet? However, podiatry is a much more complex skill than that and, having done this for almost 30 years, I can say that I made the right choice', says the dynamic, handsome man whose exclusive salons can be found in prestigious hotels in the most beautiful locations around the world. BG Pedicure is loved by athletes, royal families and celebrities, such as actresses Cate Blanchett and Gwyneth Paltrow, who do not hesitate a second to fly Gonzalez over so that he could 'solve their problem'. He tells me that his team performs about 25,000 treatments every year.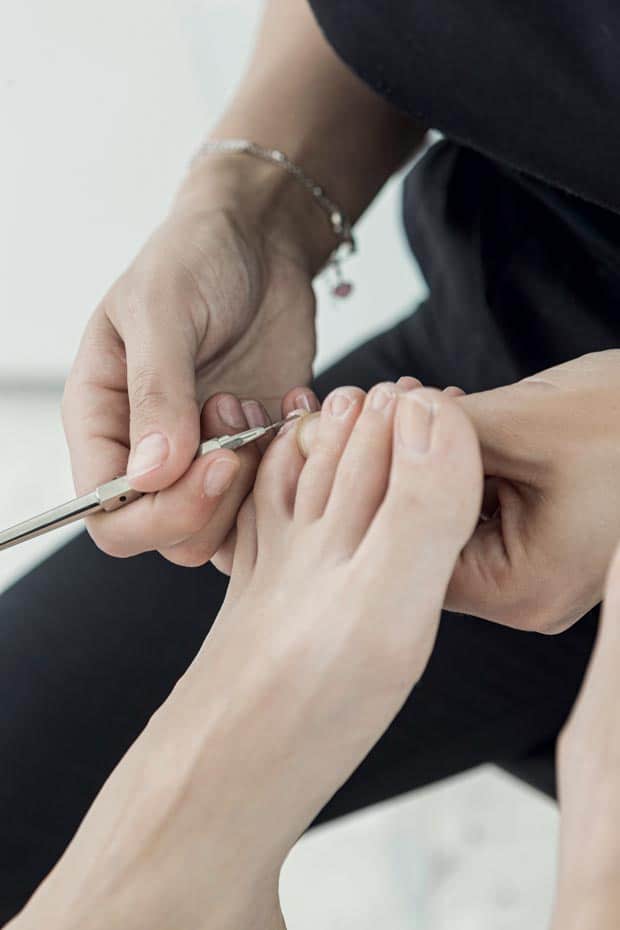 One of these exclusive locations is the Lošinj Bellevue Hotel Spa Clinic, where his method is described as a 'glamorous combination of massage, extra moisturizing creams and nail buffing' using herbal extracts, essential oils and natural peelings based on volcanic sand and diamond powder. He has his grandma to thank for some of these unique recipes, because her nails were beautifully pink and shiny even late in life. 'All of her life, she used chamois leather to buff her nails, and thanks to her advice, I have created a special buffer made using chamois leather and horn', reveals Gonzalez, adding that pedicure does not necessarily end with nail polish because the surface of the nail can be buffed to perfection. And this is when it is the prettiest – when it's natural.

Bastien's Advice

Love your feet: massage them for 30 seconds every night using a moisturizing cream. The skin on your feet is seven times thinner than the skin on your face, so it should be nourished to remain elastic
Twice a week after showering take a soft toothbrush and rub the skin around the nail
Pedicure is a foot treatment, it's not about applying nail polish
Rub some oil into the skin around your nails every day: if you do not have the Reverence de Bastien cream, olive oil will do
If you like nail polish, have a 24-hour break every three days, so that your nail doesn't stain due to chemicals in the nail polish
When you take off your heels, stretch your feet, move your toes up and down, left and right, in order to relieve pressure and increase your blood flow
Text Dubravka Tomeković Aralica
Photos Lošinj Hotels & Villas, Archives