Lürssen successfully redelivers 110m Kaos ex Jubilee following an extensive refit
The 110-metre Kaos has left the Lürssen Blohm+Voss facilities in Hamburg and has been redelivered to her delighted owners. She marks Lürssen's biggest refit to date which commenced at the end of March 2019 resulting in modifications to both her interior and the exterior.
Exterior modifications on the main deck and bridge deck aft, styled by Sam Sorgiovanni, have been integrated into the yacht's original design. Reymond Langton Design were selected by the Owners for the interior design. They masterfully redesigned existing spaces as well as creating new ones. Burgess's new construction team acted as owner's representative, building on the strong working relationship the brokerage house has already established with Lürssen.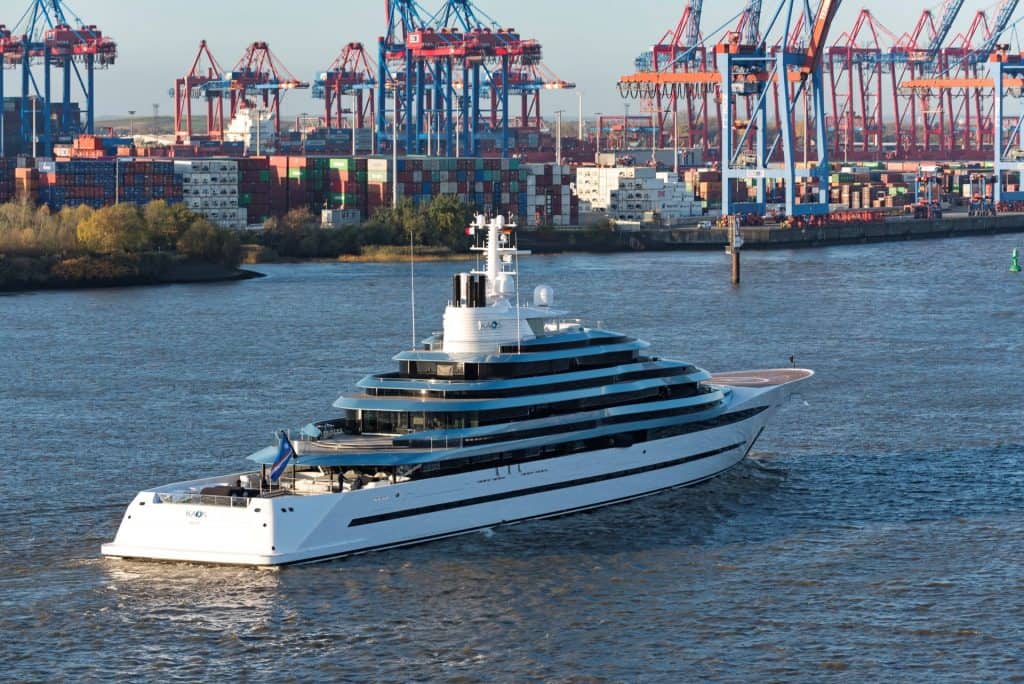 In a year that has seen multiple sectors of the industry affected by the global coronavirus pandemic, Lürssen has managed to successfully complete the works, navigating the breakdown of supply chains and the yard's own preventative protocols.
Over the last few years refit has developed into a core business for Lürssen, and, as with Kaos, a yacht doesn't have to be a Lürssen to benefit from its world-class facilities. Eight shipyards across Northern Germany allow multiple yachts to be refitted at the same time, across an array of covered sheds and drydocks, while a manpower of over 2,800 people, including over 700 engineers and naval architects, are able to tackle any project. Although these projects will differ in scale and design, the ultimate outcome is always the same: that the yacht's life expectancy and performance will be again comparable to that of a newbuild and the core value will be enhanced. A refit at Lürssen breathes new life into yachts so that they can once more be enjoyed by their owners for years to come.
Photos Lürssen Yachts