Surrounded by a salt-fields nature park, olive groves and vineyards, Lux Casino Hotel Mulino will celebrate its 25th birthday this year, giving guests an opportunity to indulge in a vacation both for the soul and for the body, with à la carte Gourmet Restaurant Mulino taking care of the latter
Every gourmand and lover of great food and even greater wine has undoubtedly heard about the Hotel's Gourmet Restaurant Mulino. Subtle luxury is the recurring theme of the hotel, so the renowned à la carte restaurant features an elegant and refined décor. It offers traditional Istrian dishes with a modern and innovative twist, as well as typical Mediterranean dishes. We have Chef Ronald to thank for this, as he is a master of making the best of select fresh produce, resulting in a seductive blend of flavours.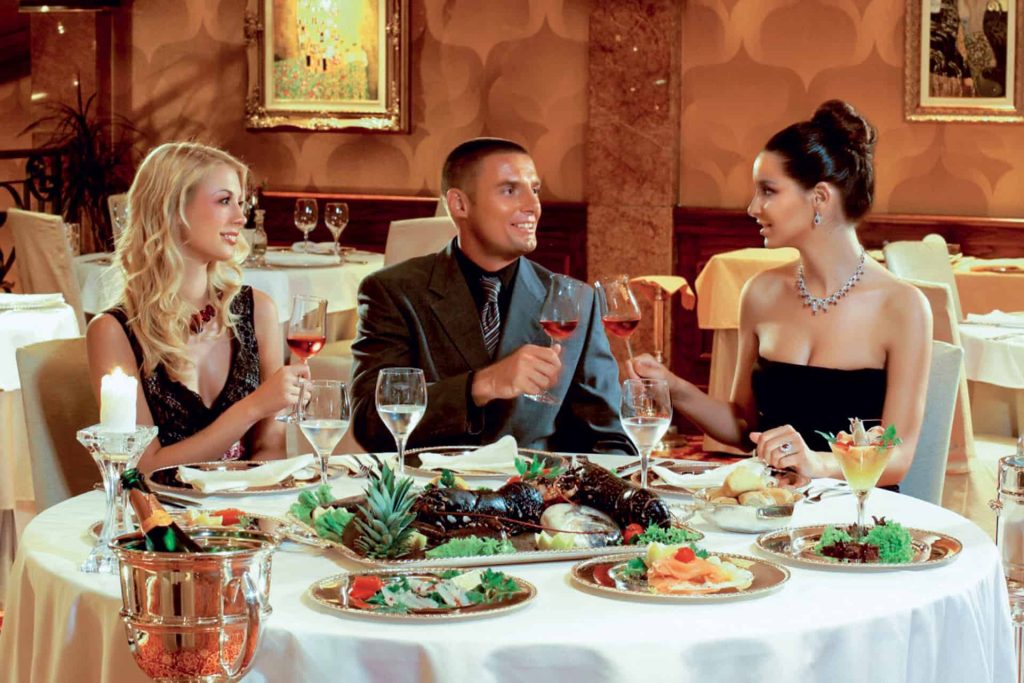 As Istria is known for truffles, which are actually the Hotel's trademark, they are the star of the menu. The gourmet delight starts with wild sea bass carpaccio with fresh truffles, continuing with shrimp embraced scallops with truffle shavings, which you can follow by truffle colombella – whipped egg whites on bed of croutons enriched with fresh truffle finished in a truffle sauce.
Fresh Adriatic fish fillet is served on top of purée and seasonal truffle and even the dessert is truffle-related – an ingenious combination of truffles, chocolate and extra-virgin olive oil. All dishes are carefully paired with select wines from the Istrian wine-growing region and they come from an impressive wine cellar, dug into the rock on which the hotel was built.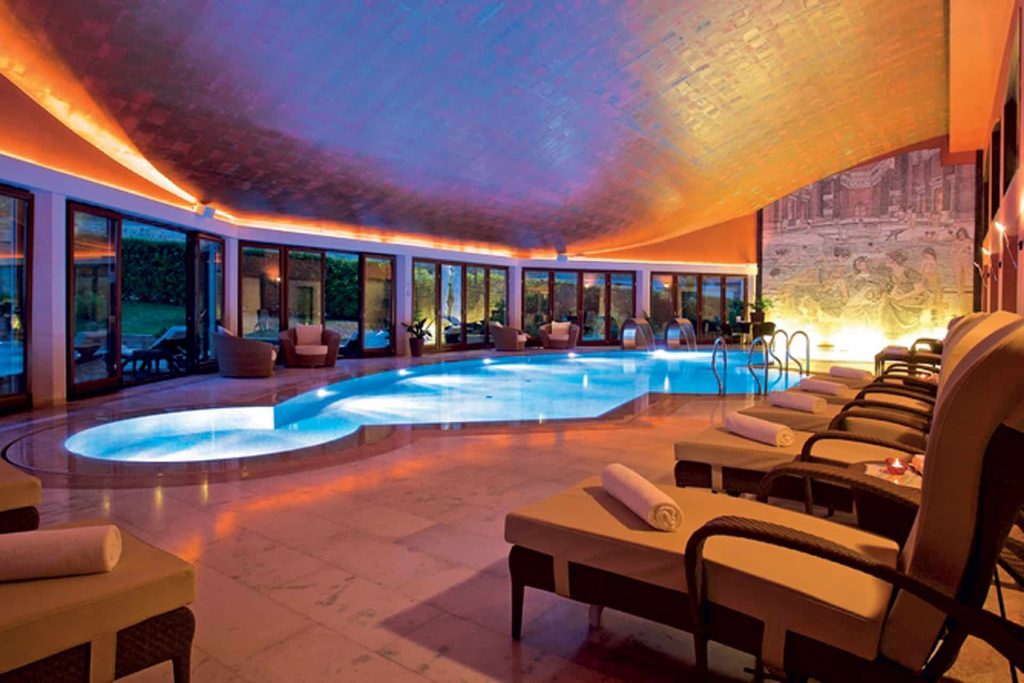 Bottles for the archive of 700 labels are handpicked to create a supreme wine experience. If you cannot imagine a vacation without relaxation, Lux Casino Hotel Mulino offers an unforgettable wellness adventure at the Prestige wellness & spa centre, one of the leading wellness centres in north-western Istria.
The award-winning wellness centre spans one thousand m2 indoors and another one thousand outdoors. The finest Oriental and contemporary massage techniques and skin care treatments topped with high-end cosmetics are guaranteed to take you on a Zen relaxation journey.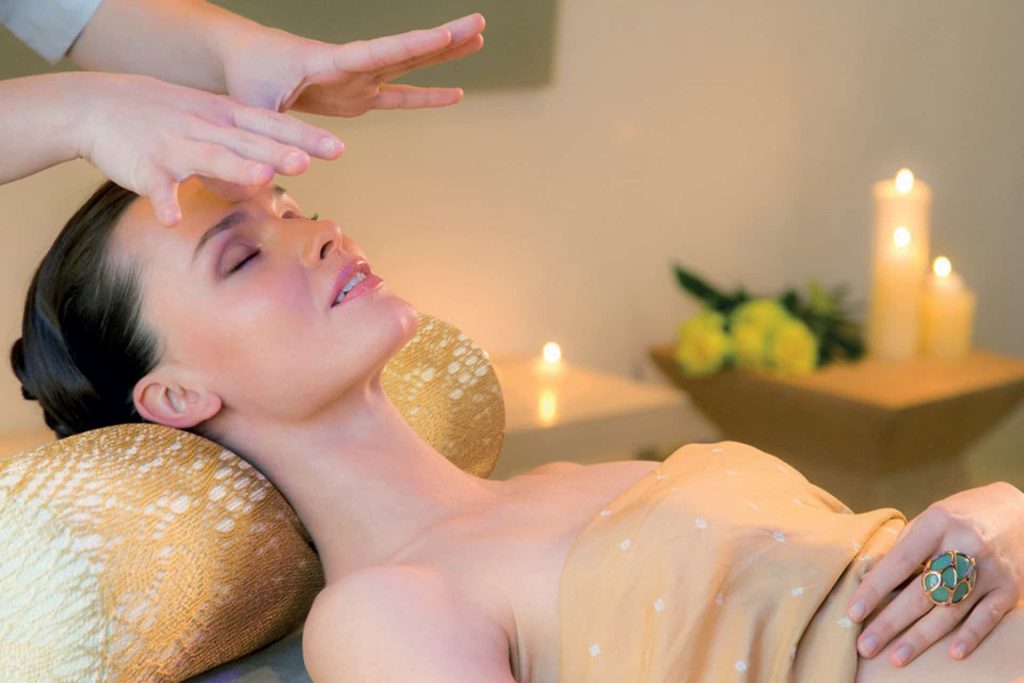 In addition to a unique anti-stress treatment called 'The ode to face and body', popular items include treatments by luxury cosmetics brand Natura Bissé – Royal citrus experience, Royal oxygen treatment, Diamond multisensory lifting, Diamond experience rose massage, Quirogolf massage, golf ball massage and many others.
The peaceful and quiet setting, opulent interiors illuminated by Swarovski crystals and bespoke service have made the Lux Casino Hotel Mulino a special destination for a perfect getaway, relaxation and entertainment for anyone wishing to vacation in style.
Photos Lux Casino Hotel Mulino