Various activities paired up with camera lens have enriched life of our photography driven virtuoso. His love for pictorial expression wears a new Internet face
This spring our long-term associate Mario Jelavić represented his works on the Intenet at www.mariojelavic.com. Upon his request to comment on his web page as his colleagues and friends we were pleasantly surprised with a rich range of his works celebrating his photo achievements. Most of the photographers choose a specific area of shooting; hence this is not the case with Mario. His motivation has never been exclusively commercially oriented yet it has a strong bond with his life journey. Therefore we enjoy a great pleasure (though a hard task as well) to introduce Mario as a photographer but also as a big league person. His work encompasses fashion; he modelled in Croatia and London, and stretches over to landscapes he likes to shoot from his favourite chopper or plane, underwater photos because he is an expert professional diver, shooting of luxury structures and yachts all the way to war photos. Mario perceives war directly as a soldier, member of the 4th Guards Brigade/Četvrte gardijske brigade, and his war experience helped him with engagement for Reuters in extremely risky areas of the Central Bosnia burning back than in flames of war leaving a deep mark on his soul delivering interesting human reaction: 'Shooting war stands for the hardest photography work, from my point of view not only due to life threatening situations but due to a dilemma whether to capture the horror of war and present it to the world or get involved personally and help the victims. The moral dilemma of 'making profit' on behalf of war hell is there all the time though information resulting with reaction of relevant authorities would remain buried unless there was photography. Number of dead journalists and photographers speaks for itself when it comes to work dedication and importance of this job. With me this other side prevailed. I put my camera down and started working for humanitarian organizations like International Red Cross and UNHCR for four war-coloured years mainly focused around Bosnia region.'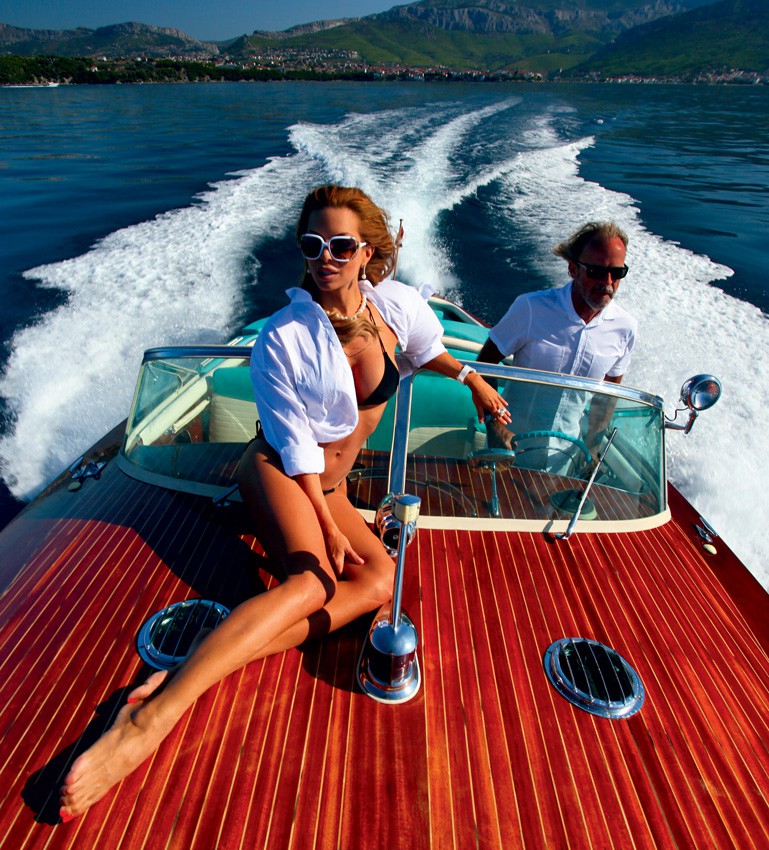 And then you moved on to different kind of motifs?  
Having spent five years inside the burning circle of war I needed a break away from the human stupidity. I find the sea as the best relaxation resort. Endless blue peace and lonely bays turned into my second home with my camera beside me. I started shooting what I love the most. I needed to blow off the accumulated negative energy. When you're doing what you love, the result can not be excluded. I sailed across the entire Adriatic on my boat 'Legenda' originating from 1904 and took shots of some of my favourite images. In order to spend as much time as possible at sea I had to find a way to make it come true. So I started working as skipper. My 'Legend' and I offering skippering services but I also worked for other charter agencies on different boats. My camera of course was at my side. So I created one of the largest photo files of the Adriatic Sea and navigation again in the role of an 'insider'. That experience and knowledge of ships has helped me a lot in my commercial work, boats and ships as models is what I do best. Shooting luxury villas was just another step after ships and luxury yachts. When you know your way around when it comes to taking shots of 'narrow' boat cabins than photographing architecture and villa interior is a much easier job. Working for foreign companies on French Cote d'Azur and Atlantic coast helped me widen my horizons and enriched me with insight into the supreme world standards. Today engagement on any destination across the world comes naturally.
What would you recommend to people ordering photographing of luxury products?
Taking photos of a boat or a villa is a highly demanding job if you wish to perform it well. Great deal of quality depends on preparation of the shooting site. It is essential to create atmosphere we wish to deliver to the aiming audience. Weather conditions play crucial role. It can be a time-consuming job, high quality pictures may demand more than a one day shooting session. Clients are usually not aware of all these elements that have to be met in order to deliver a superior quality image. Invested time means more advantages and benefits for the clients and presents essential element of quality work. Also photo editing lasts usually twice as much as the shooting.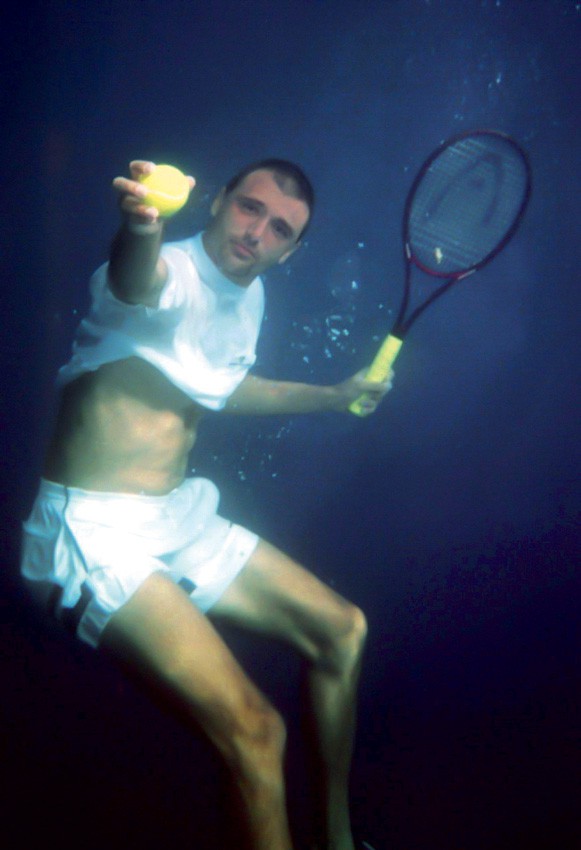 Apart from yachts and villas you also take fashion photos?
I am well acquainted with fashion. As a model I had a chance to work with top photographers. Today I stand on the other side of the camera lens though enhanced through know-how regarding organization and standards of the world best production shootings. I am pleased this field of photography reaches such high standards in Croatia.
What do you shoot for pleasure?
Unfortunately I do not have so much time for shooting outside my commercial engagement. Travel photography belongs to my favourites. It covers landscaping and portrait images. Recording the everlasting flow of time is a huge and crucial part of photography. My personal project I am working on right now are fish markets all over the world, they are fading away slowly and I want to keep them alive at least in my photos.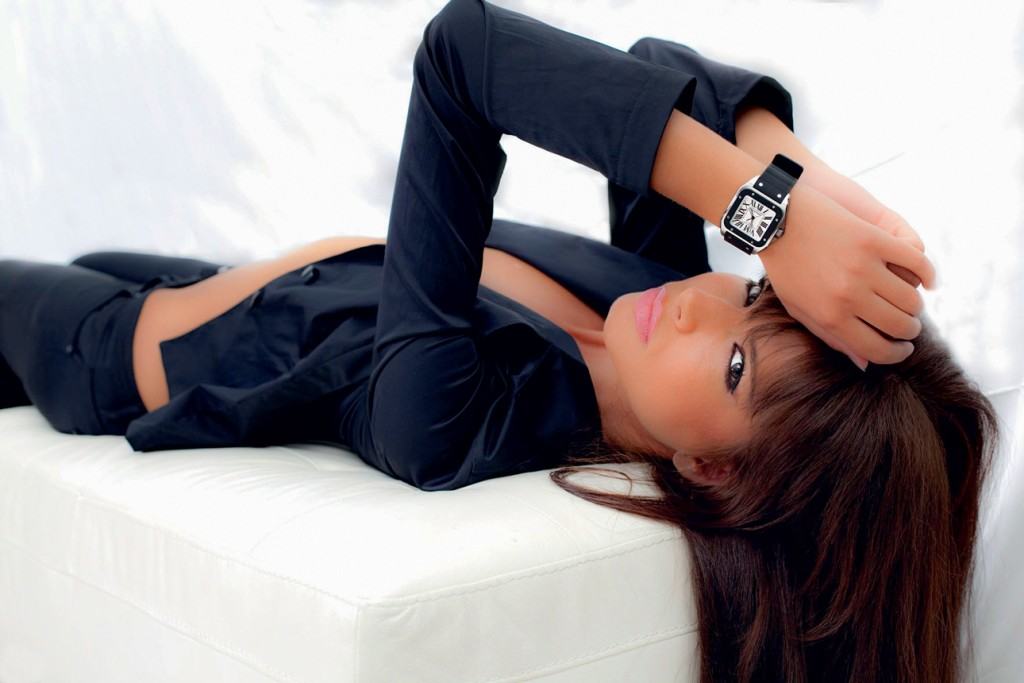 You also write?
I always say one life is not enough. So far I have managed to squeeze into my life many things. Modelling, the war path in the middle of Balkan bloodbath, skippering on the Adriatic, journalism and editorial work in the magazine Nautica and role of a manager for a foreign company. There are so many themes to write about though not so much time. To be honest I find it hard doing only one thing. The same story goes for my family. We are a small creative workshop. Jana (my wife) has a degree in Art History and works as a graphic designer for our family company 'Arger'. Two daughters Arven (8) and Tarin (4) are talented for drawing. Writing is just another artistic way of expressing myself.
And the last question – your web page. What is the big picture?
I belong to passionate fans of modern technology. At home we are 'armed to the teeth' which led to another logical step – the web page. It took me a long time to create my own web page. I guess – The cobbler's children have no shoes. There is a reason to that; I am not comfortable with exposing out to the public. I prefer that my work speaks for me; hence I have realized it simply comes with the work. Web page is a way to present what I do to a wide group of interested audience. You said it yourself you were surprised about wide span of photographs on the page. There is also a commercial motif. I work more and more with foreign clients and web page serves the purpose of being more available and recognizable to the global market.