Events Meant to be Forgotten
Marko Tadić is one of the most prominent artists of the younger generation whose works have been exhibited in galleries on both sides of the Atlantic. After having won a series of awards in Croatia, he has now reached his greatest career success – presenting his works at the Venice Biennale, the world's biggest art festival
Skilfully balancing between his day-to-day job as professor at the Academy of Fine Arts in Zagreb, working at his studio and spending time with his family, this Sisak-born Zagreb resident successfully combines drawing, collages, and animation, which has recently become part of his experimental short films, and which has made everyone notice his works. Marko managed to catch a moment to talk to us about the art world, his role models, and a few other things, just before his departure to Venice, where he will spend three intensive weeks.
You have won numerous national and international awards for your work and your work has been on display at galleries around the world for years now, but the Venice Biennale is something completely different.
We have a great responsibility to make the works interesting and conceptually relevant, and to make the audience remember them, both conceptually and visually. Numerous curators, artists and other cultural workers pass through the Biennale, which can result in new projects and collaborations with other artists. Since it is a huge exhibition, with many national pavilions and a central exhibition by Christine Macel, Biennale's curator, there will be plenty of works and I believe that our works will fit with, conceptually and visually.
Your installation was presented under the name 'Horizon of Expectations', and your project is called 'Events Meant to be Forgotten'. What is it about?
It is a new project and, similar to my previous works, it is based on materials that I found, referring to our common past. Using photographs from private archives / albums, I have created an animated nine-minute film and two series of slides. These are photographs of landscapes, building sites and tourist destinations (memories). Unlike my previous works, in which I used transparencies and kept the postcards and photographs, the intervention was performed directly on the photographs and slides. I have reconstructed ideas that have never been realized and events that have now become implemented artefacts. The added scenes are ideas that could have been realized, but they never have. Thus, they become visible and thereby represent a comment on the past and make projections about the future.
One could say that your installation opens new forms of communication with the audience?
'Events Meant to be Forgotten' installation was designed as a wooden structure on which an animation and two slide projections are projected from different sides, but they are simultaneously visible. Depending on the viewer's position, it can be seen from all sides or the viewer can absorb content gradually and build a narrative and a specific fragmented picture of the project. I have literally set up the frame and the image. The installation is fully connected and there isn't that much narration, everything is left for the viewer to interpret. The idea and the story are read out through a series of fragments that the viewer should use to form his or her own narrative. I have insisted on multiple meanings and narratives, which is directly connected with the reception theory which our selector Branka Benčić has referred to in the 'Horizon of Expectations' concept.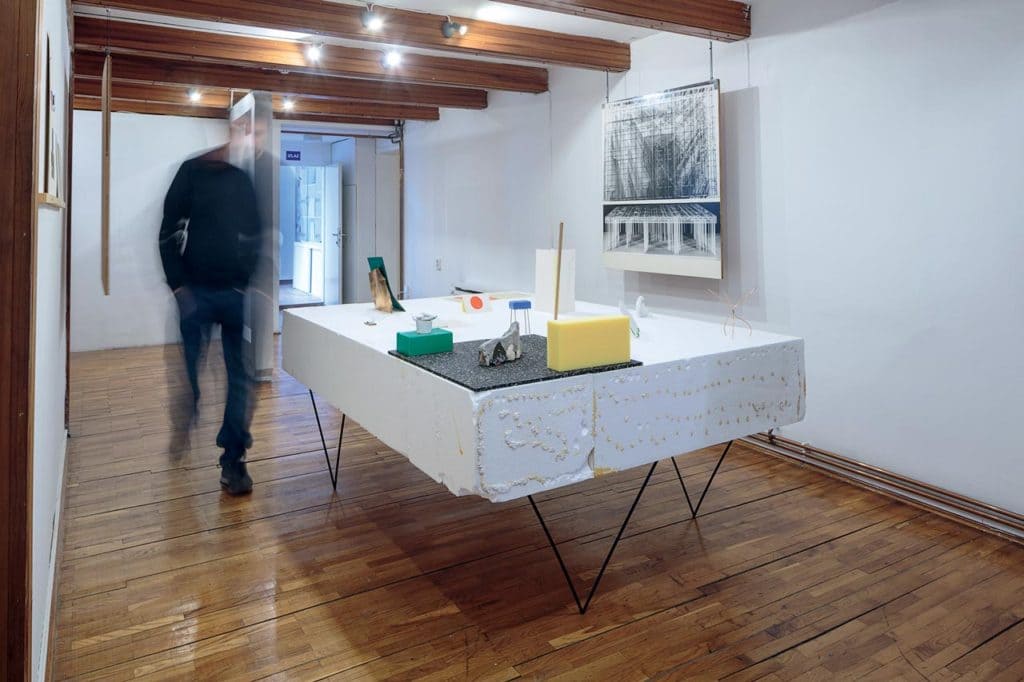 Although you have graduated from the Academy of Fine Arts in Florence, your primary media of expression in recent years have been animation, drawing and collage. To what extent is the process of creating a work of art a journey into the unknown for you?
In Professor Umberto Borelli's class, we used other media in addition to painting, which has helped me accept them all as equals, and has encouraged me to use them without fear, as well as use the narrative if necessary, which I think suits me best. Each new work that I create is also an experiment in which I try to do something new, both in terms of technique and content. With years of making films and various other works that I used different media for, each project has taught me something new and has helped me develop further. I am talking about various ideas, sometimes of a technical nature, that simplify the process, as well as certain operational systems and near meditative actions that make hours of animation easier.
Christine Macel, Biennale Director General, has invited the late Mladen Stilinović, another representative of Croatian art scene, as a guest, but for a joint exhibition. How would you define Stilinović's work?
He is an artist I appreciate immensely and his work has certainly affected mine. The combination of drawings, collages and text, samizdats, artist books and the use of everyday objects is something that I constantly do, meaning that I absolutely try to continue his work, and not only his work, but also the work of other artists from the Group of Six Artists. Stilinović and Martek's artists' books are the most interesting things to have happened to art from the 60's onwards, and, as we can see, their works are still relevant in today's context.
Will art consumption turn into a completely virtual experience; will galleries become servers with millions of gigabytes of art without physical contact with visitors in the near future?
The options are endless and it is really hard to tell. Maybe VR technology is the future, although I would not want to propagate it because it also includes the alienation of people and their further separation from reality. Theories are generally dystopian; personally, I think in order to survive, the art world must go beyond the institutions and, together with other contents, form a new system of work, one involving a lot of work in the open and quite experimental ways of exhibiting work and getting the audience involved.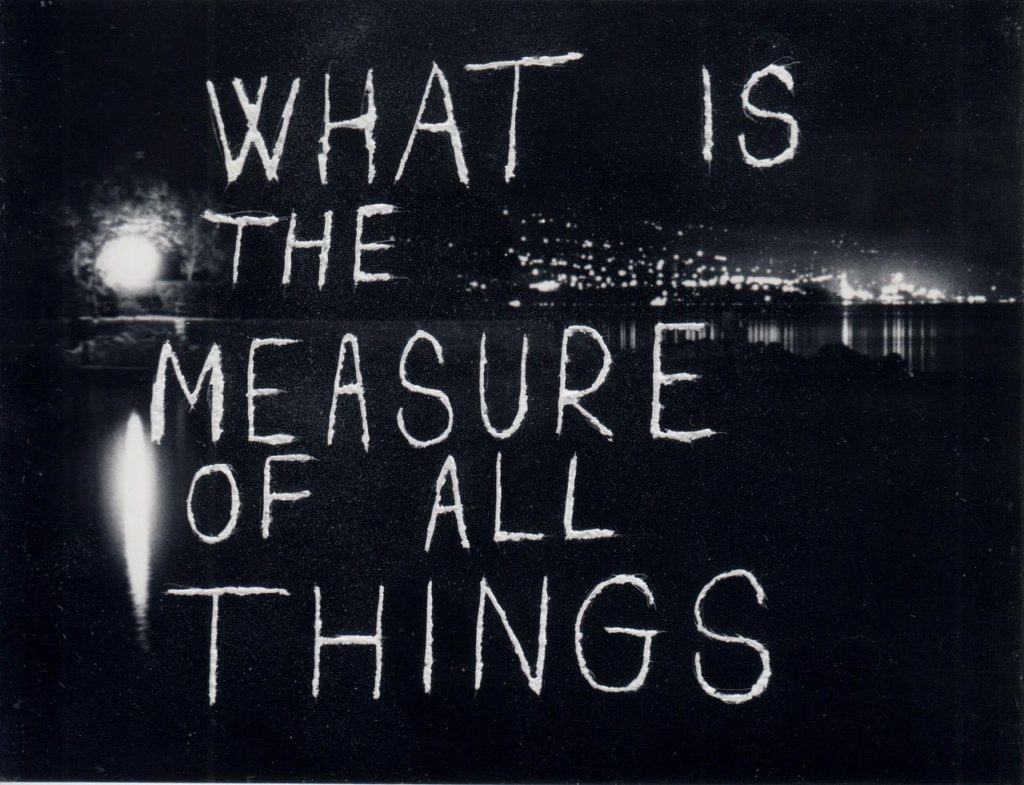 How much has living in Zagreb helped your affirmation, especially when it comes to the art market, but also when it comes to the collaboration with other artists?
In addition to my life in Zagreb, I think my residencies all over the world in the past 10 years have had the biggest impact on my work. There are no commercial galleries in Croatia, I can count collectors on the fingers of one hand, and all of them have their own specific tastes, mostly reserved to small sculptures and oil paintings.
You teach at the Academy of Fine Arts and you are a proud father of two young children. Is everyday life a creativity 'killer' or do you find inspiration in it?
I spend time at the studio every day after teaching, so I use the time while the children are in nursery. I have organized my working practices, but weekends are also often reserved for work. I lack the time, and the space. Due to unfortunate circumstances, I am unable to work at my previous studio, so I have temporarily moved to Žitnjak Atelier so I can finish my work for the Biennale. My wish is to find a place where I can settle for a few years, so I can devote myself to work and not have to think about moving.
Artists such as Francis Bacon, Damien Hirst and even street artist known as Bansky have got paid generous amounts of money for their works. Controversy is something that is associated with these artists on a regular basis, but what part of this is true art and what part is it a carefully managed project by curatorial collectives, institutions and auction houses and individuals, who, first and foremost, consider owning a work by a famous artist a wise and safe investment?
Commercial art world absolutely dictates the institutional one, for a very simple reason – the money and advertising opportunities and producing joint works. I have never been interested in, much less fascinated by this world. These are 'commissioned' works and they are generally of utmost quality, but banal and adapted to customers' tastes.