Despite the cognoscenti recognising Martin Scorsese for the watershed auteur he clearly was, for decades it was a case of him versus Hollywood
When you are very young the street where you live is your whole world. Its families are its tribes. It has wars and it has its jubilations. Beyond its asphalt limits; around its corners and past its lamp-post borders, lies terra incognita. It was no different on Manhattan's Lower East Side in the 1940s and '50s, and had you happened to  have been walking in the area they called Little Italy back then, you  might have glanced upwards in front of number 253 Elizabeth Street, and you might have seen the pale, watchful face of a boy peering from a fourth floor window, surveying the street below.
Martin Scorsese Childhood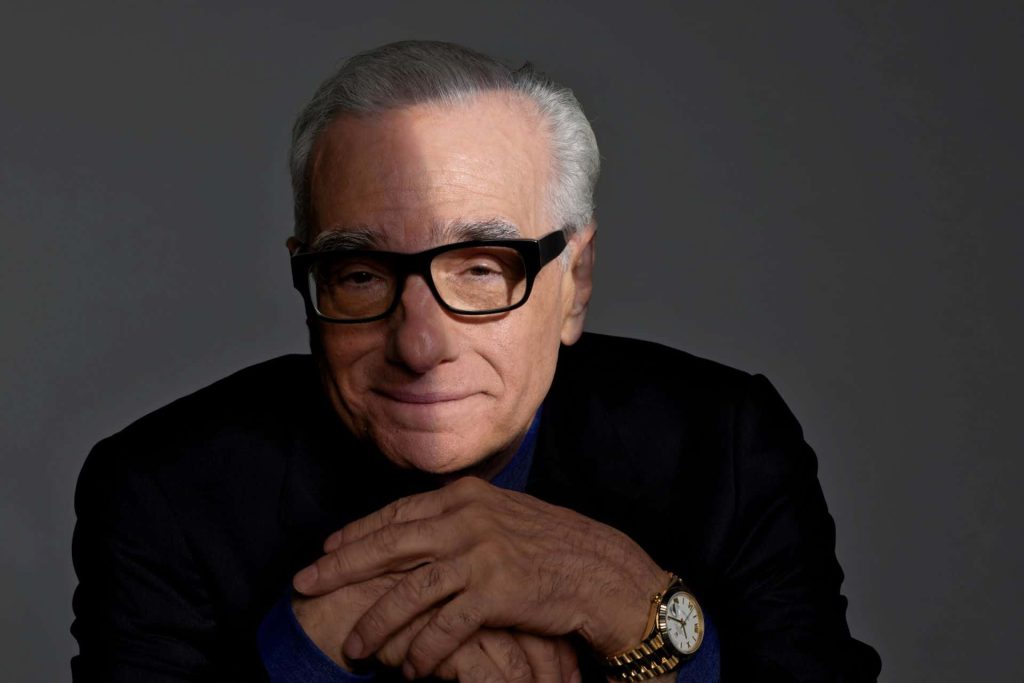 It's Marty, the Scorsese's youngest kid. Sickly, nervous, badly asthmatic he is inside as usual; kept there by a protective mother while the other kids, his older brother Frank no doubt included, play in the water spraying from the ruptured fire hydrants. It's a rough neighbourhood, a world away from and gentrified lofts and chi-chi  eating houses of today. Martin Scorsese, who is the single most influential director of Hollywood's second Golden Age was born into this febrile, fascinating world, and it is clear that, in a spiritual sense, he has never really left it.
His grandparents had arrived in America at the start of the century, appropriately huddled and massed, poor immigrants from Sicily. Like most new ethnic communities in New York – the Irish next to them in the Bowery or the Chinese who had transformed Canal Street and its environs into Chinatown – the Italians held themselves close. His parents, Charles and Catherine, were ordinary hardworking people. Both were stitched securely into the fabric of life in Little Italy, its codes of fealty and omerta and below those its constant thrum of poverty, crime and  violence.
'I saw the dregs, the poor vagrants and the alcoholics', the younger Scorsese would later tell Playboy magazine of his childhood years on Elizabeth Street. 'I saw everything. Most mornings on the way to school I'd see two bums fighting each other with broken bottles. Blood all over the ground.'
But aside from the window of his bedroom Martin had another screen to watch in those childhood days, and that was at the local movie-house. The Scorseses were not a particularly literary family, there were no books in the house apart from the family Bible and the entertainment of choice was the movies. Sometimes he would see five or six in a day.
Taxi Driver Put a Gun to Hollywood's Head
Like most boys he was entranced at first by the action and adventure, the gunfights and chariot races, but later, in his mid-teens, Citizen Kane became the turning point. 'I became aware of what a director did', he remembered of repeatedly viewing Orson Welles's landmark movie. History does not record whether lightning lit up the sky when, a few years later, Martin Scorsese first cast Robert De Niro in a movie, but for cinephiles it may as well have done. They had in fact grown up within a mile of each other. De Niro, the middle-class son of a pair of bohemian artist-types, hung out over on Broome Street and they had crossed each other' paths occasionally at dances and the like.
De Niro, known even then for being distant and taciturn but for possessing an intimidating commitment to his craft, had had moderate success in fellow New York director Brian De Palma's early films, and towards the end of 1972 Scorsese, after a long and frustrating apprenticeship at the New York University's Film Department and a little success in Hollywood with schlock-merchant extraordinaire Roger Corman had dusted off an old screenplay, then called Season Of The Witch, and managed to raise the financing for a short and parsimonious shoot.
Having been reintroduced to De Niro during his Corman-supported sojourn in Hollywood Scorsese decided that as a fellow product of Little Italy he would be perfect and cast him and another relative unknown, Harvey Keitel. In what became the film Mean Streets, Martin Scorsese miraculously amalgamated his two early influences: the violence and pervasive fear he remembered of growing up in Little Italy and the traditions and tropes of the classic gangster movies he had devoured at the local movie houses. Here was a crime film imbued with a documentary reality, one that reeked of the streets from which it had come. Its insistent note was tragedy and desperation rather than the glamour of the frankly sudsy Godfather – which Coppola was then shooting.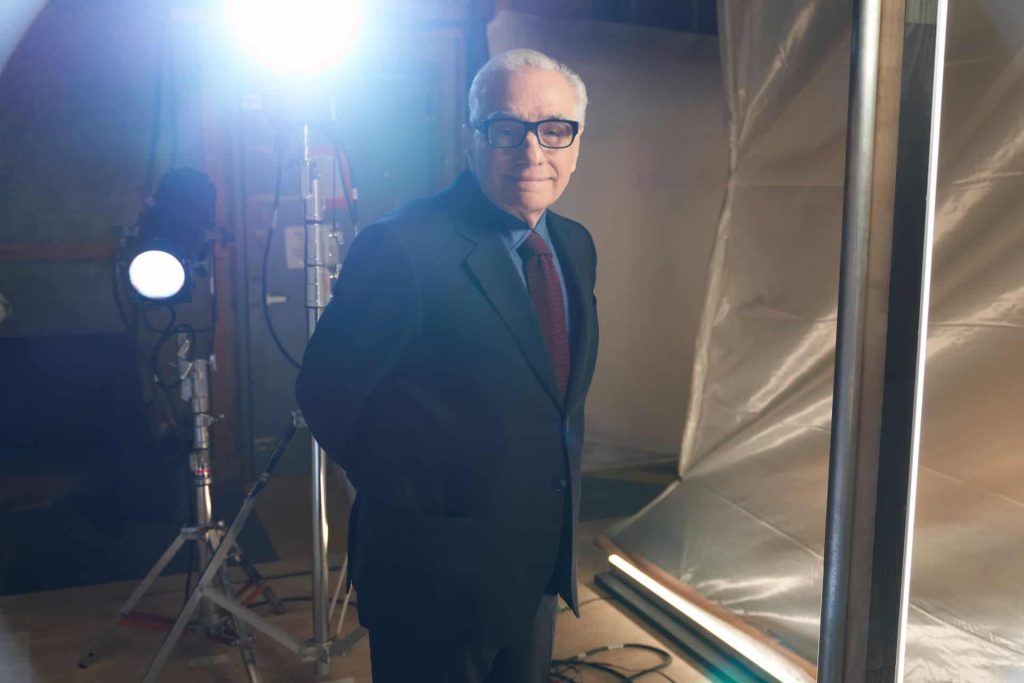 Mean Streets was, then, ablisteringly original calling card to the movie establishment announcing the raucous arrival a new cinematic generation. But it was Taxi Driver that put a gun to Hollywood's head and tensed a finger against the trigger. The plain fact is that after Taxi Driver American movies would never be the same again. We have screenwriter Paul Schrader's nervous breakdown to thank for this celluloid revolution. In an artistic sense Schrader and Scorsese were made for each other, though their personalities were poles apart.
'I wrote Travis Bickle so I wouldn't become Travis Bickle', Schrader later said. 'That screenplay wasn't written, it leapt out of me.' Shot mostly on the fly in the blistering Summer of 1975 Taxi Driver is probably both Martin Scorsese and Robert De Niro's greatest achievement. A nightmarish excursion into both an urban hell and the tortured psyche of a madman, its influences reverberate in film and broader culture to this day. The Scorsese/De Niro partnership would continue for a further 20 years, throwing off masterpieces with dizzying regularity.
Raging Bull (1980) charted the rise and catastrophic decline of boxing champ Jake LaMotta with De Niro establishing the fashion for extreme weight variation in pursuit of dramatic authenticity. The King Of Comedy (1982) took the white heat of Taxi Driver and twisted it into a black comedy, a satire on media culture while Goodfellas (1990) returned to the theme of organized crime, and showcased a trio of superb performances from Ray Liotta, Joe Pesci and De Niro.
In 1995's Casino De Niro's suits alone should have won awards and Sharon Stone gives a career best performance as his moll. Despite the cognoscenti recognising Martin Scorsese for the watershed auteur he clearly was, for decades it was a case of him versus Hollywood. A continuing insult given the form of an inexplicable absence of an Oscar for direction.
Despite helming nearly half a dozen of the key post-war American films, Scorsese continually went away empty handed from the Awards. Taxi Driver was K.O'd by Rocky in 1977, Raging Bull, inexplicably, lost out to Robert Redford's unmemorable Ordinary People in 1980. A decade later in 1990 Dances With Wolves waltzed off with the  statue leaving Goodfellas empty handed. His response was at first to ignore the slights and pursue his own idiosyncratic celluloid interests. The Last Temptation Of Christ (1988), a fearsomely intellectual account of the crucifixion was unlikely to make him many Hollywood friends while Kundun (1997), a treatment of the  early life of Tibet's exiled Dalai Lama similarly courted controversy and alienated the risk-averse Academy voters.
Won Oscar for Movie Departed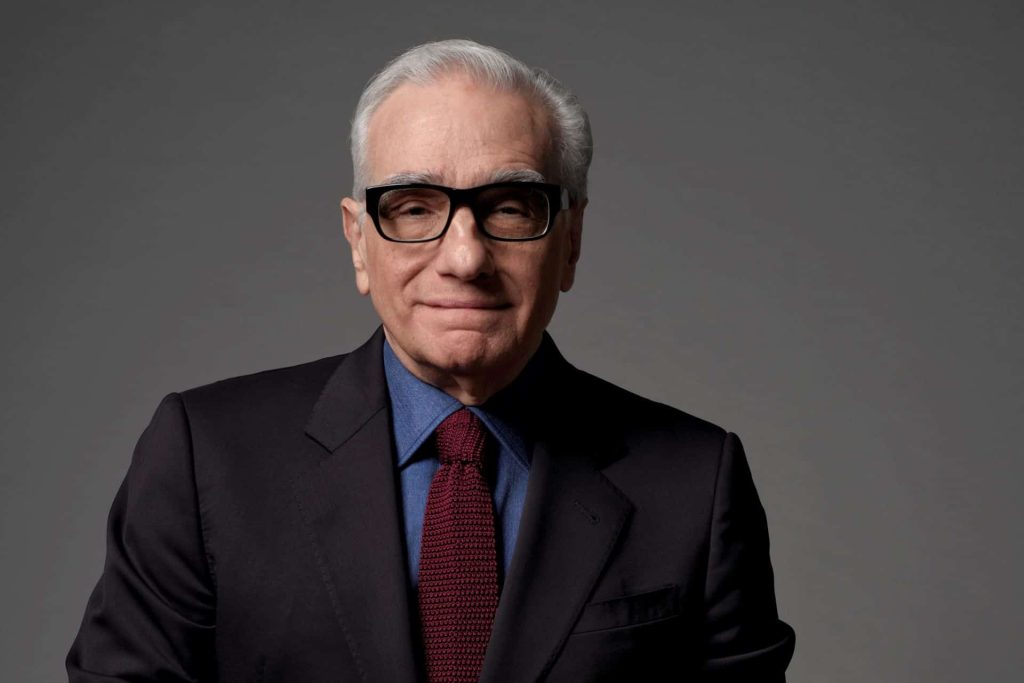 But at some point it seemed to get to him, and he launched an all out assault on Oscar. His weapons: epic scale and a bona fide star. Leonardo DiCaprio was a facile young actor whose fate as a floppy-haired matinee idol had been all but sealed by his appearance as doomed Jack Dawson in James Cameron's 1997 global blockbuster Titanic. In a sense Scorsese and DiCaprio helped each other with Scorsese lending DiCaprio a credibility he sorely needed while the youngster provided Scorsese with Academy-friendly star wattage. Martin Scorsese first casted him as gangleader Amsterdam Vallon in his slightly over-egged historical gangster epic Gangs of New York (2002), and then, in a full-frontal assault on The Academy's conservative, self-obsessed sensibilities with 2004's The Aviator. But it took the addition of Academy darling Jack Nicholson in The Departed (2006) to finally seal the deal.
It's more than half a century since Scorsese made those childhood pilgrimages to the movie theatres of Little Italy and  since he stared from his bedroom window at the life erupting outside. But thankfully he shows no signs of slowing down. This year's scabrous award-contender The Wolf Of Wall Street proved he still has the appetite to scandalise and shock, his tasteful Oscar-baiting period perhaps now behind him. 'I love movies', he once said. 'They're my whole life and that's it.' Almost half a century after he peered through that bedroom window at life erupting outside, it's our good luck that it's a passion – a passion for watching, for taking it all in – that he continues to share.

Photos Rolex/Mark Seliger