A track-only version of newest Ultimate Series model, designed from the outset with the full spectrum of road and track requirements in mind
The McLaren Senna GTR Concept produces more power and torque than the road-legal McLaren Senna, and achieves the quickest McLaren lap times outside Formula 1. The use of the GTR name highlights how significant this car is: the first-ever McLaren to use the GTR moniker was the F1 GTR that was victorious at the 1995 24 Hours of the Le Mans; and the second was the McLaren P1™ GTR, the track-only version of the first Ultimate Series. The McLaren Senna GTR will be the next instalment of this legendary lineage. Based around the same carbon fibre Monocage III structure as the McLaren Senna to ensure the core strength and rigidity needed for a top-flight track car, the McLaren Senna GTR will be similar in weight to the 1,198kg lightest dry total of its road-legal relation.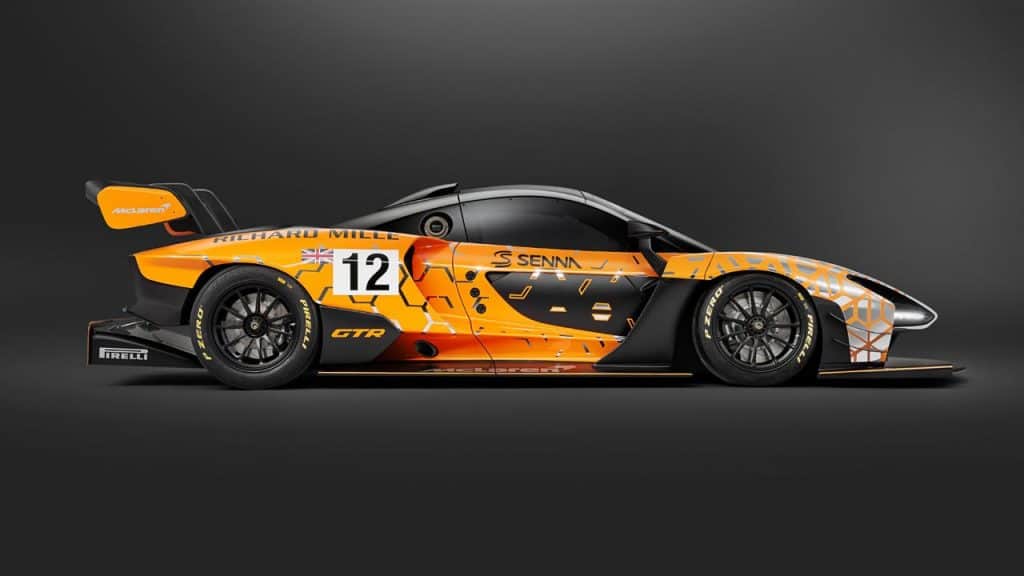 Exact technical details of the McLaren Senna GTR will be confirmed later in 2018, but it will be the most extreme McLaren ever. The front splitter of the McLaren Senna GTR Concept is considerably larger than the road-car equivalent and improves front aerodynamic performance in conjunction with the active front aero blades. The car have a wider track – and enlarged front and rear fenders accommodate this modification – while the outer skin of the doors are 'pushed in' as far as possible towards the centre of the car to better channel airflow. The rear clamshell of the McLaren Senna GTR Concept is the lowest of any McLaren and aids aerodynamic performance and cooling. Prominent 'Gurney flaps', ahead of a succession of stepped louvres, direct air away from the rear deck, and the resulting area of low pressure draws hot air out from the high-temperature radiators and engine bay.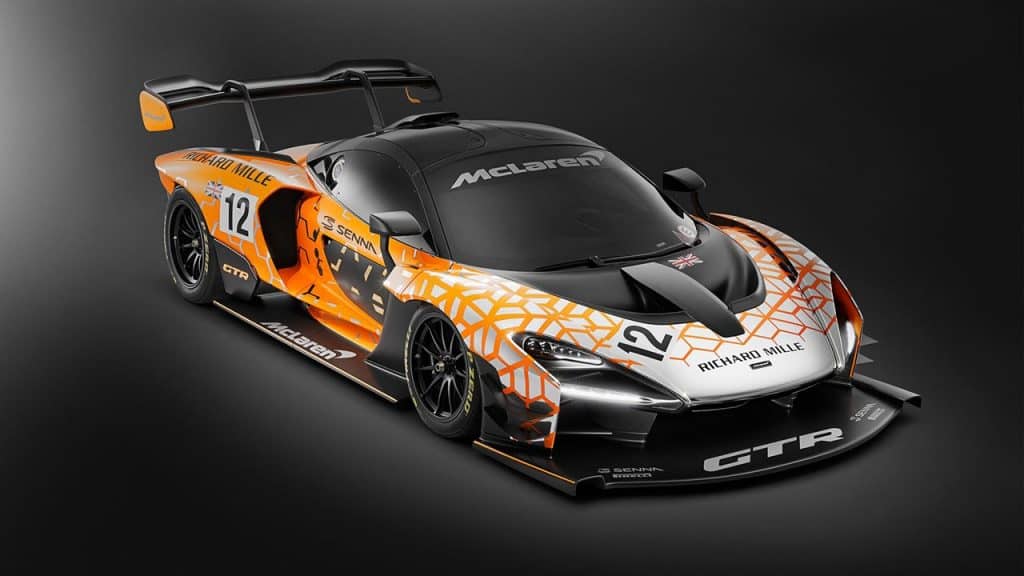 The louvres ensure the airflow does not impact on the efficiency of the rear wing. The McLaren Senna GTR shares its 4.0-litre twin-turbocharged V8 engine with the road-legal McLaren Senna, but track-only modifications have led to more power and greater torque than the 800PS and 800Nm developed in the road car. Horsepower will increase to at least 825PS and, as such, the car will be faster than the road model in a straight line. Freed from the need to comply with restrictive road legislation and unbound from the limitations of motorsport regulations, the McLaren Senna GTR Concept features a significantly enhanced rear diffuser. The complete aerodynamic package creates something truly remarkable: up to 1,000kg of downforce, 200kg more than the road car.
Photos by McLaren Automotive