With the 'Mini-Ilumen' tender, Dominator Yachts is launching the next bold and innovative series in the marine industry. The all-new tender comes with the distinctive and appreciated Ilumen features in a mini-format, a unique day cruiser for Island hopping, a sexy tender for the existing yacht or a luxury shuttle for Resorts and Marinas.
Mini-Ilumen is the perfect luxury gift for the upcoming festive season, to be delivered right in time for summer 2021.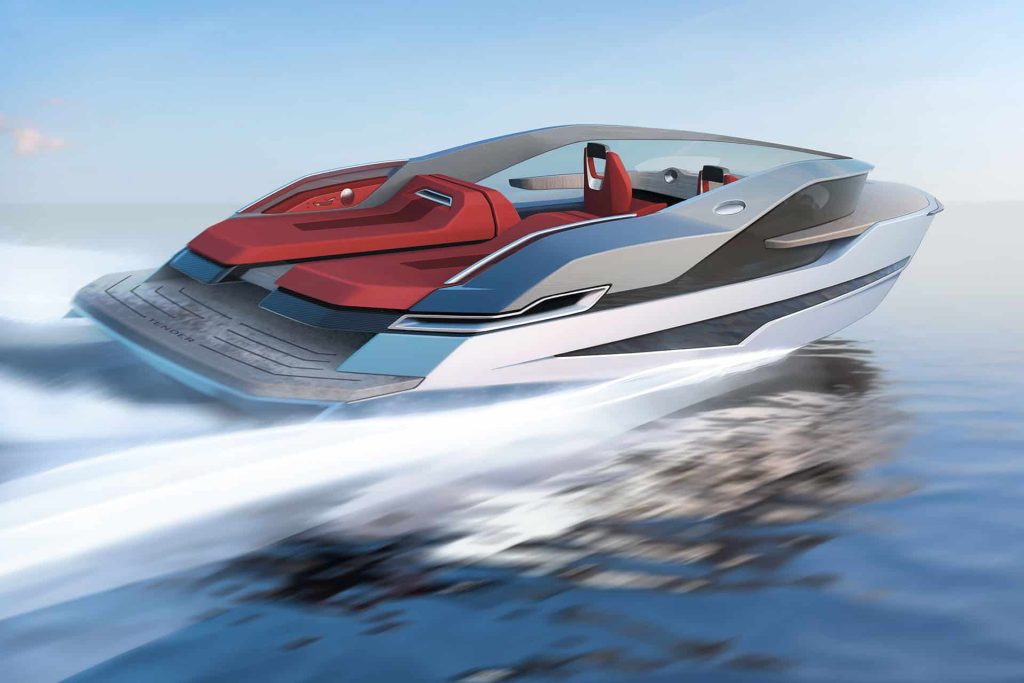 The Ilumen tender series concept is composed of different sizes ranging from 6M length to serve different scenarios from tenders in bigger yachts, up to chase boats, luxury shuttles and day cruisers. The tender series will also be an entry-level product into the world of the bespoke Dominator Ilumen philosophy to non- or soon-to-be yacht owners.
True to the Ilumen philosophy, the Ilumen tender series will be built of a high-tech composite construction with a megayacht insulation plan to ensure an enhanced level of comfort, both in thermal and acoustic insulation. The sandwich GRP system allows 30% more acoustic and thermal insulation and less weight compared to the traditional construction methods offered on the market.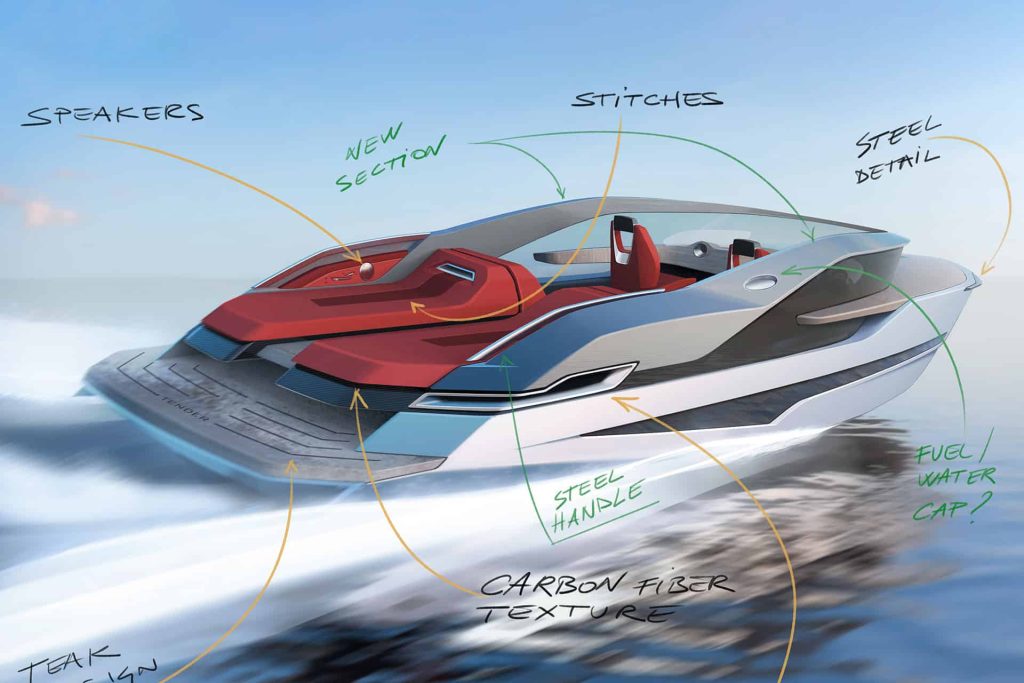 Additionally, every owner can dive into the Ilumen's bespoke philosophy: with the possibility of full customization every owner will get his or her unique tender built around the very own personality, wishes and requirements. Depending on the size of the tender, the engines are 2x Volvo Penta V8-300CDPS (petrol) or 2x Volvo Penta D4-300DPS (diesel) both with sterndrive Aquamatic propulsion. Even the smallest size of the Ilumen tender series will be equipped with a Seakeeper, which is very uncommon and special.
There is an option for a hybrid propulsion system, which will allow the owner to enter national parks and wildlife, conservation areas with a completely silent electrical engine. For everyone who always wanted to take a first step towards a high-quality, fully customized and not off-the-rack day cruiser or ultra-luxurious tender, the new Dominator Mini-Ilumen Tender is the perfect opportunity.
At the same time, the professional and experienced mentality of the Austro-Italian Builder guarantees a well-guided approach through the journey of building a custom boat. This unique, sleek and sexy day cruiser is created for everyone who wants to reach his yacht or destination of choice in true style.
Photos Dominator