Modern Atlante Mistral 41 Design
First in a six yacht series of semi-custom Superyacht designs, the Atlante Mistral 41 is designed for a modern and dynamic yachting lifestyle that is both informal and elegant and where interaction with the sea is paramount.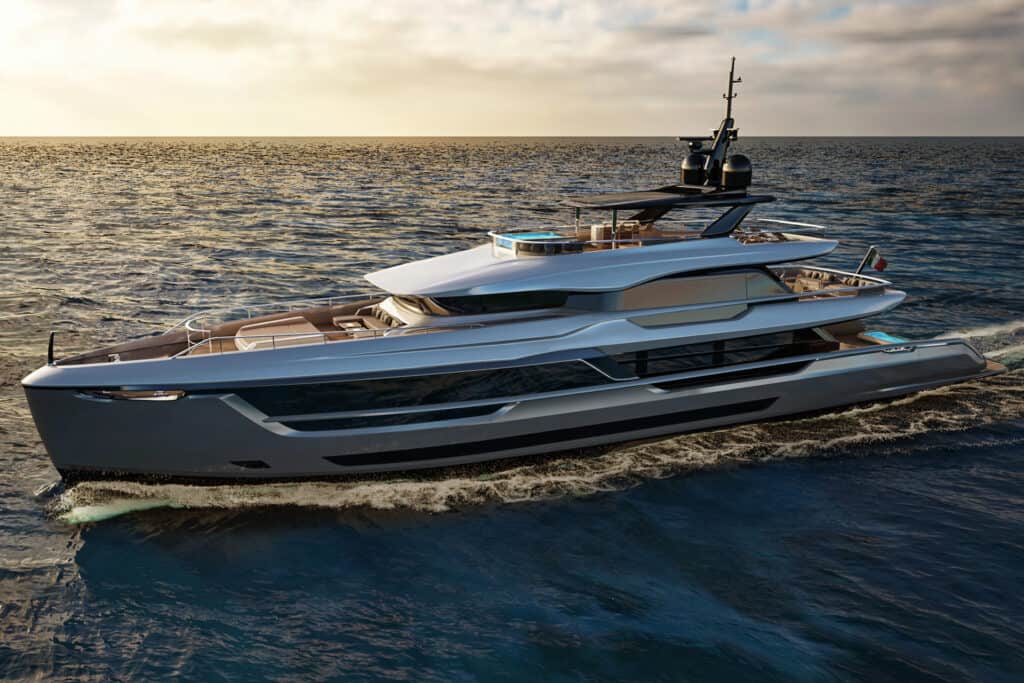 The Atlante Yachts Series are designed by award winning Italian Yacht Design firm VYD, announcing the launch of a new line devoted to both style and versatile function. Hull number #1 is currently under construction at builder Mengi Yay Yachts where several VYD designed yachts are currently under construction including two 47 Metre Virtus series displacement yachts and other custom projects, while Hull #2 features full aluminium construction and is available for 2023 delivery.
Fast, illuminated and spacious the Mistral Series onboard environment creates a new experience of life on the water. Spacious contemporary interior spaces include a fitness area on the main deck and a spectacular salon and dining area where interior and exterior spaces flow naturally into one another.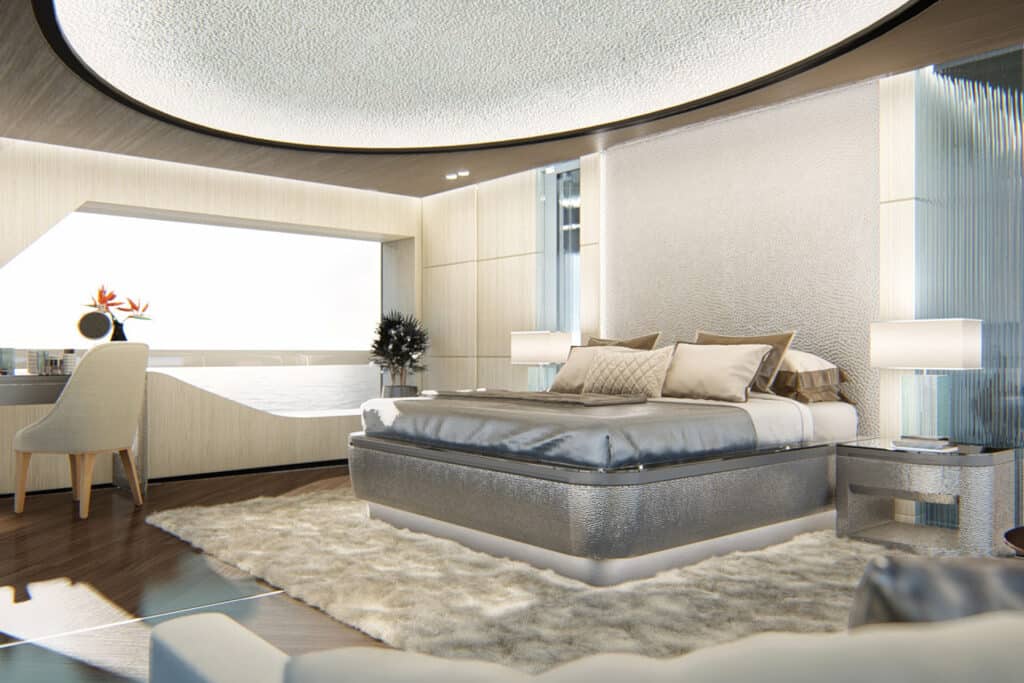 The lower deck beach club, features an infinity pool and fold-down balcony terraces which create spaces for relaxing and entertaining. Two cabin layouts are proposed : a conventional 5-cabin version with the owner's cabin is located on the main deck and 4 guest staterooms below deck and a Penthouse version with the owners stateroom taking over the sky lounge.
The Mistral 41 features innovative midships and second rear garage storage solutions to ensure that a maximum of tenders and toys may be stored and deployed with a minimum of disruption to deck areas. This ensures that a full host of water vehicles and water sports equipment may be carried to far off destinations with safer loading and offloading operations without interfering with full use of deck space.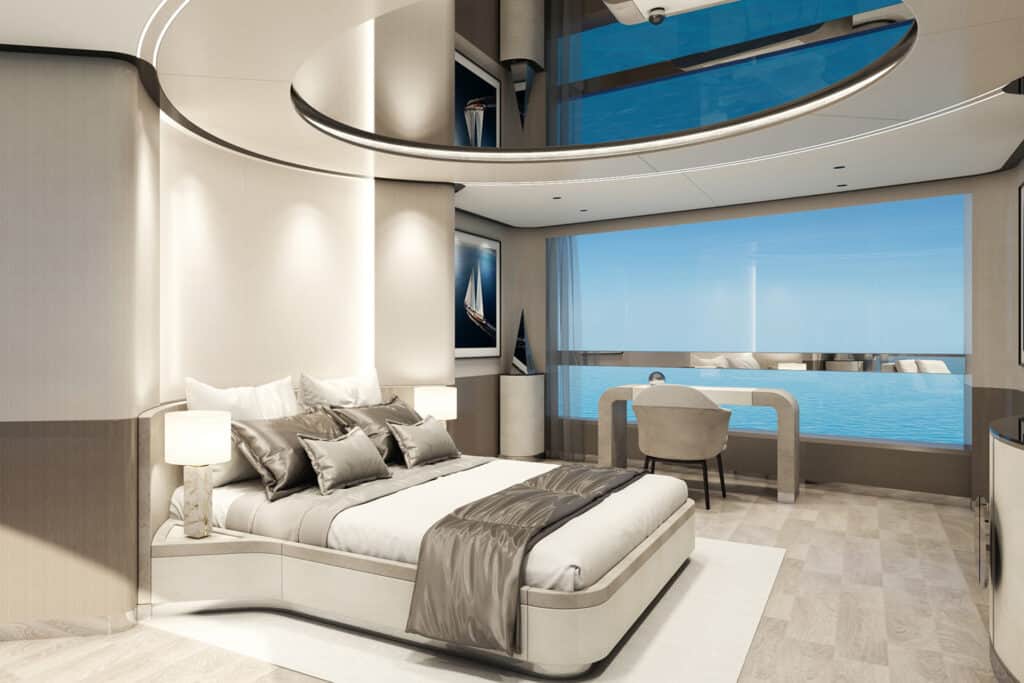 With a fast displacement hull form able to cruise at 15 knots and with a maximum speed of 20 knots this a yacht to experience life at sea and to excite your senses. The shallow draft aluminium hull of 2.15m allows access to island cruising areas inaccessible to many similar yachts of her size.
However, the Mistral 41 is no frivolous party boat: serious ocean going characteristics and an economic fuel range of more than 5,000 nautical miles underpin the choice of fully aluminium and steel and aluminium construction. The Mistral 41 is also available in steel hulled and hybrid power configurations.
Photos Atlante Yachts