The third hull of the successful Baglietto displacement traditional line is destined for a South American shipowner and she is currently under construction at the shipyard in La Spezia
Sobriety, calmness and elegance best define the interior of MY Lion yacht curated by the Baglietto Interior Design Team, while Leonardo Santi was nominated by the Buyer to help him with the definitions of interior decorations and loose furniture. Natural and warm colors of bronze and ocher compliment the soft shades of brown that personalize the rooms, which are characterized by the use of few, but precious materials, aimed at creating an ever-unique contrasting harmony.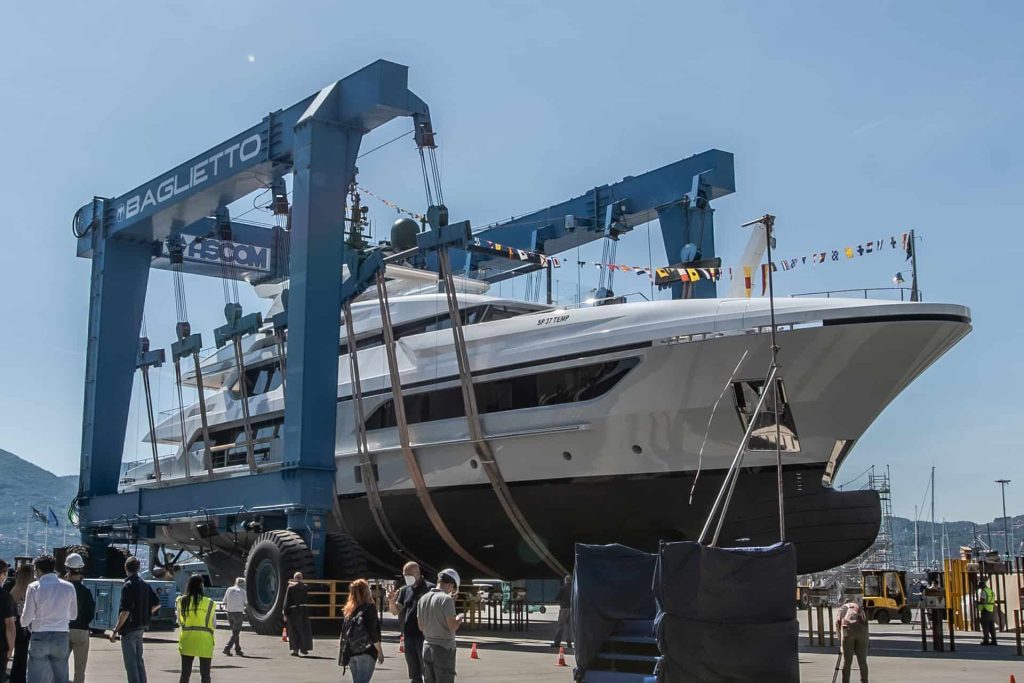 Accents in glossy dark wood against the neutral oak background of walls and floors cut out furnishing elements, consoles, and wardrobes, embellished with bronzed inserts, which together with soft shapes and radiated walls create a uniform and welcoming living space. MY Lion has a steel hull and aluminum superstructure.
Baglietto MY Lion offers incredible volumes and outside areas that are both exquisite and unique – including a vast 140-square-meter sun deck
The stern has a fantastic pool with tanning beds. Still, those looking for soothing shadows can unwind by the roll-bar and lunch area, which has a coffee-bar, barbecue grill, and refrigerator, and is directly connected to the galley thanks to a dumb waiter. A wide sun-bathing area is located forward to this deck. The rounded shape of this deck offers a 360-degree view that is enhanced by glass bulwarks. As per the Owner's request, a crystal lift connects the decks, including the sun deck.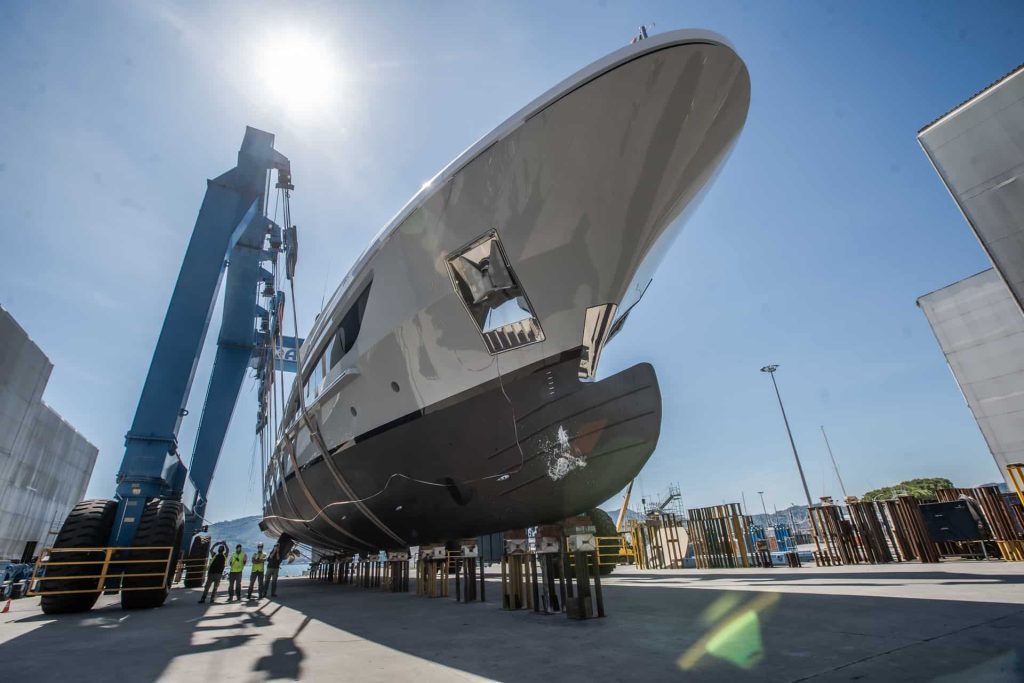 Compared to her two sisterships, Andiamo and Silver Fox, this model has a different layout for the upper deck, which offers more space to the sky lounge and extends to the outside thanks to a semi-circular window. This layout creates a winter garden that houses a comfortable dining table for 12 guests. The large, full-height windows with no obstructions both on this deck and the main deck allow natural light to enter and provide a direct connection to the sea.
The exterior bears the sign of Francesco Paszkowski Design and presents stylistic and functional improvements
Another exciting feature is the lower deck's layout, which includes two large double cabins that can be transformed into four double cabins thanks to a sliding partition wall. This feature was explicitly requested by the Owner, who now has three real master suites. Finally, the aft 46-square-meter beach area includes a relaxation space and a spa with fully equipped gym. The tenders and two jet skis are found at the bow. The motorization with MTU 12V2000M72 allows to cruise at a maximum speed of 15 knots and 11 knots of cruising speed.
Photos Baglietto