Enthusiastic mountain bikers have opened up the door to wild nature for Central Dalmatia visitors interested in exploring out-of-reach hidden paths and tracks the green way – by bike
Tourist agency TRAIL9A provides experienced mountain bikers or adrenalin thirsty adventurers with a privileged opportunity to discover the landscape of forgotten farmers' trails, offering breath-taking views, natural beauty and cultural heritage of the old town Šibenik and Central Dalmatia inland. Create a memorable experience as you dare to step off the beaten-track, away from the regular tourist routes swarming with people, follow the green vibe, experience nature and get a genuine feeling of the small local communities.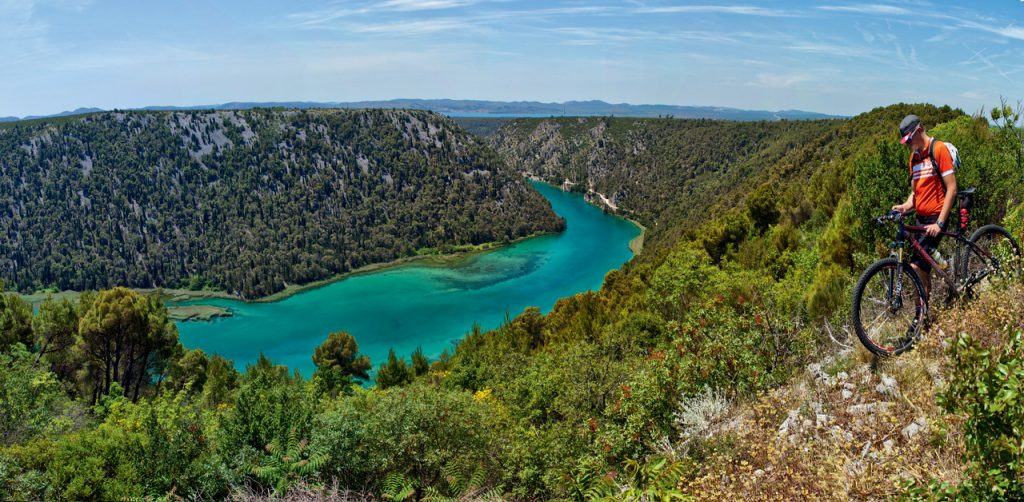 Take a ride down the ancient paths dating back to the 13th Century, leading towards the largest and most preserved medieval fortress Ključica overlooking the canyon of the river Čikola; the river-bed might be dry due to supplying the city of Drniš with water. Be the daredevil and enjoy a completely different adventure. Have the audacity and take a ride down the varying landscape, covered with pits, hills and rocks and feel the power of the strong Dinara-Mountain wind coming from the highest peak in Croatia.
Fresh brisk air combined with 1,075 flora and endemic fauna species are bound to leave you breathless. Must-see attractions are the Krka National Park with its stunning waterfalls and Lake Visovačko, then just off Skradin the wild and unapproachable river Guduča flows into Lake Prokljan, Croatia's second largest lake. Stay green, be consistent, experience a breakthrough and conquer yourself as you ride all the way to St. Jacob's cathedral inscribed under the UNESCO World Cultural Heritage List; then fill your soul with a bella vista over the town of Šibenik and its four fortresses.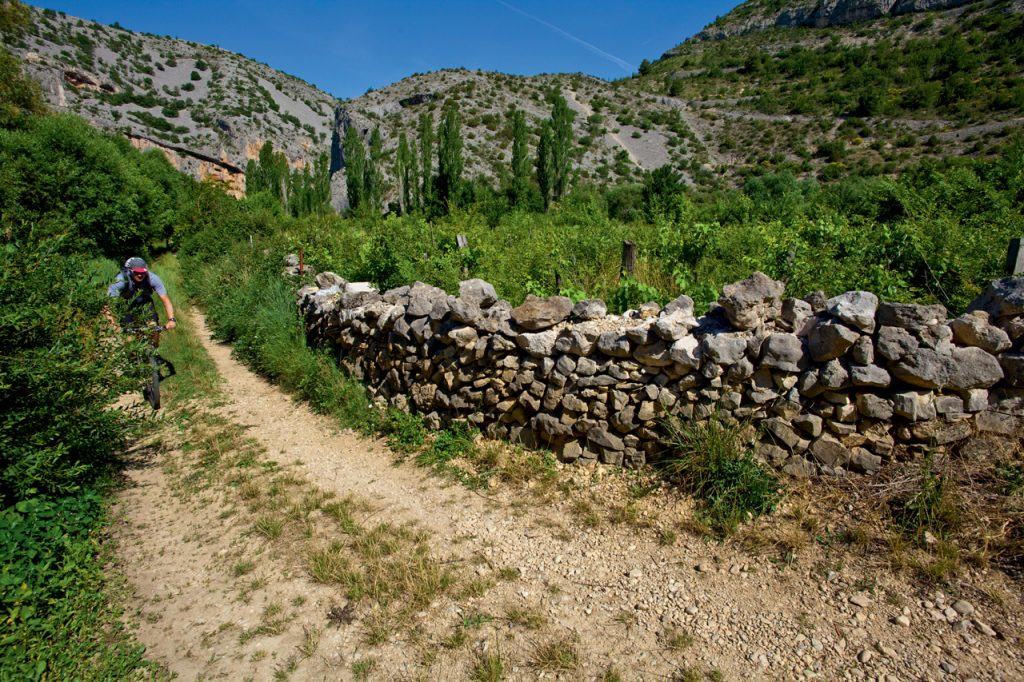 Be spirited and determined to follow your highly qualified HBS guides offering premium skills in a genuine natural setting. As icing on the cake, indulge your taste buds with local gastronomy and luxury accommodation including private barbeque and pool. This all-inclusive vacation will make your dreams come true – a superb bike ride.