New Quatix 5 designed by Invictus and Garmin
Looking for a different Christmas present? Invictus Yacht and Garmin Marine, leading industries in the international nautical world, have created a special version of the quatix 5, the next – generation smartwatch with a built-in GPS and numerous functions for fishing and pleasure boating. The Invictus Yacht quatix 5 comes with twin wristbands: in leather with contrasting stitches to emphasize the characteristic craftsmanship of the yard, or a classic silicon strap, easily interchangeable depending on how the watch will be worn or upon the day's styling needs.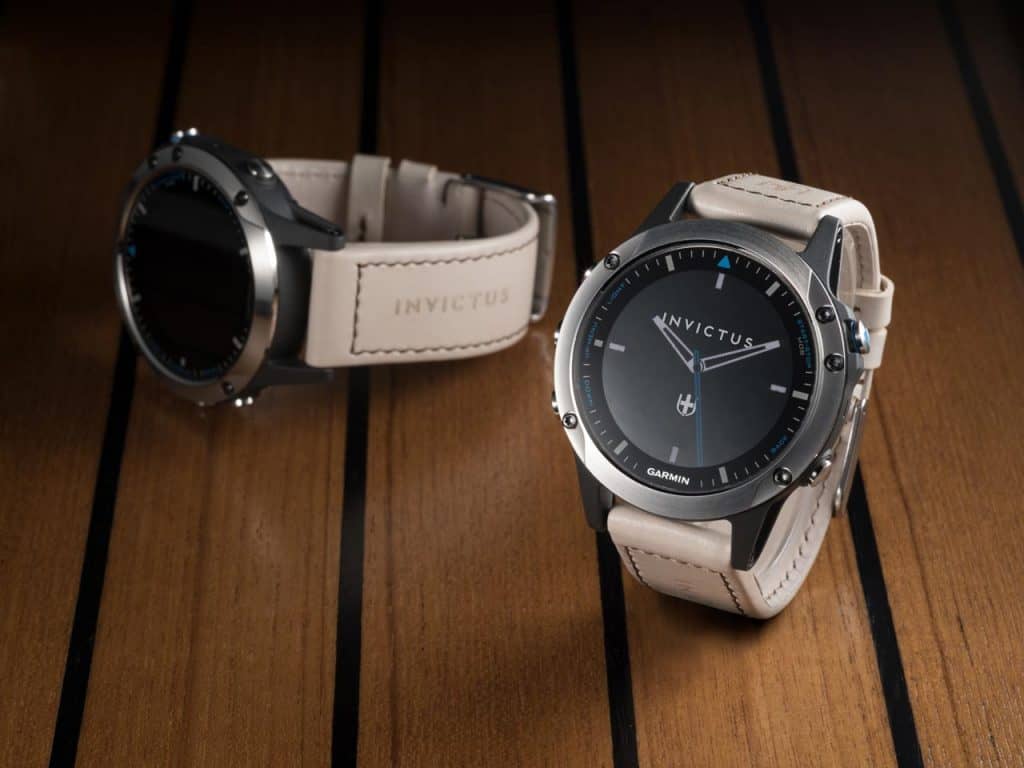 With a 47mm diameter case and a 1.2" display, the quantix 5 is elegant and compact, a combination of sport and casual styling that's perfect to wear both aboard and in the office. The quatix 5 is also a smartwatch: the LiveTrack function, Smart Notifications and Connect IQTM let you personalize the watch face, data fields, widgets and other activities. It also comes complete with Garmin ElevateTM software to measure your pulse rate, an important piece of data for your daily 24/7 physical activity, and the innovative QuickFitTM technology to rapidly release the wristband.