Neno Mikulić – Figuration riddled with humour
Painter and sculptor Neno Mikulić skilfully shapes his ideas in wood, turning them into amazing art
Academy-trained painter Neno Mikulić has devoted his creativity to sculptures and paintings, insisting on figuration and developing recognizable chubby characters with strong love motifs, animalistic worlds and scenes inspired by Dalmatia. His work can be seen among the holdings of the Modern Gallery in Zagreb, at the Šibenik Gallery of St. Krševan, as well as in private collections worldwide. We were curious as to how a former soldier became an artist.
'Until I was 34, I was a professional soldier and art was just an unfulfilled dream. As soon as I found out that there was a new Academy of Arts in Split, I left the army and completely changed my life. I graduated with Professor Gorki Žuvela's class 2002. So I am really a very young artist'.
How could we describe your art work?
I would divide my work into landscapes and seascapes in sculptures and paintings. In the past few years I have been mostly focused on figurative painting; there is some expressiveness but I would not call it expressionism, just as there are hints of naivety but this doesn't make me a naïve painter. Relief is always present in my paintings so I found a way to incorporate sculpting elements. It is interesting how I graduated from the Academy in painting and sculpting couldn't have been further from my mind – it all started much later. It began spontaneously. While I was painting, I liked the relief in the picture and I was fascinated by the bas reliefs by Ljubo Ivančić. So the paint in my paintings too began to swell and thicken, then I started applying pieces of wood and covering them with paint – and this relief in the end became omnipresent.
How and from what do you make your sculptures?
I make my sculptures out of multiple parts, mostly wood and sometimes I add details in other materials, for example, I use glass for eyes, car brakes for tails etc. Before this phase, I used to combine many materials, but now I only use other materials if necessary. I often collect discarded wood, and it is very important that the wood is well dried so the sculptures do not break and last a long time.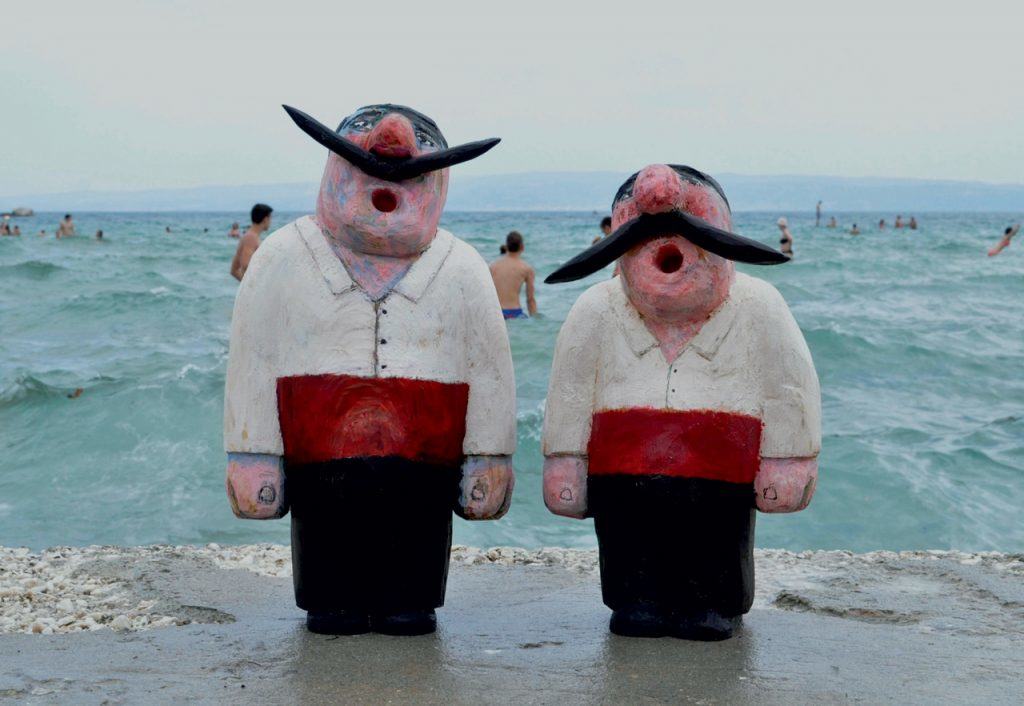 Does each sculpture you make have a story?
I sometimes have an idea I take to my studio. Other times ideas come to me suddenly. For instance, when I look through a pile of wood for a piece for my next sculpture, I come across a neat branch for something else and then I follow in this new direction.
We can notice a lot of ethnic motifs. What do they mean to you?
I do use some ethno motifs, perhaps not enough. But I am thinking of including more folk costumes and making ethno sculptures. I made quite a few old women, nuns, traditional acapella singers and once I made a woman from Pag Island. On my painting entitled 'I love you' the woman is contemporary but wearing an ethno-inspired dress, with the print of a traditional inland handbag. Looking for ideas in our heritage is splendid.
You mentioned two major determinants of your work – sea and land.
They are equally represented in my work. When I have made two seascapes, I want to make two landscapes. I am constantly jumping from one theme to another, which is good and I always do five to six pieces simultaneously. After hours of working on a sculpture, I get tired so I move on to the next one with new inspiration, leaving the first one to rest for a while.
You are very successful in volume highlighting.
My characters are mostly chubby, ladies are plump and every now and then you see a slim character. This is very appealing and a good topic. This shape gives them liveliness and curved lines are pleasing on the eye and relaxing to watch. While in reality we all wish for the ideal beauty and try to lose weight, in paintings and sculptures this chubbiness is attractive and classic beauty is boring. A good example is the portrait Fat Sue by Luciano Freud, which was the most expensive piece he sold in his life. It was purchased by Roman Abramovič: Ms Sue became famous and Freud captured her in all her (im)perfection.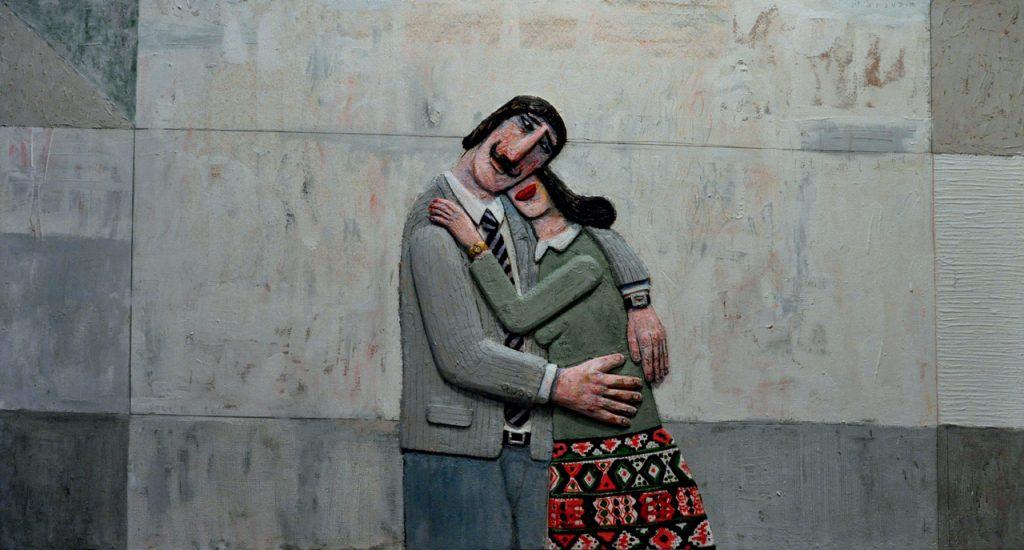 Which artists do you admire the most?
I am most fascinated by Pablo Picasso, then Luciano Freud, Francis Bacon, Robert Rauschenberg, Georg Baselitz and many others. I have to mention Stephan Balkenhol who I admire in wood sculpting. Part of my opus is often linked to Vasko Lipovac, whom I love and his influence is impossible to miss.
You did caricature too.
I have done newspaper caricature and short comics since my youth; while I was studying art, I worked for four newspapers at the same time. Now I neither have the time nor the desire to do this. Caricature is expendable and what I do now is lasting and much more rewarding. It fills me with joy to know that I am leaving something behind which will last long after I am gone.
What are you working on these days?
I have been working on just three sculptures for the past month. I was working very intensely, but I got stuck and am now annoyed for being so slow. I know I can make a sculpture simpler, but it is like I am drawn to complex solutions. The same is with painting, where I am magnetically attracted to torture with reliefs. However, if a lot of energy is invested into your work, people can sense it. I am at the moment exploring the feeling of butterflies in the stomach.
Can we expect another exhibition soon?
So far I have had around thirty solo exhibitions and from the 16th to 31st May there is an exhibition of my sculptures and paintings in the Old City Hall in Split. This summer I wish to show some of my work at the Martinis Marchi castle on the Island of Šolta. Another plan I have is to build an installation of six to seven seagull sculptures by mid August at Bačvice beach. I am also in contact with an American curator and we are negotiating a solo exhibition in Florida. I work a lot, it makes me very happy and I believe this is the only way to achieve great things.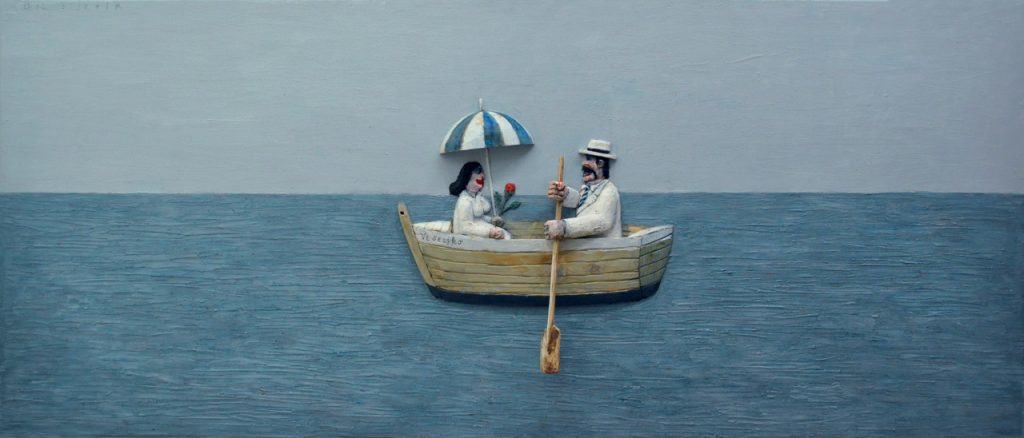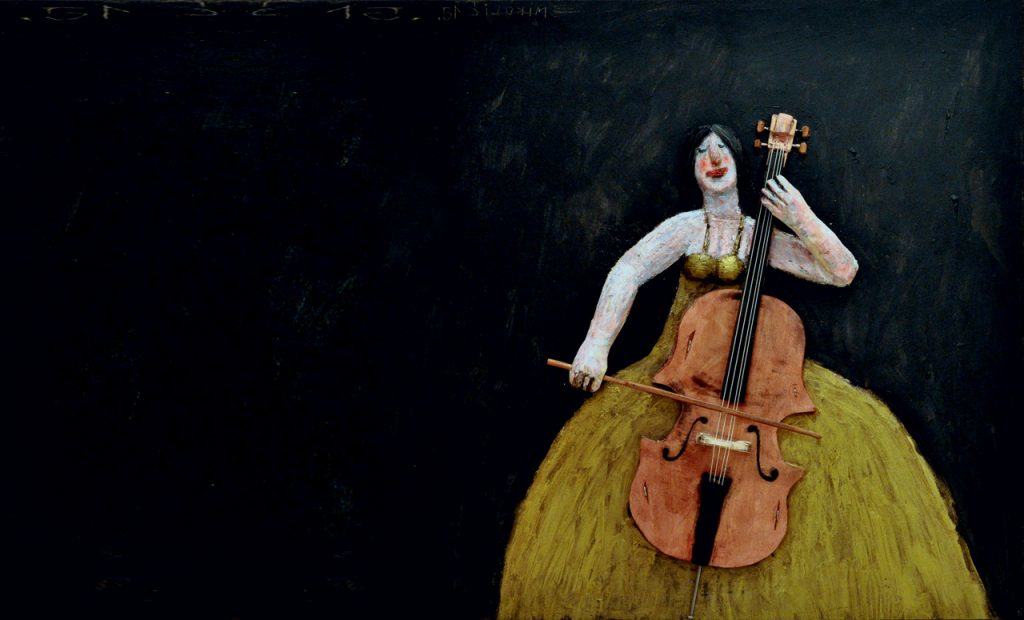 Save