The construction of the new model marks the debut of Columbus Yachts in the megayacht segment. Built with a new approach to construction processes, the unit will be delivered to her owner in 2019. The yacht features classic yet contemporary lines, developed on six decks, and will be the first unit in a range that will grow on larger sizes. She is a full-displacement megayacht, 79.50 metre long and 13.00 m wide, with steel hull and aluminium superstructure. The construction process required great organizational skills and coordination between the two production sites of Naples and Ancona.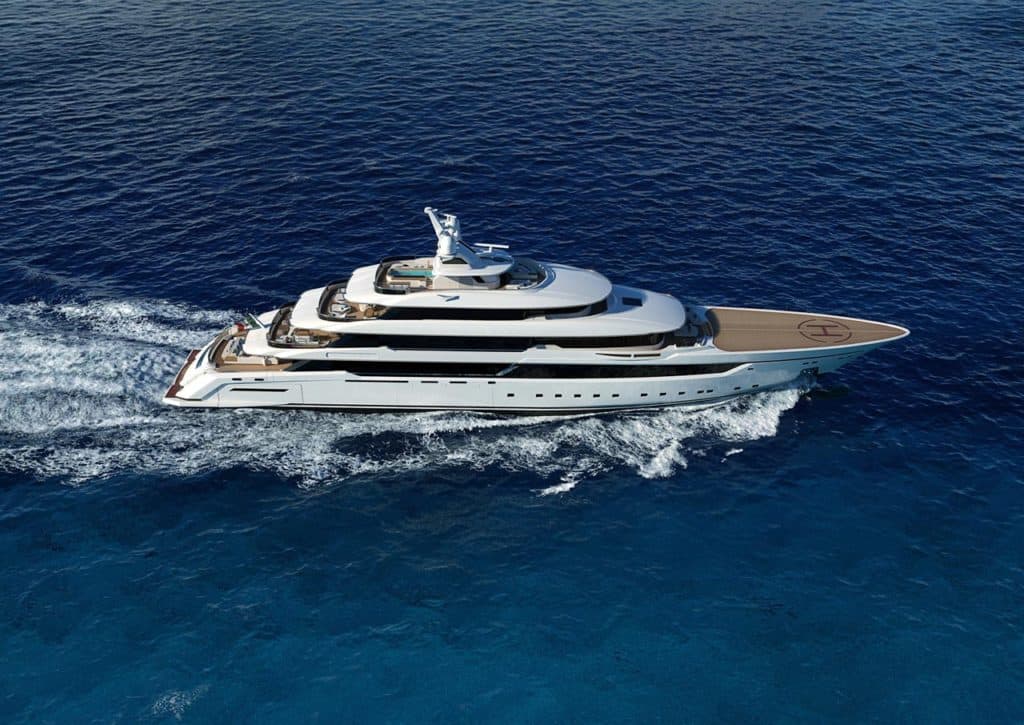 'Over 50 years of experience in building and refitting large ships' – states Giuseppe Palumbo, CEO of Columbus Yachts – 'allow us to enter the megayacht segment with full confidence in the results we can achieve, thanks to the skills we have acquired during this long journey, and to the excellence of our Company, which we are proud of.'
The lines are characterised by great formal balance of almost Renaissance inspiration and an understated sense of elegance, giving the Columbus 80m the harmony of a yacht that harks back to the celebrated 'ocean liners' of the 1950s and 60s, while promising to keep up with the times, even in the years to come. The interior is focused on an extremely contemporary style, the tones are neutral and unobtrusive, the decorative elements have simple and clean lines.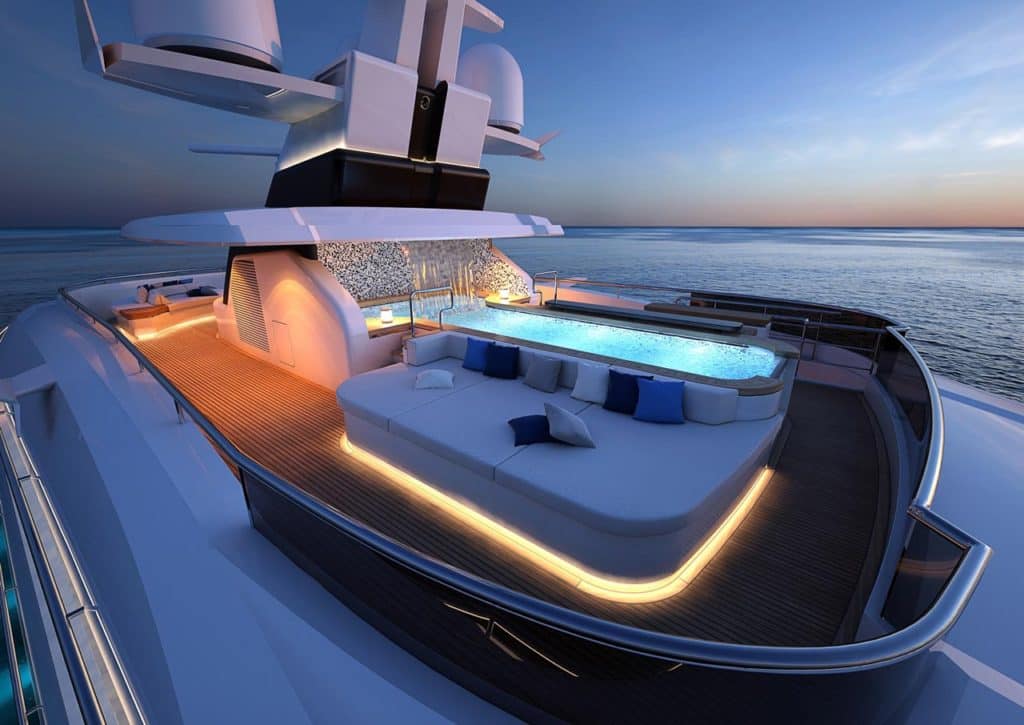 The entire level on the upper deck is dedicated to the owner. The suite itself consists of a big double bedroom area with the bed arranged in the bow and a fantastic 180-degree panoramic view, an area furnished as a private studio, and a third area for any guests. Six big double suites provide guest accommodation in the forward section of the main deck, while a seventh cabin on the lower deck can be used as a 'wildcard' for last minute guests. Columbus 80m megayacht is powered by two 2240 KW (3044 HP) engines with shaft transmissions, installed in the mid section of the lower deck. The engine compartment also houses the three 300KW generators and the 125 KW auxiliary one. A dedicated technical room, acoustically and thermally insulated, hosts all the systems which are not directly related to propulsion: air conditioning pumps, hydraulic systems, desalinators.
Photos Columbus
No tags for this post.