CRN unveiled the design concept for the new M/Y 142, a fully personalised, handcrafted yacht under construction at its Ancona yard
CRN M/Y 142 is the fruit of CRN's partnership with yacht design studio Omega Architects, for her exterior profile, and architects Massari Design, who are shaping the spaces inside. At 52 metres in length, 9 metres in the beam and with a gross tonnage of 499, the new bespoke yacht spans 4 decks and accommodates up to 10 guests in the comfort of the main-deck owner suite and 4 VIP cabins below.


The all-aluminium CRN M/Y 142 blends the finest Italian artisanal tradition with a design and build quality that embraces the owner's vision and specifications.
The result is a tailor-made superyacht with taut, svelte exterior lines, a near-vertical bow and a sporty, dynamic personality
The expanse of full-height tinted glazing on the main and upper decks forms a visual continuum to complement the elegant exterior architecture. So the owners can enjoy breathtaking panoramas in the utmost on-board privacy. Even the wheelhouse has 3 generous windows that set off the external lines in an unbroken spatial and visual whole.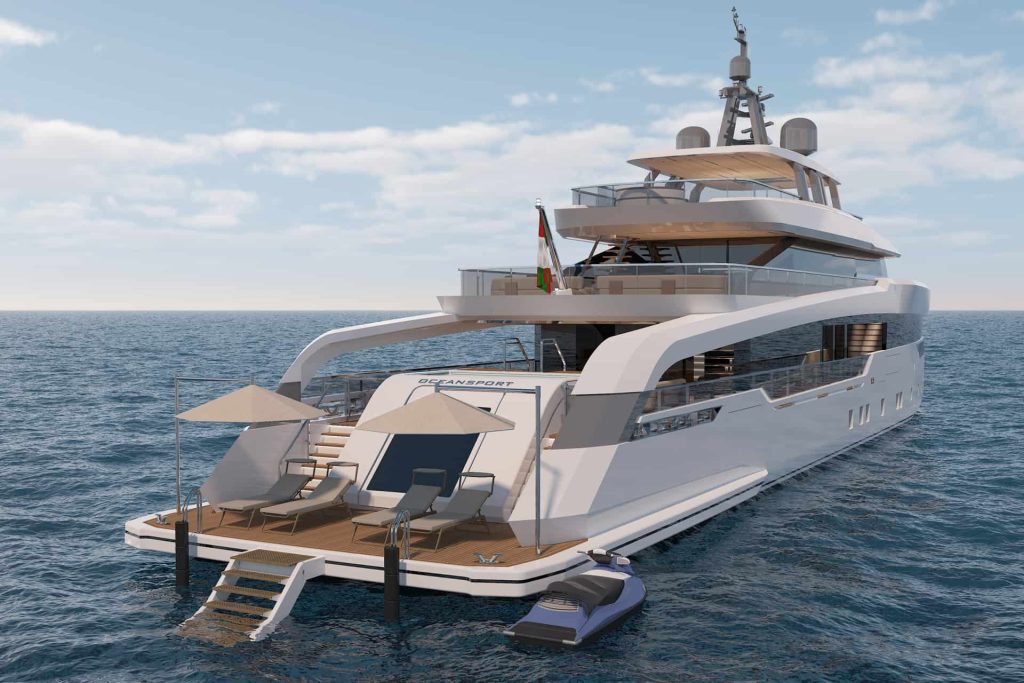 On the main aft deck, yacht designer Frank Laupman's signature arches protect the deck and frame the views from the side and stern for guests seated in consummate comfort. A hallmark of this vessel is her large, sumptuous open-air spaces. Inside and outside merge into one in a striking interplay between the outdoor areas and the ample, luminous interiors, for a peerless cruising experience. The warm, welcoming interiors offer a linear simplicity and crispness of form. They reflect an advanced contemporary-living concept with a distinctive air of refinement and a strong sense of space.
CRN shipyard is currently building another 3 bespoke yachts: the 62-metre CRN M/Y 138, the 72-metre CRN M/Y 139, and the 60-metre CRN M/Y 141.
Photos CRN