The YYachts success story began with the Y8. After 'Cool Breeze', the first YYacht ever, and further individual Y8 follow-up orders, YYachts now developed a modified 80 feet platform for a Swiss customer
For the new Y8, the YYachts design and development team based in Palma de Mallorca cooperated with Surge Projects. The Mallorcan design studio around Javier Jaudenes has a 'knack' for a timelessly elegant design, but also has great experience in designing fast yachts. Surge designs have won many trophies, and the studio has developed such interesting yachts as 'Win Win' or the Café Racer. YYachts CEO Dirk Zademack said: 'Javier Jaudenes is an excellent fit for YYachts with his previous projects; he is a great addition to Bill Tripp. We build fast boats that are both safe and easy to handle. That they also display outstanding design is a given.'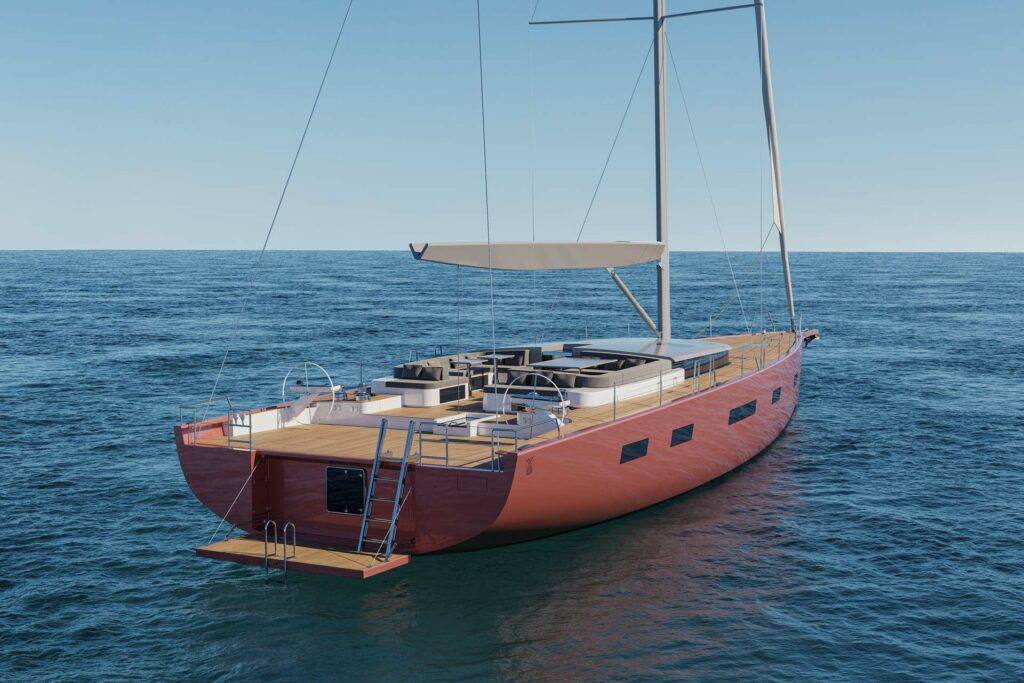 In contrast to the previous Y8, the new model has a wider stern, so in combination with the mast set further back, Javier Jaudenes predicts high speed potential for his design: 'The Jib will provide a lot of speed. A lot of R&D results from previous projects have gone into the Y8. It is an essence of our experience and will be fast, but at the same time very safe under any conditions. The fact that YYachts builds from carbon naturally suits our philosophy.' Jaudenes: 'The new Y8 is a lot of fun. I would describe her as a good-mood yacht.'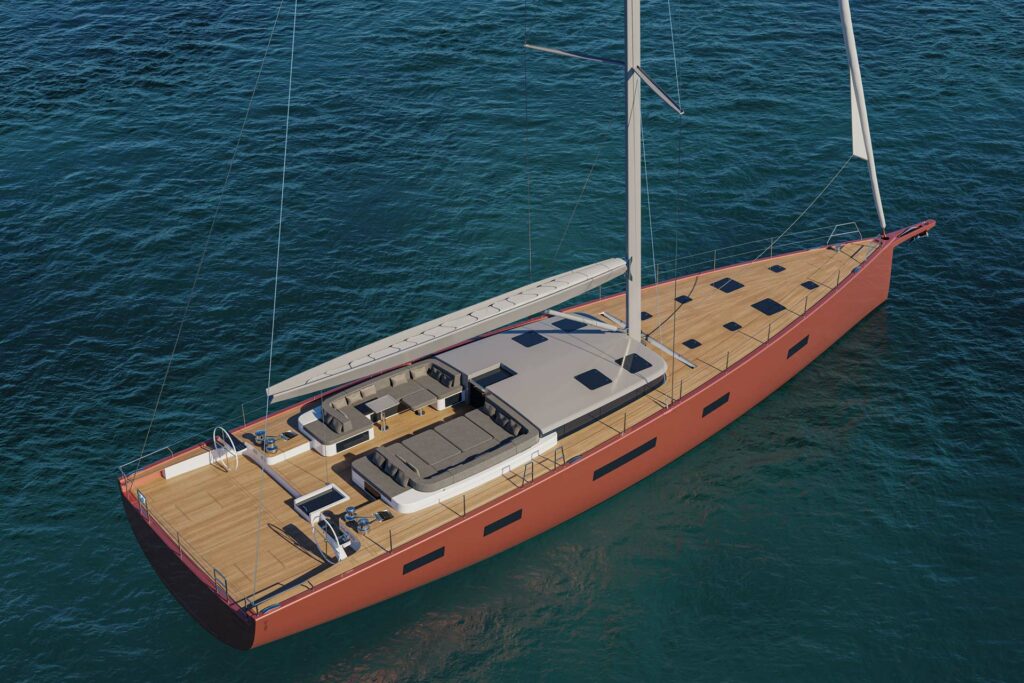 Of course, the new Y8 also offers YYachts' usual innovative standard – such as the transverse garage in the stern, the self-tacking jib, the separate crew access in the cockpit or the flat deckhouse, whose optimally placed windows prevent the yacht from heating up too much.
Incidentally, the interior volume of the yacht is 20 percent larger than that of its predecessor. This results in many different layout options: The owner's suite including a separate saloon can be located either in the bow or in the stern with direct access to the cockpit, the galley can be installed open or closed, and three or four cabins can be fitted. By moving the engine room below the saloon floor, the yacht gets a lower centre of gravity and thus a better balance, which results in additional speed.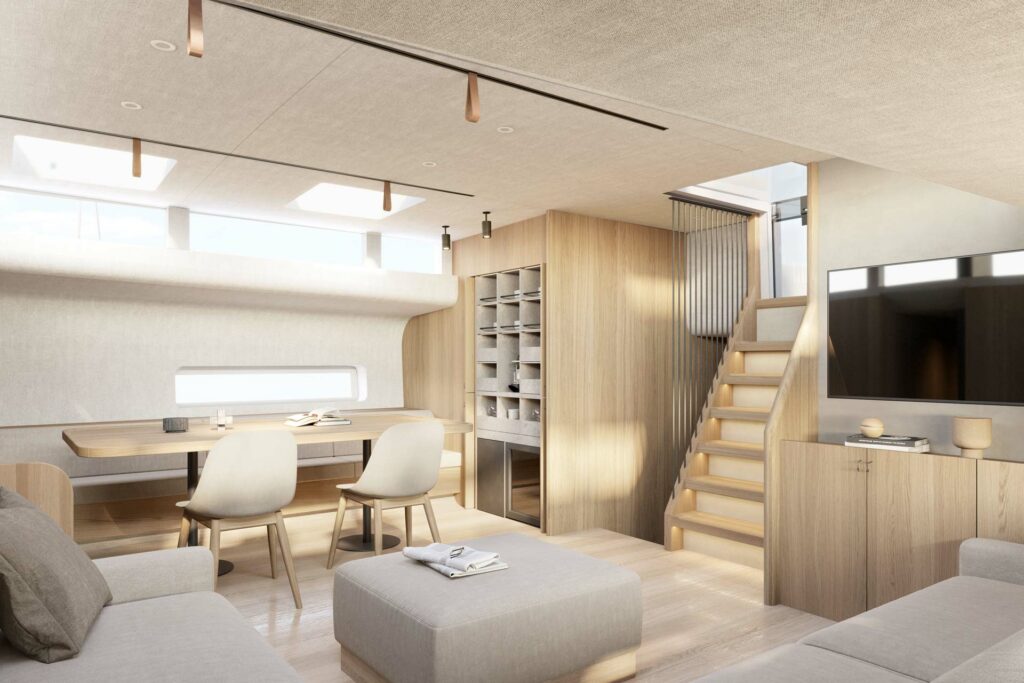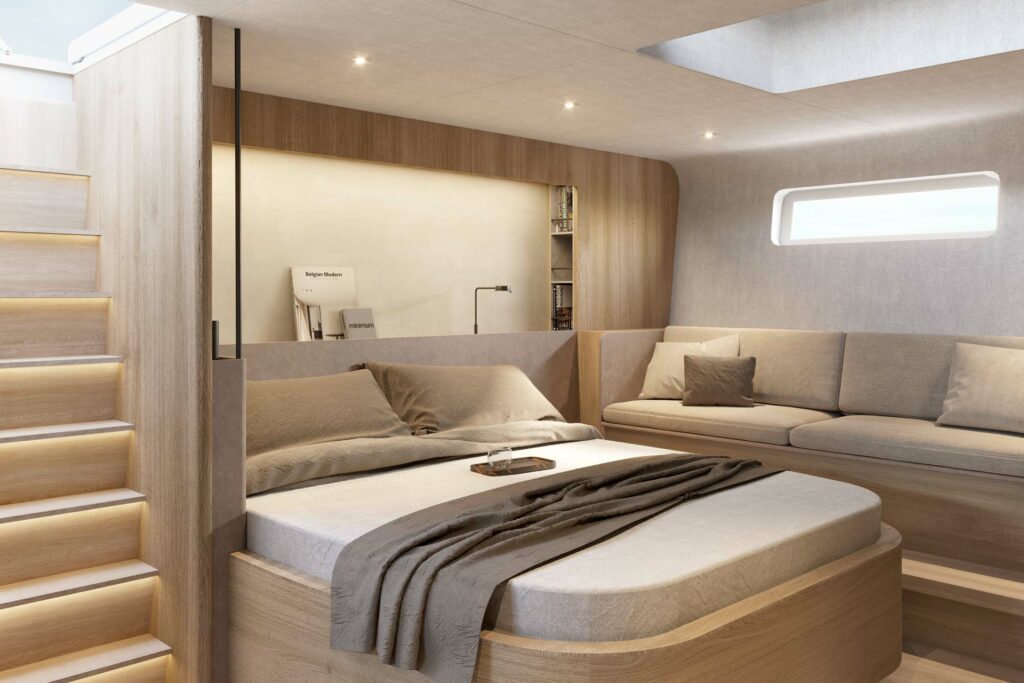 Incidentally, thanks to the slightly raised saloon floor, owners and guests can enjoy an unobstructed view of the sea from the saloon. YYachts founder Michael Schmidt commented: 'For me, this new Y8 is a very special design. After all, I founded the shipyard with the first Y8. In between, there are quite a few orders. But yachting is always evolving due to new building materials, different rigs and also the regatta scene. This is what inspires us at YYachts to continually develop new products.'
The first three units of the new Y8 have already been sold.
Photos YYachts