Despite an ucharacteristic blip at Australian Open, Novak Djokovic remains the hottest player in men's tennis. Seriousness is something his rivals should be very worried about
The internet was abuzz following Novak Djokovic dominant march into the quarter-finals of the Australian Open. But few of the news focused on the manner of the Serbian's crushing victory over the talented Italian 15th seed Fabio Fognini. Instead, they concentrated on his post-match interview. Standing on-court, in front of 10.000 people crammed into the Rod Laver Arena, Djokovic smiled as he answered questions posed to him by former men's world number one, Jim Courier. Known for his light-hearted impersonations of his fellow professionals including Maria Sharapova, Rafa Nadal and Andy Roddick, Đoković was asked whether he had an impersonation of his new coach – and tennis legend – Boris Becker. 'Yes, I do, but he hasn't seen it yet', he said with a wry grin before performing an overly-camp but surprisingly accurate mimicry of Becker's serve, as both Becker and the crowd roared with laughter. It's what tennis fans have come to expect from a man who is affectionately known as 'The Djoker'. But it isn't all fun and games for Djokovic. 'The key is that I never allow myself to think that I am too good', he says. 'It's funny how I often get asked what the secret is. It makes it sound like there is a shortcut or secret formula to success. God knows how much effort I've put into my game to perfect it and to raise it to the level that was needed to be among so many great players.' It is as humble a response as it is honest. Especially coming from someone who continues to prove that, as a six-time Grand Slam winner, he is now rightfully considered to be on track to becoming one of the tennis' greatest players. All this in one of the sport's most competitive eras to date, and at only 26-years-old. In fact, that Djokovic became a tennis player at all is something of a miracle. Born into a ski-mad family, he claims that when he first signed up for tennis classes at the new Kopaonik Hotel courts – that were fortuitously built opposite the family restaurant run by his parents – in a ski-resort town near the Serbia-Kosovo border, he was the first person in his family to even pick up a tennis racquet.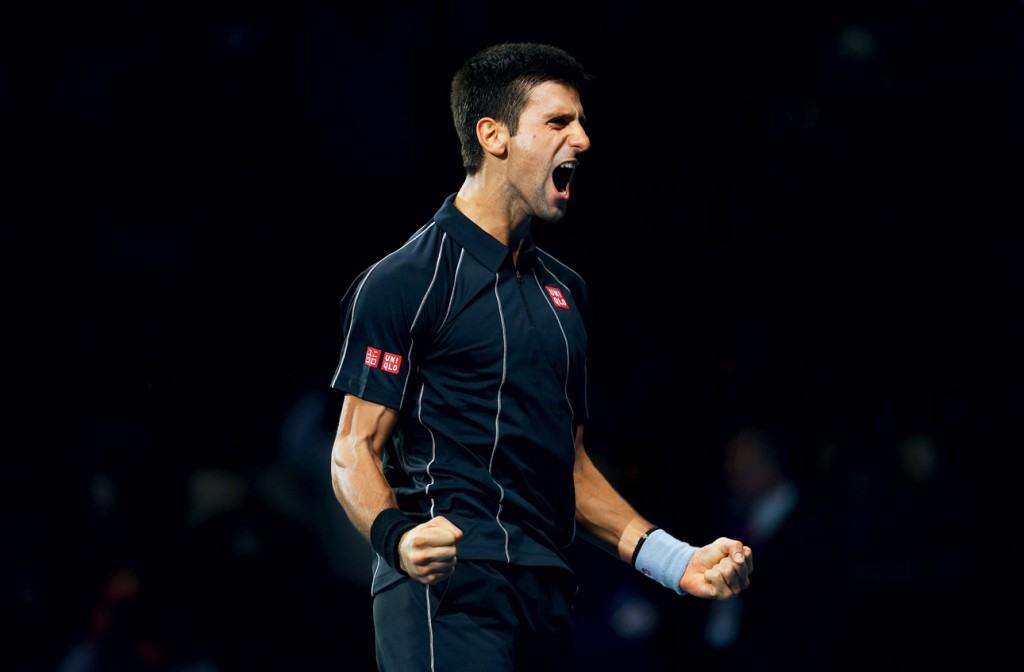 At that point, tennis wasn't remotely popular in Serbia, and yet, two decades on the courts are overflowing. Today, children will even take to quiet streets and hit balls to each other without a net in order to emulate their hero. By pure chance, Jelena Genčić, one-time mentor to 10-time Grand Slam winner Monica Seleš, ran summer lessons out of the Kopaonik Hotel and it was there where as a six year old with a mild curiousity and a serious attitude, Djokovic first fell in love with the game. To this day, he credits Genčić as his most important influence. 'She supported me and encouraged me to dream big.' As their relationship grew, Genčić would not only teach the young Djokovic about top-spin backhands and deft dropshots, but also the importance of reading books, listening to classical music and being able to speak multiple languages. 'She gave me life lessons that I will never forget. She will always live through me, and that's what gives me a lot of joy.' Over the past decade, men's tennis has witnessed something of a golden era – the age of Roger Federer and Rafa Nadal. Such is their talent, both players have legitimate claim as the greatest player of all time. 'Roger and Rafa certainly raised the bar very high and it took a big effort to get to where I am now', he admits. 'I was almost a fool at the time of their superiority to believe that I could beat them; but I was patiently working on my game and mental strength, and when I was ready, I was able to challenge them.' And challenge them he did. In 2011, Đoković did not only realise his dream of becoming world Number One, but he went on to set a record-breaking five-month winning streak that lasted a staggering 43 games, consistently outclassing both Federer and Nadal (and everyone else) along the way. Such was this feat, that people – including tennis legend and Djokovic boyhood hero, Pete Sampras – would describe it as 'one the sport's greatest achievements'. Djokovic would go on to end the year with three of the four Grand Slam trophies in his cabinet, losing only six matches out of 70. Đoković had done what no one else had previously succeeded in doing; he had shattered the decade-long Federer-Nadal dominance. 'I love the rivalry we have', he says. 'It keeps this game very interesting for fans around the world, and yeah, it definitely makes us all work that much harder.' But what about The Djoker? It's hard to imagine that someone with such drive would today be strutting around the tennis court doing Gangnam Style dance moves and faux-stripteases to the howls of laughter from the crowd. 'It is important for me to share good, positive, funny emotions with the fans, showing people that you can have fun no matter what you do', he says. It's a refreshing outlook in a sport that has traditionally stuck very stringently to stiff-upper-lip etiquette. And while Djokovic might well have taken some flak for his playful antics at the beginning, over time he has won over the crowd, with the public taking The Djoker into their hearts. Having already achieved his life's dream, all with a smile on his face, it seems The Djoker is right – this year the sky really is the limit.
No tags for this post.