Nuvolari Lenard founder on solo transatlantic crossing
A daring
 

4,800 nautical mile adventure

 

Dan Lenard of the renowned yacht design firm Nuvolari – Lenard is embarking on a daring adventure: a transatlantic crossing started today, on 20th January from Cadiz, Spain and arriving at the Miami Boat Show around the 14th February. The challenge, the 4,800 nautical mile journey, is that he will be alone on a 33 foot sailboat with no engine, no electronics, gps, log, compass or autopilot. It is a voyage with a mission. The intention is to use this purity of sailing to highlight the plight of the seas. It is a rallying cry – an SOS to the entire yachting community to save our seas. SCIA (which means wake in Italian), is a 33 ft sloop with a 2 foot bowsprit. Far from a new yacht, it was assembled using recycled parts from five different boats. Over ten years old, both the hull and deck are made of carbon fibre.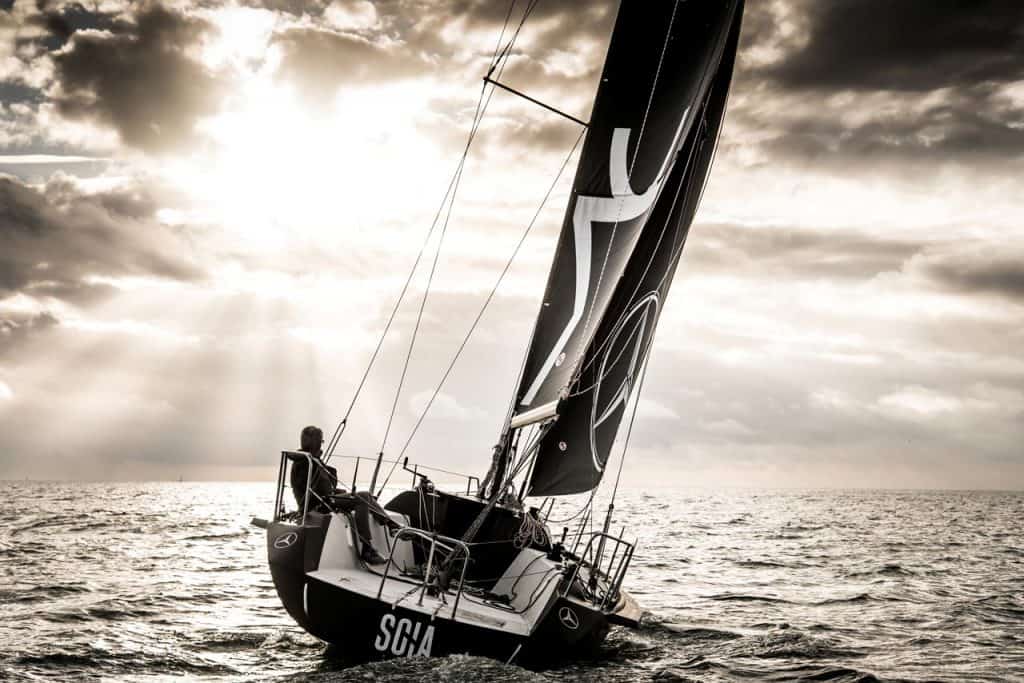 The deckhouse was rebuilt but the rudder and keel were recycled with the mast rescued from an old abandoned sloop. The intention from the outset was to create a 'pure' sailing yacht to accomplish the objective of crossing the Atlantic as a beacon to the yacht industry. This was to be as far as possible from the superbly sophisticated superyachts that have shaped his career. SCIA is equipped with a tracker/beacon that will signal Dan's position every hour throughout the voyage. While Dan can't chart his progress via this device, his audience can. The shore team will update the project's social media sites and the website will display his progress from data received via the beacon. From 20th of January until around the 5th February, Dan will be out of contact with the world.
Photos by Tom van Oossanen