First winners took the Panerai prizes at the Les Voiles d'Antibes
At the conclusion of the 22nd edition of Les Voiles d'Antibes, the yachts Mariska (Big Boats), Chinook (Vintage Yachts), Encounter (Classic Yachts) and Tabasco 5 (Spirit of Tradition) took home the coveted Panerai watches awarded as prizes for the four main categories for the 13th consecutive year by the Florentine luxury sports watch-maker. The 80 classic and vintage vessels that took part in the first round of the 2017 Panerai Classic Yachts Challenge's Mediterranean Circuit competed in four races, with a different course each day.
Having won three races and finished second in another, Christian Niels' gaff cutter, Mariska, an International 15-Metre Class built in 1908 by Fife of Scotland, topped the Big Boats standings ahead of Moonbeam of Fife (1903) and Cambria (1928), both of which were also launched at the same legendary yard. Staying with the Big Boats category, the 1902 three-masted schooner, Shenandoah of Sark, made a very impressive and welcome return after a long absence from the classic sailing regatta circuit.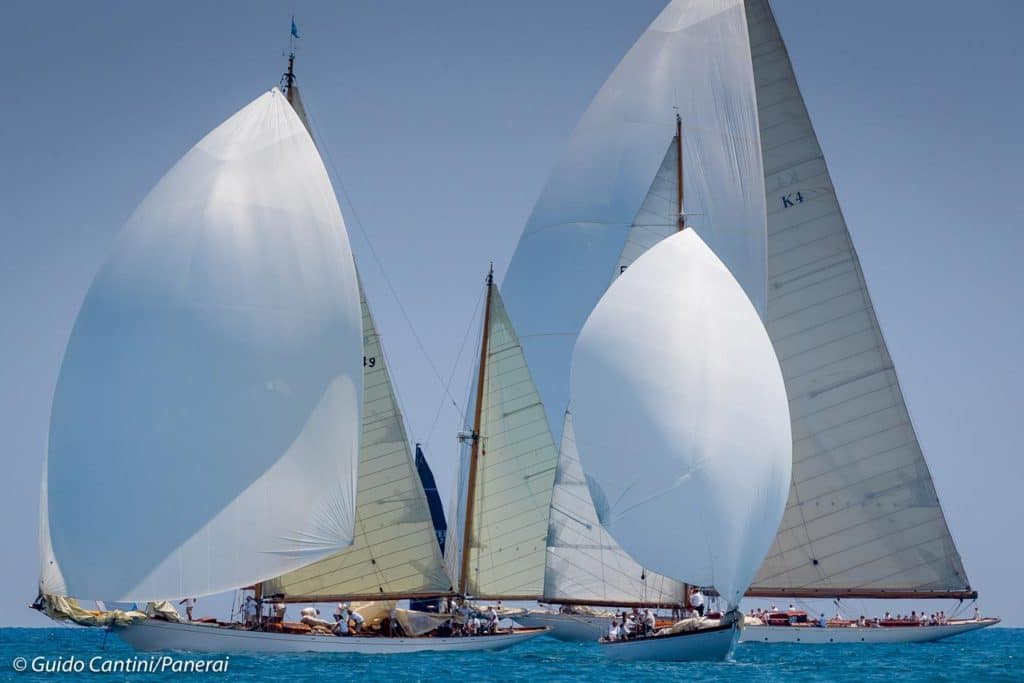 Chinook, a gaff cutter built in the US in 1916, took the top step of the Vintage Yachts podium at Antibes for the third consecutive year. The New York 40 is celebrating her fifth season competing on the Panerai circuit in 2017 and also had the satisfaction of taking line honours ahead of the entire fleet in two of her four races. In the Vintage Gaff grouping, Chinook outstripped both the Italian yacht Linnet and Eva (1906).
Encounter, a 16-metre built by American yard Palmer Johnson in 1976 to a design by Argentinian naval genius German Frers, also took her third consecutive victory in the Classic Yachts category at Antibes. In the Classic Marconi Racer class, she finished ahead of the hugely successful racer Ganbare (1973), winner of the 2016 Panerai Classic Yachts overall season trophy.
The second stage of the Panerai Classic Yachts Challenge is the Argentario Sailing Week at Porto Santo Stefano in Tuscany, which takes place between June 14 and 18.
No tags for this post.