Perini Navi – The third 47 m E-volution
Perini Navi is pleased to announce the sale of the S/Y 47m E-volution. The yacht, the construction of which was begun on spec, has been sold to a European owner with delivery scheduled for summer 2021. Built from aluminium with a carbon-fibre boom and rigging, this sloop has naval architecture created entirely in-house by the Perini Navi team and a 1,275 m2 sail surface. Performance and innovation lie at the very core of this project which includes a sail plan designed to optimize sail use and easy handling.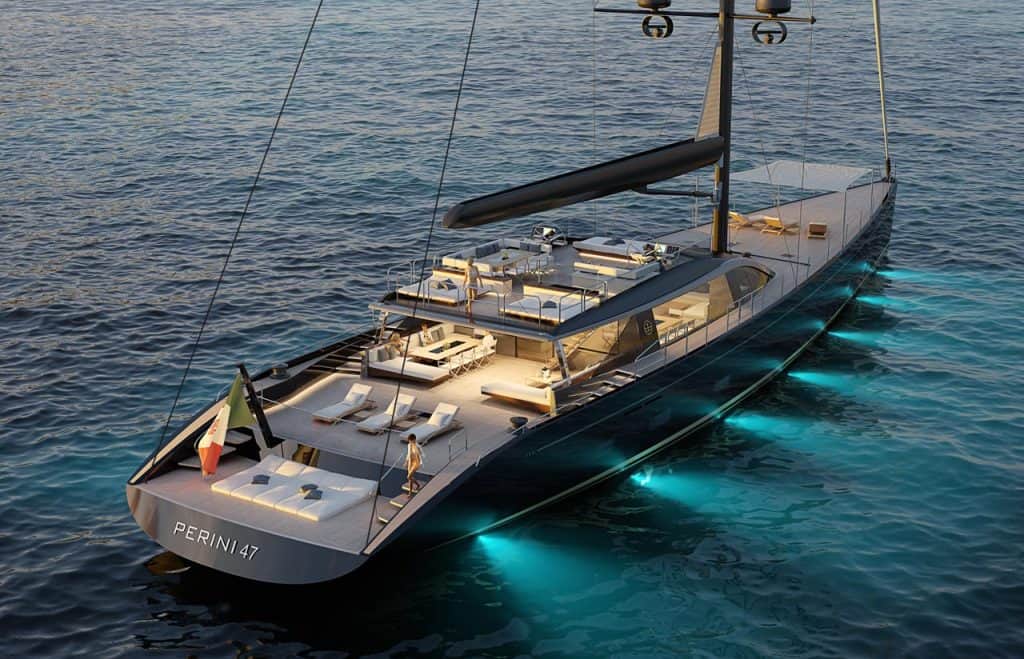 Perini Navi has evolved its classic keel design and this new version offers superior performance in addition to delivering a shallow draft to allow the yacht venture closer to the coast. A sophisticated swing system also guarantees optimal safety in the event of a collision. The S/Y 47m E-volution has three guest cabins in addition to the master suite aft and a versatile cabin which can convert to an office or a gym depending on the owner's needs. A very large fly bridge of around 90 m2 offers uniquely generous space for a craft of this type.