New Prestige X70 is like your own private island
In 2020, Prestige Yachts is launching a new product line dedicated to luxury and the art of living well: the X-Line. The brand is launching the X70, the first model in this innovative and seductive line, and reinventing space and ease of movement on board. Created in the spirit of super yachts, the Prestige X70 offers infinite possibilities, blurring the line between the exterior and the interior. Based on volume, circulation and light, the all-new concept for this luxury crossover enables you to benefit from the full beam of the yacht, reinventing space on board for an incredible experience!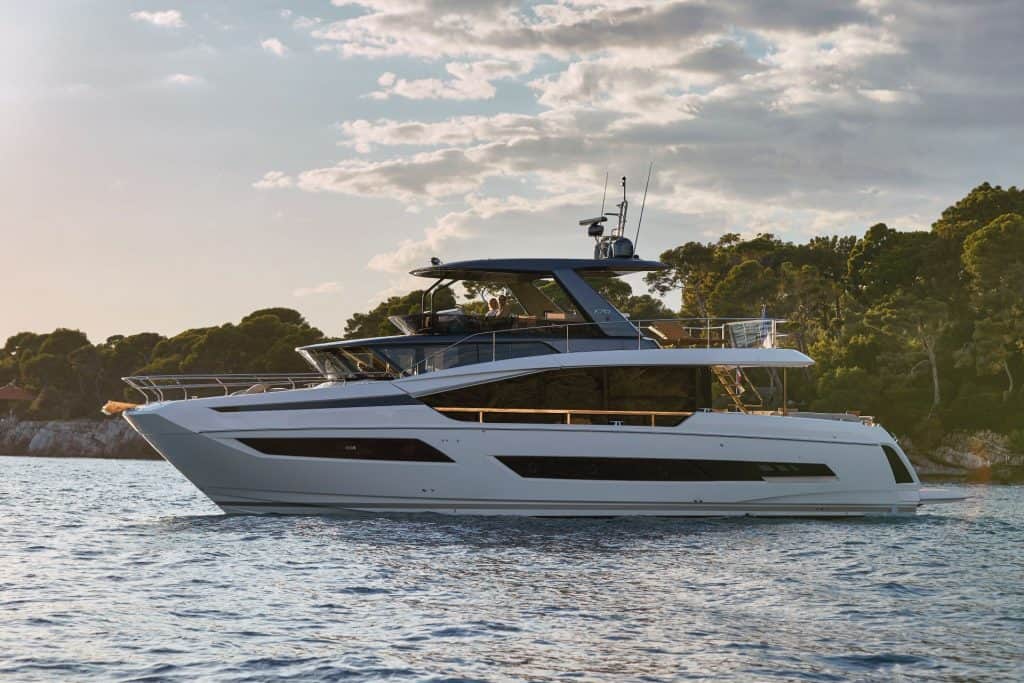 With the X70, Prestige reinvents the use of space, and with it, life on board. This innovative concept enables the interior design and layout to be personalised: each owner can choose his or her tables, chairs, sun loungers and sofas from a wide selection. The configuration is very modular, benefiting from unparalleled fit and finish. For leather, PR has selected the world's best in Foglizzo. The sofas, chic and madeto-measure, are designed by Duvivier.
Prestige woodwork demands expertise down to the smallest detail, mixing various finishes, such as lacquer or high varnish, applied manually, piece by piece. The woodwork is contemporary and very fine. Lighting is optimised. The audio system is also among the best, with collaboration from Bowers & Wilkins.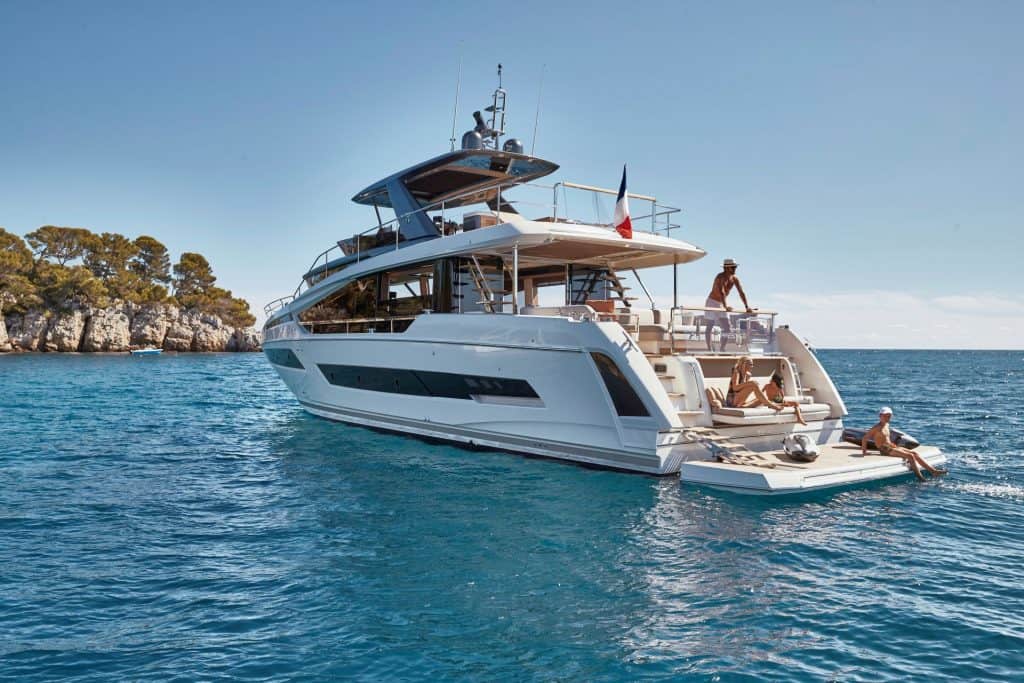 Prestige is a success story of 30 years of design, development and passion. It is the promise of a dream, where the sea feels like home. Over the course of three decades, Prestige has become a known and respected brand throughout the world, a leader in the market of motor yachts. Over 4,000 Prestige motor yachts cruise on waters around the world!
A key ingredient to this success is the desire to continually push for progress in strategic development, whether in the industrial, commercial or design fields.
Photos by Prestige Yachts / Jean-Francois Romero