Princess Yachts partnership with Ecoworks Marine
Princess Yachts, the UK's largest yacht manufacturer, announced a new brand partnership with Ecoworks Marine, the leading supplier of sustainable cleaning products for the marine industry.
This new partnership underlines Princess's continued commitment to sustainability and ocean conservation
The collaboration will see all Princess customers be given the option of an Ecoworks Marine starter cleaning kit with any new yacht purchase from the Princess range, ensuring the very best aftercare for their yacht while helping to minimise the potential pollution impact on our oceans. With a shared passion for sustainability and ocean conservation, Princess and Ecoworks Marine have come together to help tackle the challenge of creating a more environmentally friendly approach to yacht cleaning.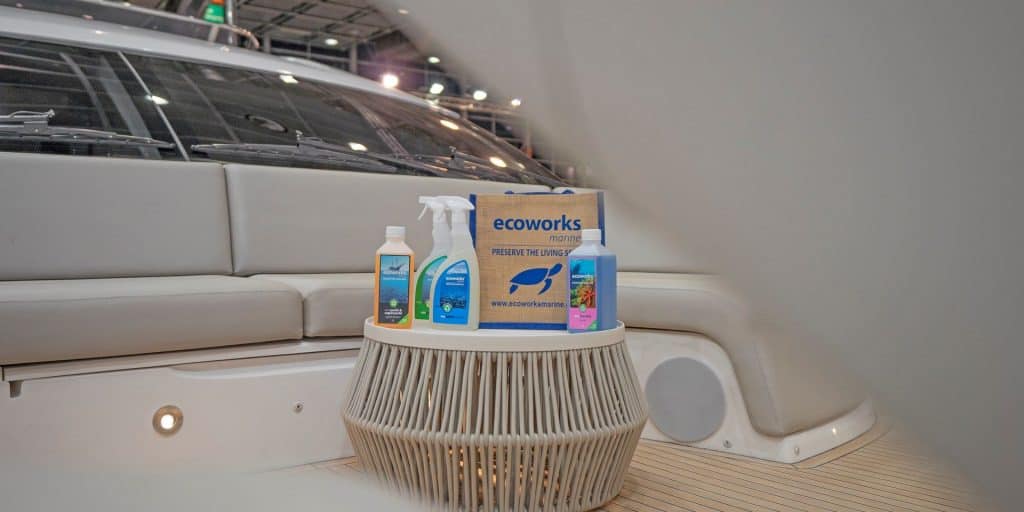 In a first for the industry, Ecoworks Marine have developed their 'Preserve the Living Seas' range, a unique collection of cleaning products that are fully biorenewable, quickly biodegradable and sustainably formulated. All Princess owners will receive a complimentary sample of the Ecoworks yacht wash as well as the option of a comprehensive starter kit as part of any new yacht purchase from August 2020. This starter kit includes a full range of both environmentally friendly interior and exterior cleaning products, as well as items for sustainable living while on board such as eco laundry cleaner and eco washing-up liquid.
With an ambition to set industry benchmarks in environmental preservation, Princess was the first yacht building company to achieve ISO 14001, a set of processes which it adheres to during manufacturing to help reduce environmental impacts
All products are pH neutral, non-caustic and non-flammable, making them the only range on the market to be fully International Maritime Organisation MARPOL compliant. Furthermore, they come supplied in fully recyclable packing, with even the filling inside Ecoworks' cardboard boxes made from potato peelings that are fully biodegradable.
Photos Princess Yachts