A prestigious accolade for the exclusive Custom Line model
Ever since its world premiere in Ibiza in July the sophisticated and elegant Custom Line Navetta 33 catches the eye like few boats have ever done before. Therefore, it is no surprise that this work of nautical art won over the panel of owners and designers judging the Boat International Design & Innovation Awards (among the leading prizes in the field), where it came out on top in the category 'Best Interior Design: Motor Yachts below 399GT' thanks to 'Telli', Custom Line Navetta 33 hull number 1.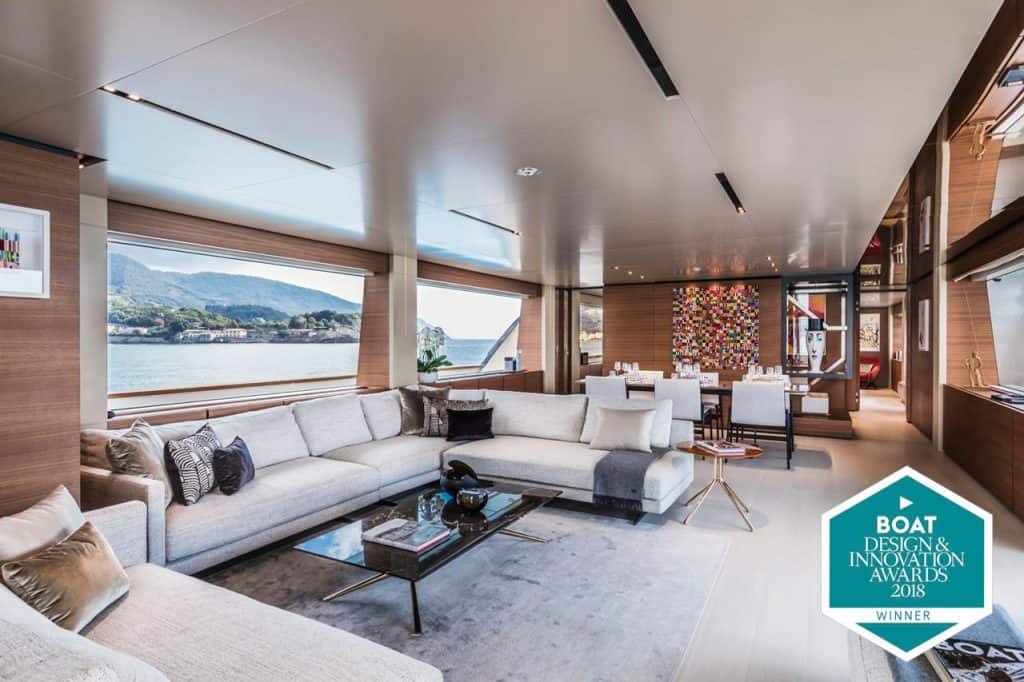 Held by Boat International for the ninth time, the Design & Innovation Awards has always been the most authoritative and influential magazine in the yachting world. The accolades are given to recently conceived yachts in recognition of their styling and comfort, with a focus on innovative technology and designs.
In the spellbinding Alpine setting of Kitzbühel, the Navetta 33 won over the panel of judges with its sophisticated allure. It is a real star of the sea, with a striking symphony of styles, shapes and inspirations. The Navetta 33 stems from the partnership between the Ferretti Group's Product Strategy Committee and its Engineering Department, which was behind the interior design, guided by the choices of Mrs. Antonella Ferrari, Telli's owner, who worked in tandem with the Custom Line style department.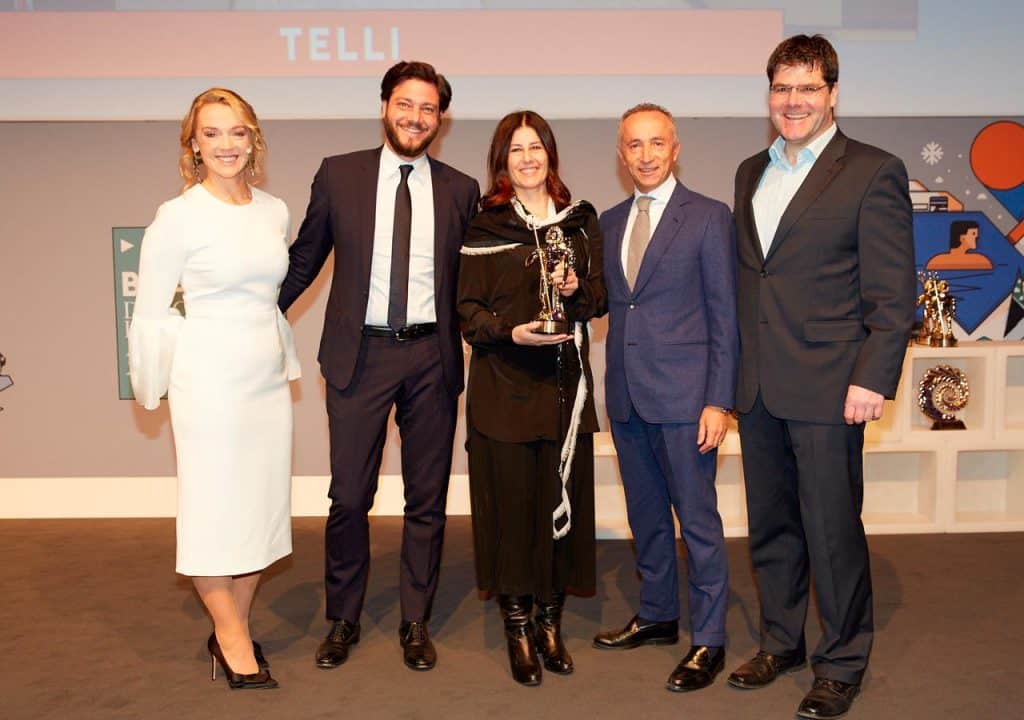 The Ferretti Group CEO Alberto Galassi expressed his great satisfaction with the win: 'I'm bound to be biased because I am delighted to say that I own a Navetta 33 myself. This award from such an authoritative panel underlines the exceptional credentials of the Navetta 33, which has enjoyed prompt commercial success. It's an innovative yacht that combines visual appeal and liveability, setting stylistic standards that will have a big impact on the nautical scene in the coming years.'
Photos Custom Line