Recognizing that protracted negotiations, involved design/specification processes and lengthy lead times are the primary obstacles that deter many potential large yacht buyers, the world's leading superyacht producer has embarked on an inventive program to mitigate such concerns. Benetti Now is a creative initiative with the aim of dramatically simplifying the commissioning process for potential customers of yachts 50 m and delivering their 'turnkey dream' in the shortest possible time. Replicating the semi-custom model it currently employs at its Viareggio, where extensively customized yachts with haute couture interiors are built on predefined naval platforms, the build time of the new range that currently features four models will be dramatically reduced.
With Benetti Now, this working method has also been introduced at the Livorno shipyard, with two major differences. First, it is applied to yachts over 50 meters in length. Technically and financially speaking, it is a much more complex process and represents a revolution for the international yacht making sector when considering that the full custom business model will continue to be applied at the same time. With Benetti Now, the shipyard also introduces a new business model that brings significant benefits in terms of time and money, as well as being designed to satisfy the needs of brokers and owners the world over. After a year of meetings, market surveys, studies, insights and decisions, involving management, brokers, the Benetti board, owners and the technical office and architect Stefano Natucci, Benetti Now is a reality… and it was worth the wait!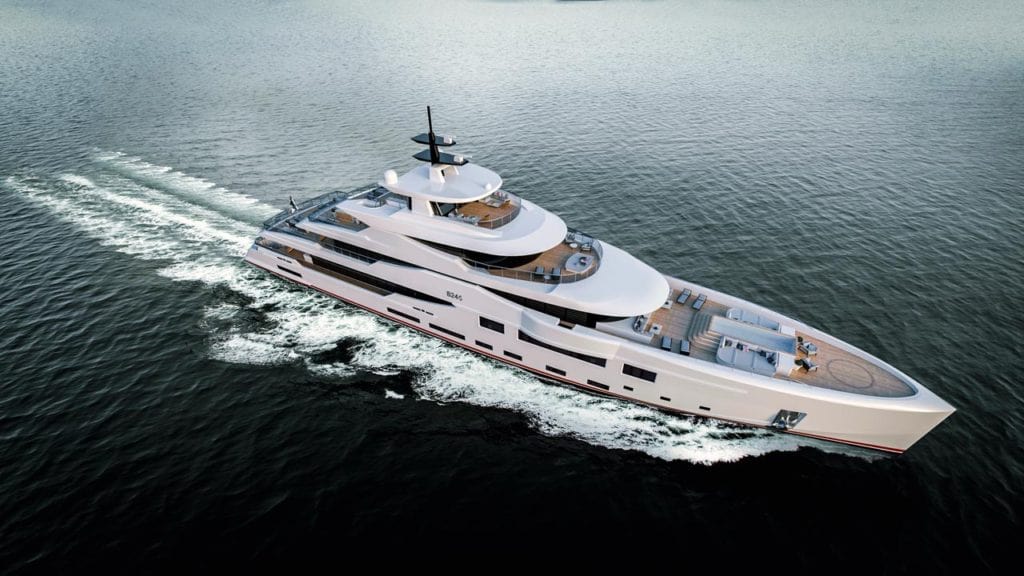 The new Benetti Now line-up, which remain faithful to the brand's style heritage while incorporating contemporary lines and features, comprises of four concepts covering sizes from 50 m, through 58 m, 65 m, up to 73 m, with interior packages and customization entrusted to the talented studio of Redman Whiteley Dixon. The Benetti thinking behind this new direction is based on the philosophy of  'Smart-Designed Custom Series.' Smart encapsulates the considerable experience Benetti has gained from building over 350 yachts and its conversations with hundreds of customers through the years.
Design, in the sense that they are pre-engineered vessels. Custom, because of the high level of customization, and Series because these yachts are pre-designed, with no significant variations possible. The shipyard of course will exploit all the efficiency of employing familiar platforms that have been carefully studied and designed, using previously designed hulls as the base upon which to build a product that fully satisfies the owner's needs.
At the launch, long-time collaborator and designer of the new series, Stefano Natucci proudly stated: 'With Benetti Now I did what I wanted and Benetti got what they wanted. We worked together to achieve the same goal, right from the outset through to the final pencil stroke. This is a winning design because it represents the perfect answer to current market needs. The style is clean and straightforward as I always aim to obtain compactness, flowing lines and the right distribution of volumes. If the empty spaces are in the right places, the boat is beautiful. I love to change, but if I had to design these four boats again, I'd do it the exact same way.' Special attention was paid to optimizing the forward areas of each yacht in the range, as Natucci went one to explain. 'We have limited the technical spaces. In this area you can do anything, even a disco. And that's not all. A stairway connects this sea view salon to the interior salon.'
Photos Benetti