Remarkable premium wine of Korčula goes hand in hand with the family-winery Bire and story of tradition, sacrifice and pride of a thousand year life on the island
Lumbarda is not only known for the wine sort Grk, but also for being the historical site of one of the oldest written monuments in Croatia – Lumbarda Psephisma (3rd ct. BC). During the first phase of the Greek colonisation, which gave Korčula its name – Korkyra Melaina, such fertile ground meant survival for the island colonists. Due to its sandy soil, Lumbarda presents unique conditions for growing this autochthonous island variety Grk and as a result, it has withstood the vine disease Phylloxera that has devastated vineyards of the entire Europe, even Dalmatia.
Nowadays many tourists, owing to its enological wealth and the geographical particularities of wine growing, come to Korčula, known as the island of white wines. Pošip also stands as a genuine variety and thrive in the region of Čara and Smokvica, where many family farms grow and sell variations of the golden, alcoholic nectar.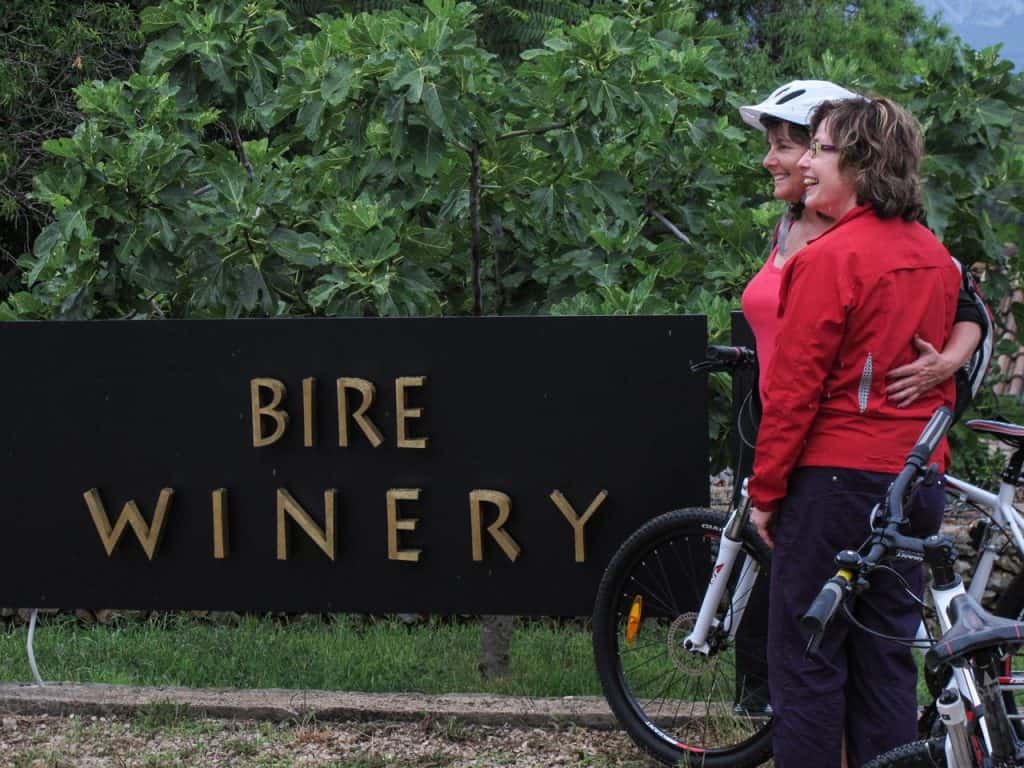 Its features make Grk intriguing and of strong character, dashed with fresh and fruity flavour, and have launched it into the most-wanted variety outside of Korčula. One of the Grk promotion pioneers, Franko Bire, having inherited these vines twenty years ago, began a renaissance of this variety and with the help of UNDP's credit, planted new vines on the stonewall terraces. Bire wine cellar, has a production concept according to detailed, personal design and serves as the meeting point of visitors.
Providing not only local autochthonous vine varieties, but also a specific way of life, representing the cultural heritage of ancestors who cultivated this splendid island. A family atmosphere offers kindness and history stories of the village and island, with exquisite cold dishes as well as homemade pasta 'makaruni', made according to traditional recipes, wine tasting of Plavac, Rose and Grk, pairing marvellously with seafood, will give you the genuine feel of the town of Korčula itself.
Photos D. Pačić and M. Romulić