Chilli – Some like it hot
Spicy flavours and aromas, very different at times, miraculously come together to create an authentic culinary story and make an illusion seemingly tangible
Each of us has a food craving and apparently it has to do with emotions. If you crave piquant food, you probably seek that zest in your work, love life and social life. When we taste spicy food, the mouth painfully flares and every time we feel pain, the brain releases the 'happiness hormone' to boost our spirits. It seems odd, but one of the uses for chilli peppers is lip augmentation. We do not recommend this but it is still fun to read: melt some lip balm and add 1/10 teaspoon of ground chilli. Stir well and when cooled, add peppermint essential oil. Apply to your lips and enjoy the effects! This mixture will cause slight numbness in the lips but will also enlarge them, while the peppermint will cool and freshen the lips. Chilli, cayenne pepper, chilli peppers are hot peppers from the Capsicum genus. The hottest chilli pepper in the world is Naga Jolokia which can be fatal to children or adults with health issues. It was first cultivated in Australia by Marsel De Vit. After the first tasting this forty-nine-year-old drank litres of milk and lay on the floor for a full ten minutes, waiting to come to; which isn't surprising considering even picking it requires a gas mask! Chilli is however, considered one of the healthiest foods in the world. Its hot flavour comes from a special component called capsaicin which has healing properties. Hot peppers act as anti-inflammatories, prevent pain, reduce cholesterol, prevent blood clots, improve digestion, help weight loss, feed our immune systems… Their spiciness is measured by a special scale, using Scoville heat units. Bell Pepper = 0 units, Pepperoncini = 100 – 500, Pasilla = 1,000 – 1,500, Rocotillo = 1,500 – 2,500, Jalapeno = 2,500 – 5,000, Cayenne Pepper and Chilli = 30,000 – 50.000, Red Savina Habanero = 360,000 – 500,000 and Naga Viper, Infinity Chilli = 855,000 – 1,500,000!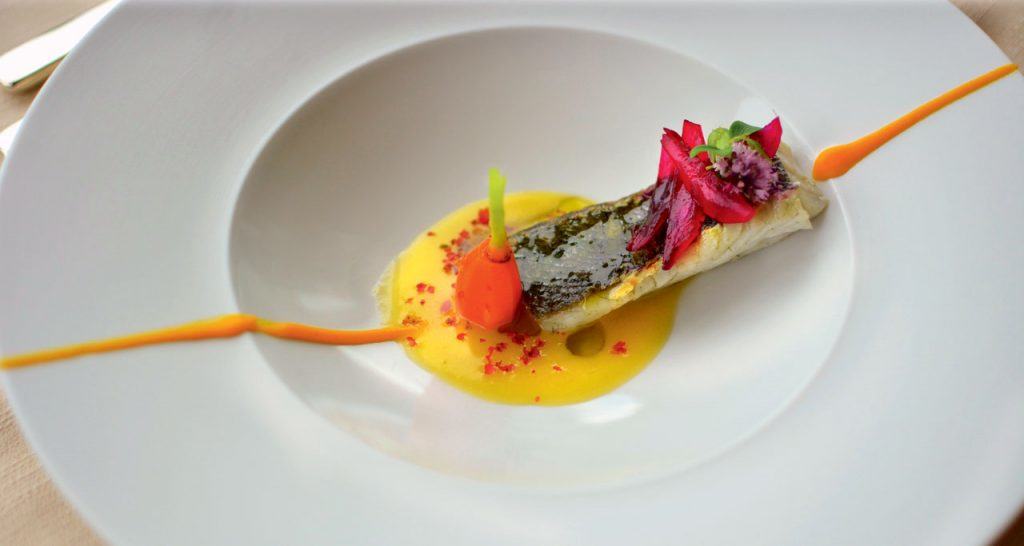 Because of the great value of chilli, many will – although reluctantly, add it to their daily diet. Of course, you do not want to overdo it. Like with everything else, caution is the key with hot flavours and it is always easier to add spice than to take it away. We could say that hot is not really a flavour, but rather a feeling of fever in the mouth; and since this causes the release of endorphins, a combination of a large quantity of very spicy foods can even lead to euphoria. And our euphoria was caused by the food we had at the Istrian Kempinski Hotel Adriatic – modern cuisine, built on traditional foundations, focused on nature's seasonal gifts, led by the brilliant chef Zoran Čobanov who perfects each plate. Dalmatia in his genes and Istria in his daily deliberations, is what makes his philosophy. Chef Zoran equally values Mediterranean and continental potentials, taking into account habits of tourists visiting this hotel. In its restaurant Kanova, conceived as a modern version of an Istrian tavern, one dish especially stands out: their signature dish – the New Istrian Frittata. All you need to prepare this meal is an egg, potato, the magnificent white truffle, and… Chef Zoran Čobanov. 'I stand proudly behind each of my creations on the plate. The guest must feel the perfection of local ingredients and noble wine complementing them with every sip. The fusion of the contemporary design of the hotel and Istrian traditions is my inspiration. I have learned and cooked side by side with those whose quality has been awarded Michelin stars. Mr Juan Amador, awaiting his third Michelin star, has enthusiastically commented on my direction and philosophy which has, naturally, only reinforced the position I took towards my career; and I am always aware of the importance of standing in front of such a large brand like Kempinski', said Čobanov. As we saw, the Chef leaves little to chance.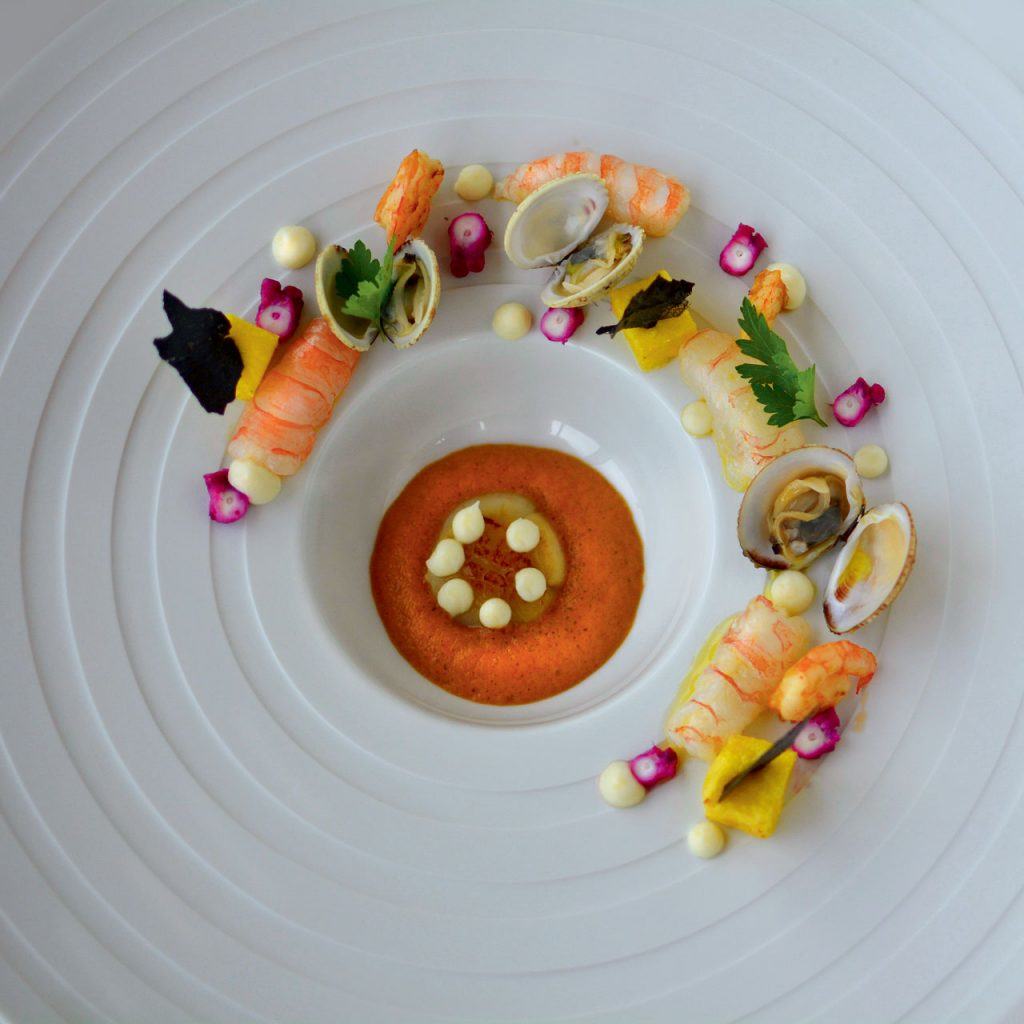 Not far from this famous hotel, in the kingdom of Muscat and its capital Momjan, a humble winemaker has been building his success for years. Rino Prelac feels his vines and has established a symbiosis between the vines, the climate, the soil and the knowledge to achieve the absolute best. Prelac is building a particular identity and character of the wine and stands out with his personality and own story, because such is his soul. Insisting on quality rather than quantity is a nice and reassuring treat when you pair a Prelac wine with a delicacy. His grandfathers, just like so many Istrian winemakers, have instilled a love towards the vineyards planted with Malvasia, Muscat and red varieties, Refosco and Cabernet Sauvignon. These wines can be tasted in the Rino tavern as well; where you will be served perfectly simple, yet unforgettable flavours of traditional Istrian cuisine. Although it may seem incompatible – Prelac Muscat will pair beautifully with piquant dishes. Hot and sweet love each other, as we all know. However, with the perception of sweetness in wine, a great role is played by the acids. They balance out the sweetness so it may happen that you don't feel the wine as particularly sweet, since the acids have masked it and tricked our senses. This is ideal for 'our' combination of spicy food and the famous Muscat in a dry version. Rino is also a sommelier, and he took special care of his Refosco in the rose version which has only 11.8% alcohol, making it an ideal summer wine. Authentic Istrian red grape sort Refosco (Teran) gives a wine of strong structure, rich in extracts and polyphenols and a fruity bouquet of raspberry and black cherry is complemented with light herbal nuances, which goes perfectly with the typical Istrian cuisine. The key word for this tavern is certainly – 'passion' arising from the challenge and pleasure of creating something loved by the Prelac family, friends and the guests.