Remarkable Royal Huisman yacht Ngoni
Exciting, radical, edgy, stunning: these are the kind of words that greeted the 58m /190ft high-performance sloop Ngoni
Designed by Dubois Naval Architects and featuring an innovative interior by Rick Baker Ltd, Ngoni is luxurious as well as 'fast and furious' – the product of bold and minimalist design realised with impeccable build quality by Royal Huisman. Ngoni's sleek and beautifully executed exterior conceals a host of innovative engineering to meet the challenges of marrying a huge, powerful and advanced rig with a slender and easily-driven hull. Initially, Dubois drew a long and slender sloop with a plumb bow, sculpted aerodynamic superstructure and elegant beach deck, dominated by a towering sloop rig.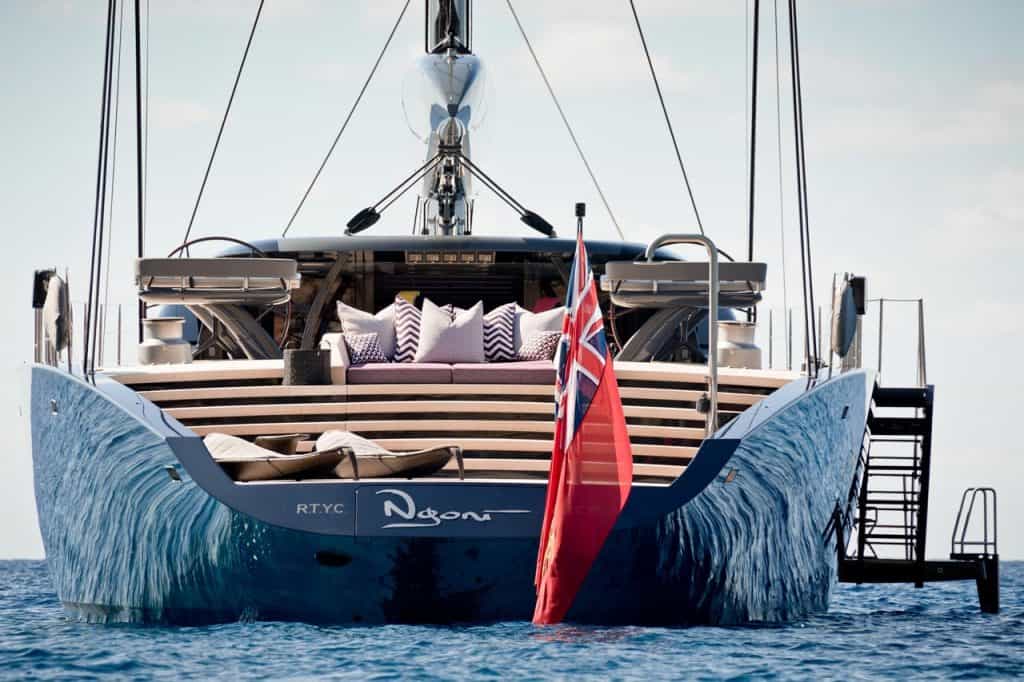 It was a dramatic concept but the owner challenged Dubois to push it still further. Dubois' response was the reverse sheer that now defines Ngoni. It began as an exercise in creative expression but it soon became apparent that it also held the key to structural stiffness. Dubois further finessed the hull profile so that the reverse sheer transformed to concave sheer aft of the superstructure – an attractive styling touch that also enhances cockpit visibility. The owner had what he wanted. More specifically, the owner wanted an exciting contemporary yacht that combined exemplary performance, handling and seakeeping with luxurious amenity, optimising the hull volume.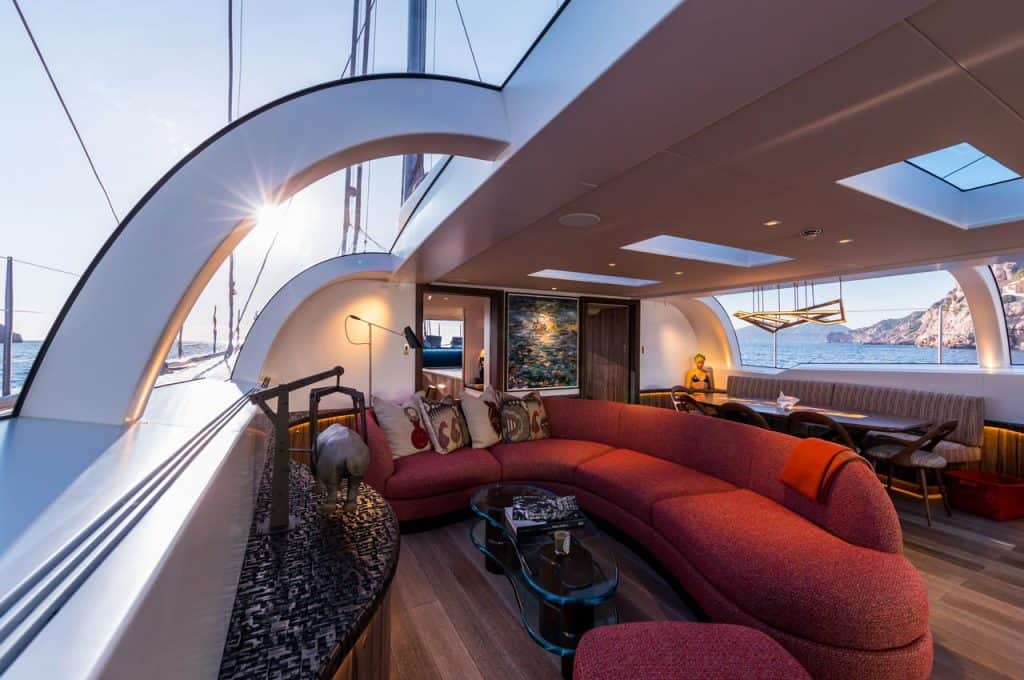 His 'less is more' philosophy demanded a highly minimalistic approach, seeking to maximise reliability by minimising complexity; and to enhance elegance and aerodynamic efficiency through a clean, clutter-free aesthetic. Intensive research and analysis went into the development of the advanced and extremely powerful carbon rig and foils. The 853m2 / 9,182ft2 square-top mainsail is notable not just for its load-reducing halyard lock but for the innovation allowing the square-top and its supporting diagonal batten to detach automatically and furl neatly into the styled performance boom with minimal intervention from the crew. While hoisting, the diagonal batten attaches automatically too.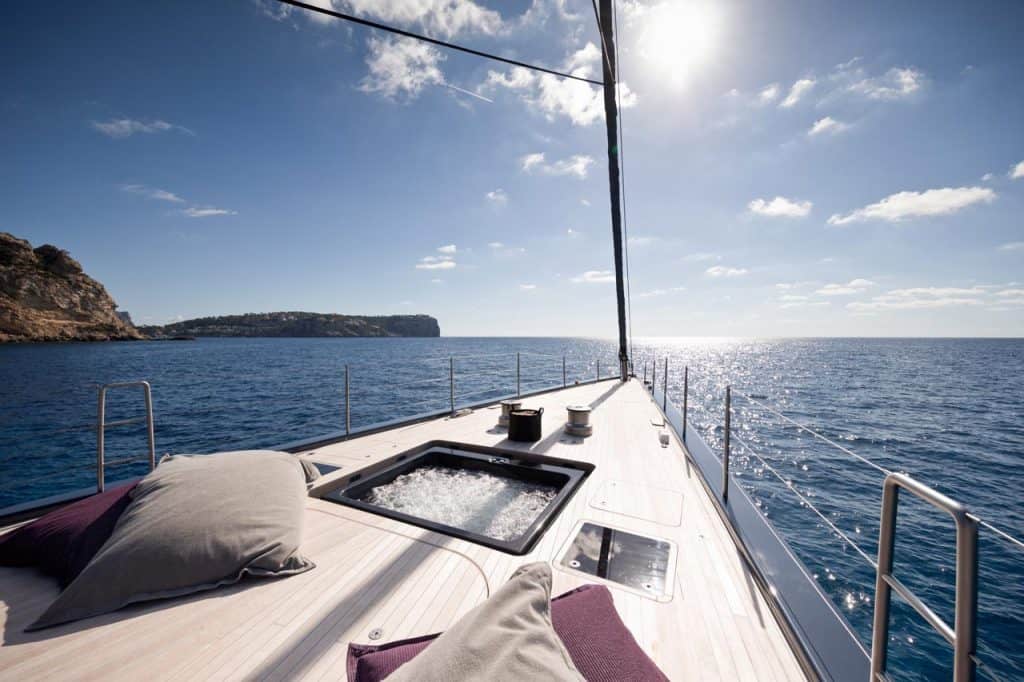 To further reduce weight and drag, the team opted for continuous carbon shrouds from deck to masthead and internal D-Tang connections where diagonal stays meet the mast tube – thus also removing the visual clutter of turnbuckles. The Dubois office, together with the owners' team, created by far the most extreme style-to-order boom ever seen. The almost 4 m/13 ft long aft extension of the boom, designed and crafted to follow the profile of the yacht's stern, created superb visual harmony between the two.