An impressive and good start to the new year: Royal Huisman project 400 – Sea Eagle II – spreads her wings and has left the nest which was her home since she was created at the shipyard in Vollenhove. Royal Huisman's largest yacht ever was commissioned by the Owner of Sea Eagle (Royal Huisman, 2015, 43m / 142ft), who reaffirmed his confidence in the ability of the shipyard to build his ultimate dream-yacht, an 81m / 266ft truly breathtaking contemporary three-masted schooner.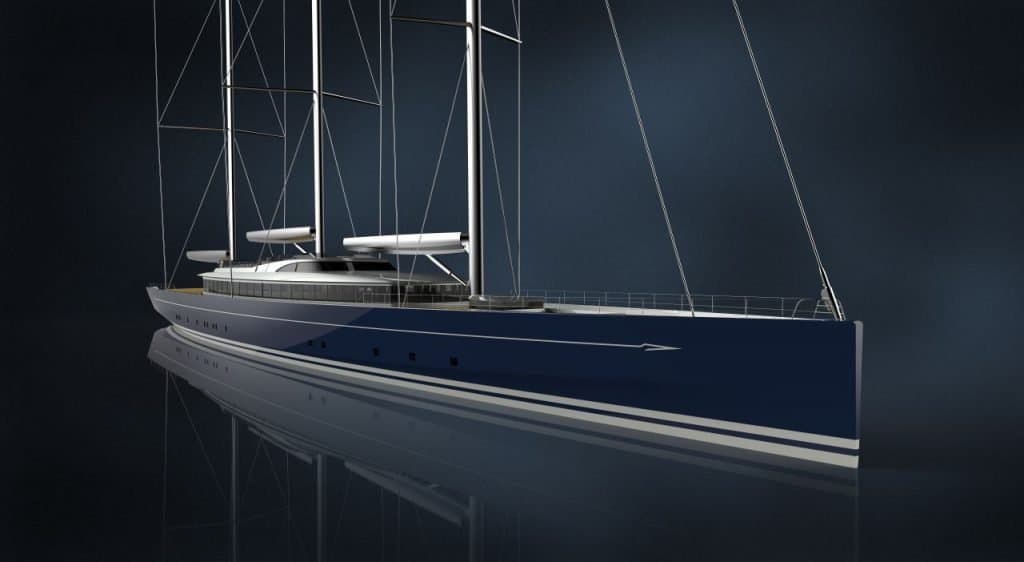 Together with Dykstra Naval Architects and designer Mark Whiteley, Royal Huisman made this grand aspiration into a striking reality, keeping their promise of 'If you can dream it, we can build it'. Project 400 is progressing on schedule; her carbon composite Rondal Panamax rig will be installed upon launch at Royal Huisman Amsterdam to ready her for sea trials and on-board crew training. With an imposing overall length and sturdy plumb bow – making her not only powerful but recognizable all over the world – Sea Eagle II will be ranked among the top 10 of the world's largest sailing yachts.
Upon delivery to her Owner this spring, Sea Eagle II will be the world's largest aluminium sailing yacht. Second project, Motor yacht PHI's 55m+ / 180ft+ hull was wheeled underneath her superstructure at Royal Huisman's facilities in Vollenhove, Holland, and is now in the shipyard's largest Shipbuilding Hall 2 which provides the room for precise alignment, assembly and further outfitting of the radical, fast displacement, sub-500GT motor yacht Project PHI.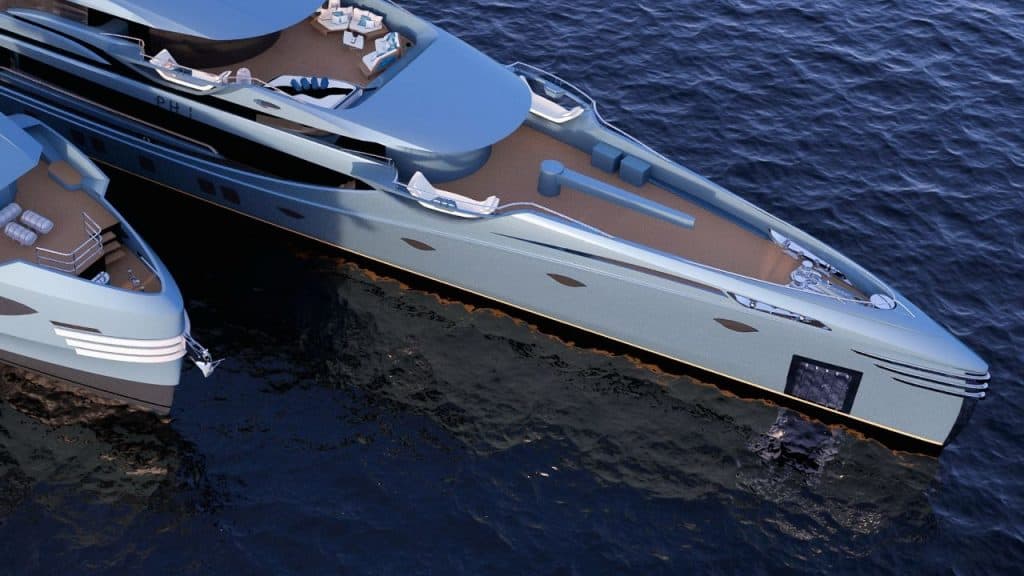 PHI's design was initially shrouded in secrecy when the project's contract was signed mid-2018, but in the meantime various detailed previews were unveiled to show off the radical looks of PHI (and her matching shadow vessel; also designed by Cor D. Rover and Van Oossanen Naval Architects and currently under construction in Asia). Various previews reveal a design true to the project's philosophy, of a completely bespoke exterior, which incorporates numerous beautiful (and patented) technically innovative features. Royal Huisman is proud to be building this exceptional motor yacht in close co-operation with the Owner's team and designers. PHI is scheduled for delivery in 2021.
Photos Royal Huisman
No tags for this post.