Saints Hills winery at Pelješac Peninsula in Croatia is famous for their wines and position that will lure you in with its charming Provence-style ambience and gastronomic delights
The fairytale region of Oskorušno, a small village at Pelješac Peninsula in Croatia, whose ambience reminds of most beautiful regions in France, is the home of Saints Hills winery.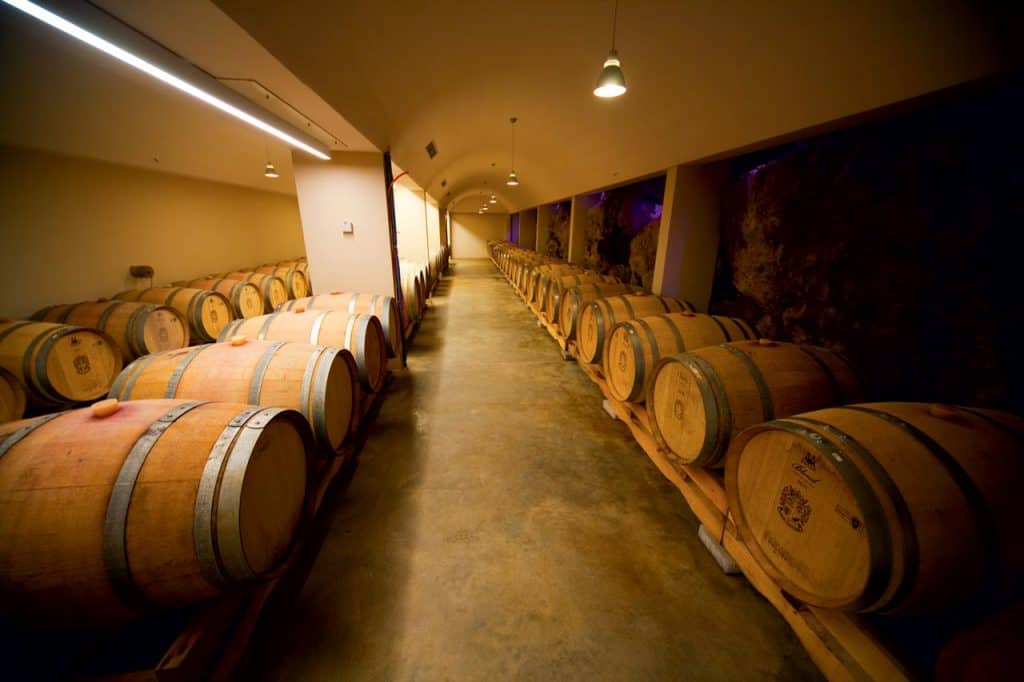 The winery, with 2.000 square meters of indoor spaces – wine store, tasting room, restaurant and the magnificent manor built in 1880 – overlooking vineyards, is as modern as they get, oriented on local varieties such as plavac mali, grown in the regions of Komarna and Dingač. This location, a real architectural jewel, welcomes guests year-round and exports most of their yearly production to Germany, Switzerland and the UK.
Our kind host told us English buyers prefer their Roko brand, and that many top chefs working in the UK, like Daniel Bouloud and Wolfgang Puck, have grown to love wines from the peninsula. The winery takes credit for that trend. What might work for the winery is the undisputable quality of their product, since Saints Hills grows grapes without any chemicals, expect for sulfur and copper. At Saints Hills they aren't secretive about the process of winemaking.
The barrique room is where it all begins; with berries separated from stems and sorted, placed into barrels for fermentation, pressed, fermented again. The winery uses bigger and smaller oak barrels, as well as concrete tanks, which are used for grapes from the Komarna location. The Komarna Roko variety matures nine to twelve months in small barrels, depending on the year, and dingač matures for 24 months.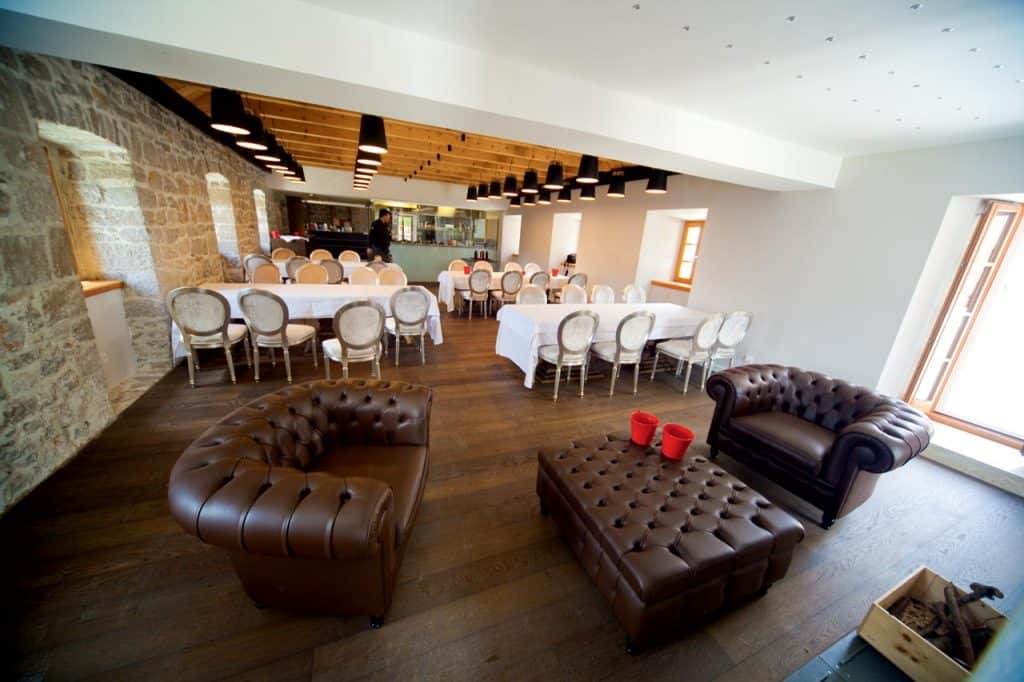 Two times a year the wine is blended, and one harvest yields eighty to ninety samples. All wines can be tasted on their own, or as part of the winery's gastronomic offer. We were pleasantly surprised by the winery's 'secret tasting room', for incognito guests – but no matter what profile of guest you are, Saints Hills will have something for your palate.
All ingredients are fresh and local, they grow own vegetable and spice garden. Food they serve brings new perspective to wines, and together it performs a feast to guests taste-buds. Saints Hills is a must-see for every true wine fiend and epicurean, and even though attractive year-round, we suggest you visit its hills during summer, when it is easily accessible by luxury yacht, with mooring options in Trpanj and Orebić.
Photos Mario Jelavić