Her outfits in Sex and the City remember generations of women. Now with the lingerie brand Intimissimi and launch of the new balconette bra maybe she starts a new trend
Sarah Jessica Parker is an award-winning actor, producer, and businesswoman who has garnered four Golden Globe Awards, three Screen Actors Guild Awards, and two Emmy Awards. Parker currently stars on HBO's television series Divorce, in which she also serves as an executive producer. Parker was nominated for a Golden Globe for her role in the series. Also she plays the lead role Vivienne in this French New Wave-inspired drama, which debuted at this year's Tribeca Film Festival. Parker starred as Carrie Bradshaw on the HBO television series Sex and the City (1998-2004) and served as an executive producer, currently she serves as a Vice-Chairman of the Board of Directors for the New York City Ballet. In November 2009, the Obama administration elected her to be a member of the President's Committee on the Arts and the Humanities.
'Nobody can judge me' is the title of a very famous Italian song and it's also the chorus that we hear in the tv commercial. How do you deal with external judgements?
I try very hard to pay it little heed. I'm not always successful but I do make an effort to not let external judgements dictate or influence me in ways that aren't helpful.
Intimissimi shows a confident, independent and modern woman. What do you think about the changes that the Brand has introduced in its new communication strategy?
I think it's a good and smart way for Intimissimi to communicate that every woman should make decisions/choices that are reflective of how they feel about themselves. It's, I'm hoping, inspiring for everyone to tell their own story and be themselves.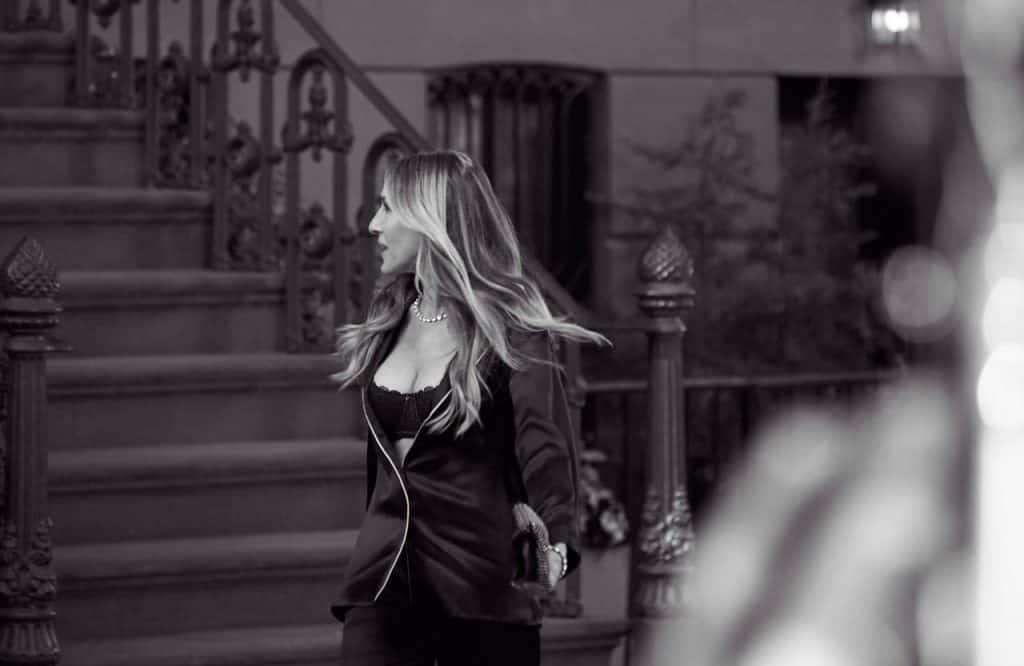 Office life, family and children: nowadays women are more and more multitasking. How is possible to combine professional ad family life and still have some spare time for themselves?
It's challenging. But far more so for women that work 2 and 3 jobs and don't have the support I have. I love working outside the home but being a mother is a joy I can't describe. I will say, I think for many mothers, those who work inside or outside the home, balance is what we all reach for but it's often illusive.
In the tv commercial you wear an Intimissimi black silk pyjama that shows a black lace balconette without being afraid of judgements. As the title of the song in the commercial implies, nowadays is it considered a luxury to have the freedom of not being afraid of judgements and believe in ourselves?
I try to but I think a crisis of confidence every now and then isn't so unhealthy. It's good to feel challenged, nervous, unsure. Confidence and insecurity can be a fruitful combination.
The new Intimissimi balconette under the silk pyjama: is it going to be a new trend?
We shall see!!!! But I sure hope so.
Your job is acting and impersonating characters: who is Sarah Jessica in the Intimissimi commercial? Herself and a woman who loves fashion and plays with it?
Someone slightly removed from me. Someone with perhaps a bit more courage!
What are the reasons behind the choice of becoming the testimonial of an Italian brand and representing it in the US, a country where it has just been launched?
I've had such a nice history with the company, it's been such a great experience and I was so happy to be invited back and join them in this campaign.
Photos by Intimissimi