It's been a while since we tested a new Sea Ray. It's also been a while since we've seen so much on such a small size boat. The new Sea Ray is tiny, but huge, and boasts literally everything a four-member family might even dream of needing on a longer vacation, while at the same time being ideal for luxury day trips
Layout of the new Sea Ray 320
The first thing that catches the eye aboard the new Sea Ray 320 is the bow cockpit with three comfortable forward-facing seats. This space is only accessible from the port side, while from the starboard you can only access the command post, safely tucked in behind a wide windshield.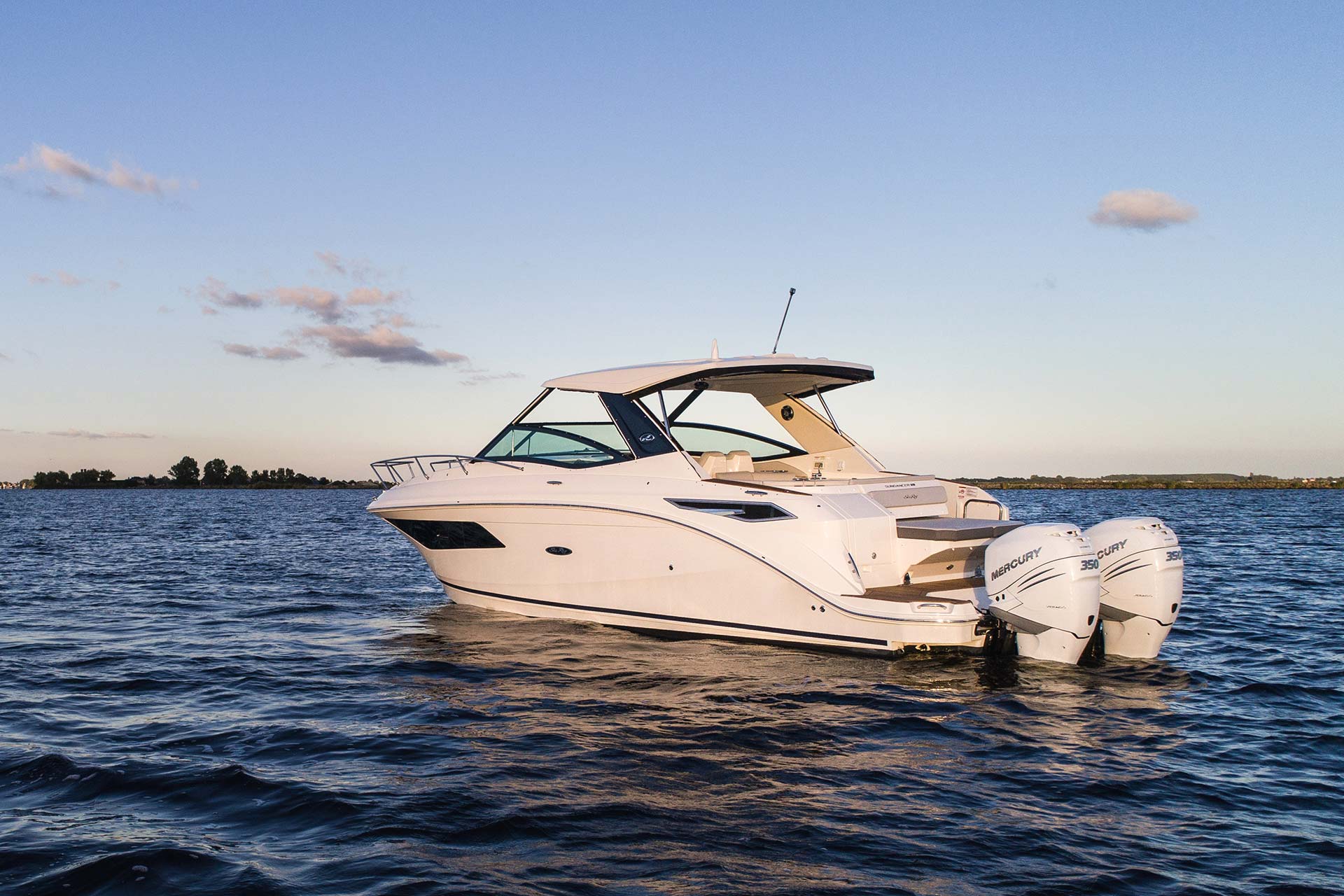 This separation has allowed the creation of additional space between the two, hiding the access below deck. Sea Ray 320 has a fashionable square bow, meaning the space is more usable, which is romantically lit by LED lights. Side passages have several fixing spots for fenders, and lead to the small cockpit door.
The cockpit has just enough space for two sets of double seats, ideal for a family of four ready to discover new horizons. The command post houses two Simrad 12-inch screens and a joystick, all perfectly positioned for control over all systems.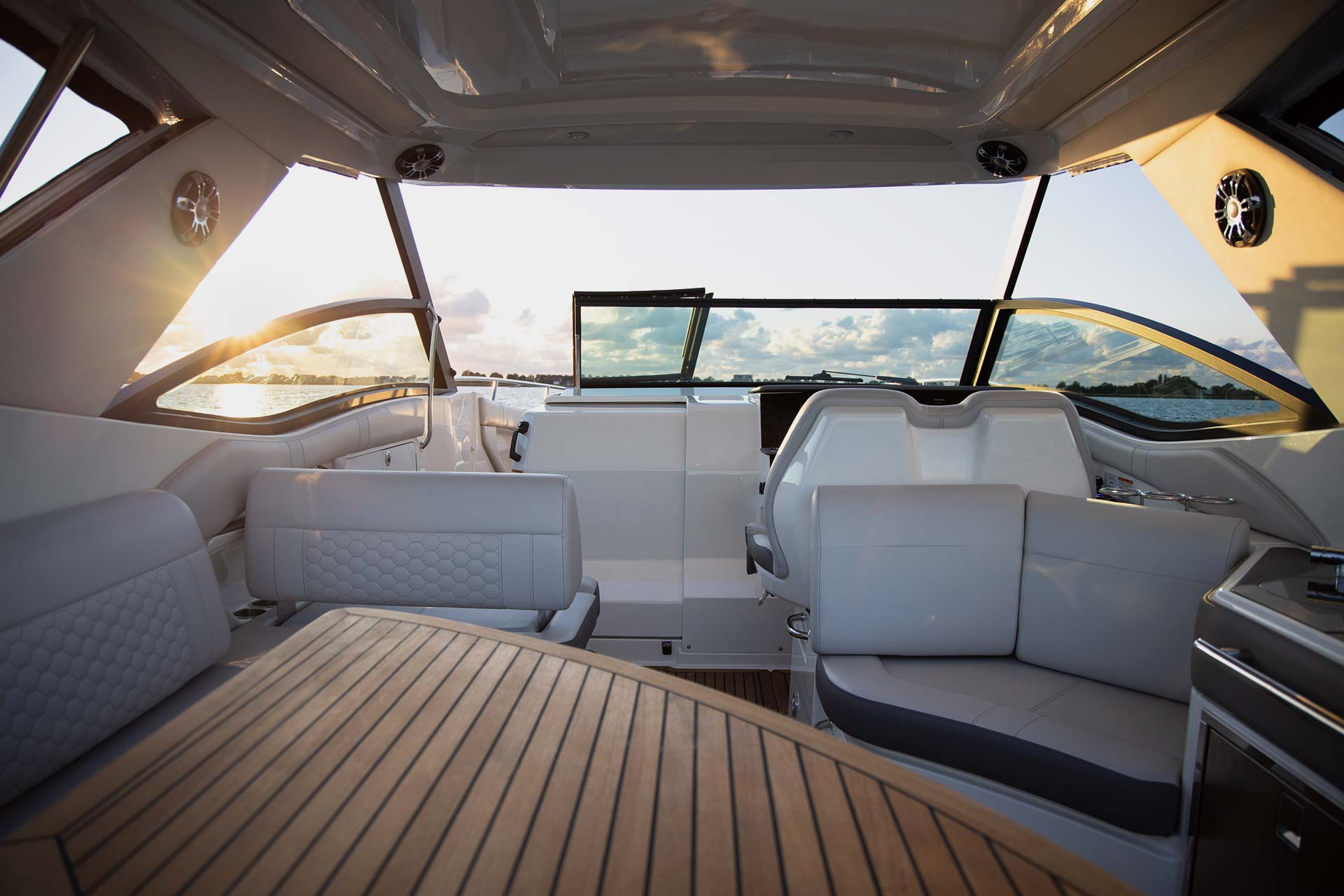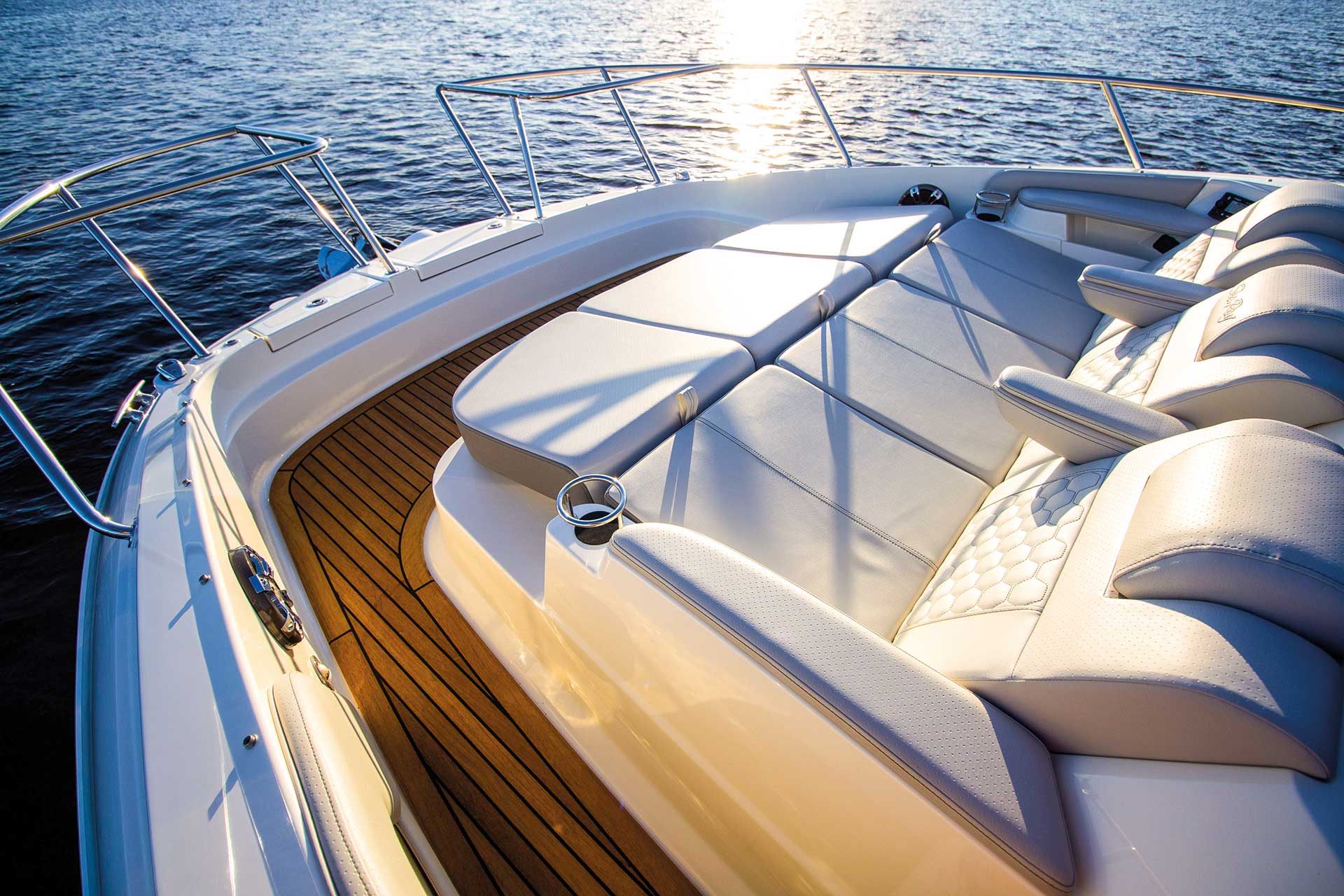 The model is powered by two 350-hp Mercury Verado engines, and as playful as a toy. The port cockpit seats rotate toward the bow, turning the space around the triangular teak table into the center of an al fresco dining room, right next to a full-size galley.
Multi-purpose use of spaces
Interestingly, the teak table can also be lowered and disappear into the deck, turning the space into a large sunpad. Another just as interesting element is the aft bench, rotating toward or from the cockpit, perfect for sunbathing. Stern seating is also hiding another storage in the deck, which doubles as technical space. There is additional storage space under every bench in the cockpit.
Finally, the aft ends with a teak platform, settled between the two outboard engines and unusually large for a vessel this size. Inside, the new Sea Ray is just as fascinating, with a V-shaped sofa in the bow, which – of course – transforms into a double bed, and two beds aft, that – of course – transform into a double.
To the left there is a fridge and a microwave, to the right the day head. The unit we tested was jam-packed with extras, including bow sunshades, bow thruster, air conditioning and generator, as well as solar panels, for carefree cruising, and we spent too short a time in this exquisite little boat.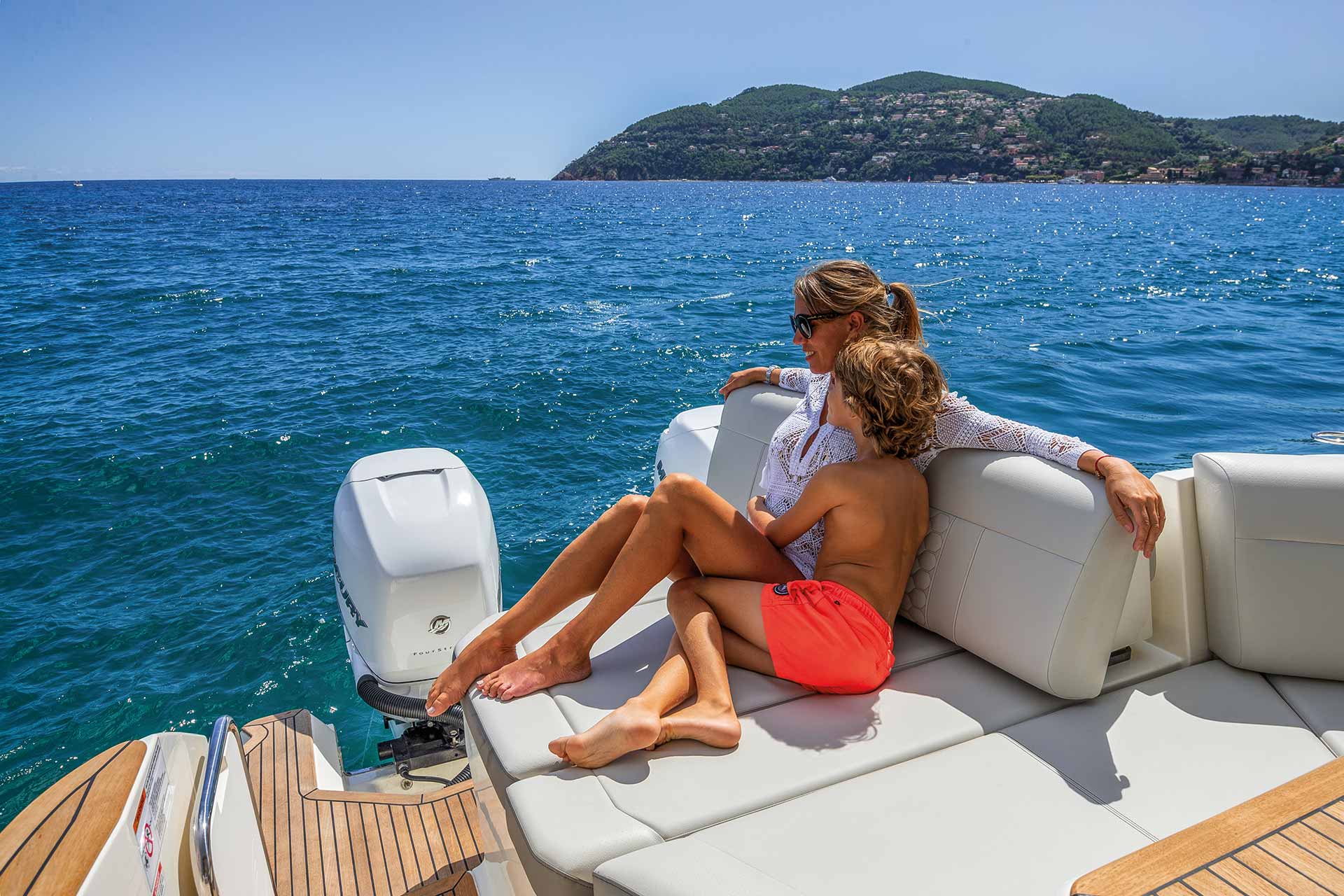 We did manage to feel the combined power of the 700-hp outboard engines, and while cruising at comfortable 20 to 30 knots, noticed consumption of four to five l/nm. Although we did reach speed of more than 40 knots without trouble, and it's nice to know that is an option, we enjoyed cruising much more. Finally, the little Sea Ray 320 OB passed the most difficult test with flying colors, docking in a crowded port without any trouble, with the joystick making the maneuver easy and fun, perfectly in character.
Photos Sea Ray