The Greek shipyard Technohull will enter the Asia-Pacific market with a great debut at the upcoming Sydney International Boat Show (August 3-7, 2017). Two hulls of the seaDNA999 are going to make a splash with the Australian exclusive distributor Ray White Marine. 'We are extremely excited for our inaugural Technohull display at the all new Sydney International Boat Show', said Brock Rodwell, Sales Director of Ray White Marine. 'Having sold several units without the product being stocked locally, this gives our clients the best platform to see the hand built quality and craftsmanship of Technohull with two 2017 models on display, both fitted with powerful 800hp engine options. The on-water performance is the easy sell, as the RIBs speak for themselves. I have not conducted one sea trial where the client is not amazed & genuinely shocked by the Technohull handling and top-end performance. We expect to sell several units over the 5 days show period'. Impressive seaworthiness, high performance and intriguing design are the qualities that assure Technohull as an ideal fit for the Australian market.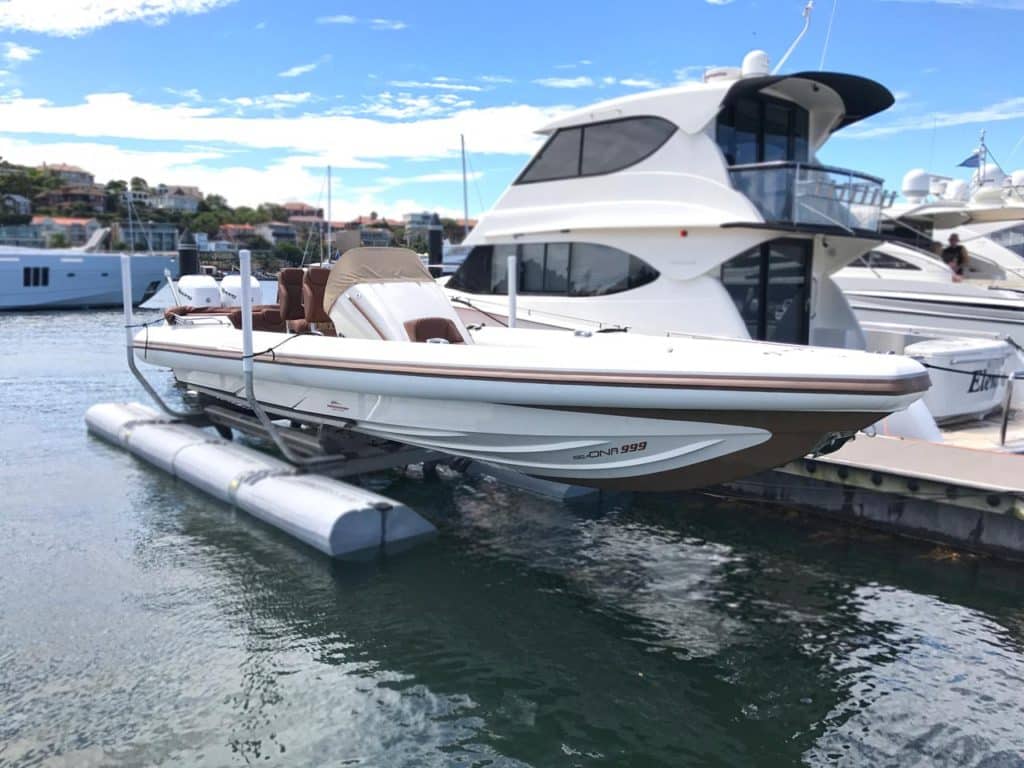 With a length of 10.3 meters and a beam of 2.8, the seaDNA999 can adapt to a wide range of owners. This is easily seen in the three versions of the bow area that the yard offers. Open: Here we have a V-shaped settee that conceals a spacious storage area, while the raised step at the peak considerably facilitates embarking and disembarking, making this version ideal as a tender for large yachts. Delta: Perfect for relaxing daily use and enjoyable anchorages immersed in nature thanks to the sun-bathing area that covers the entire bow area. Cabin: Dedicated to those who want to enjoy short cruises, this layout is characterized by a cabin with a double bed and an enclosed bathroom. Light and air are assured by the large companionway.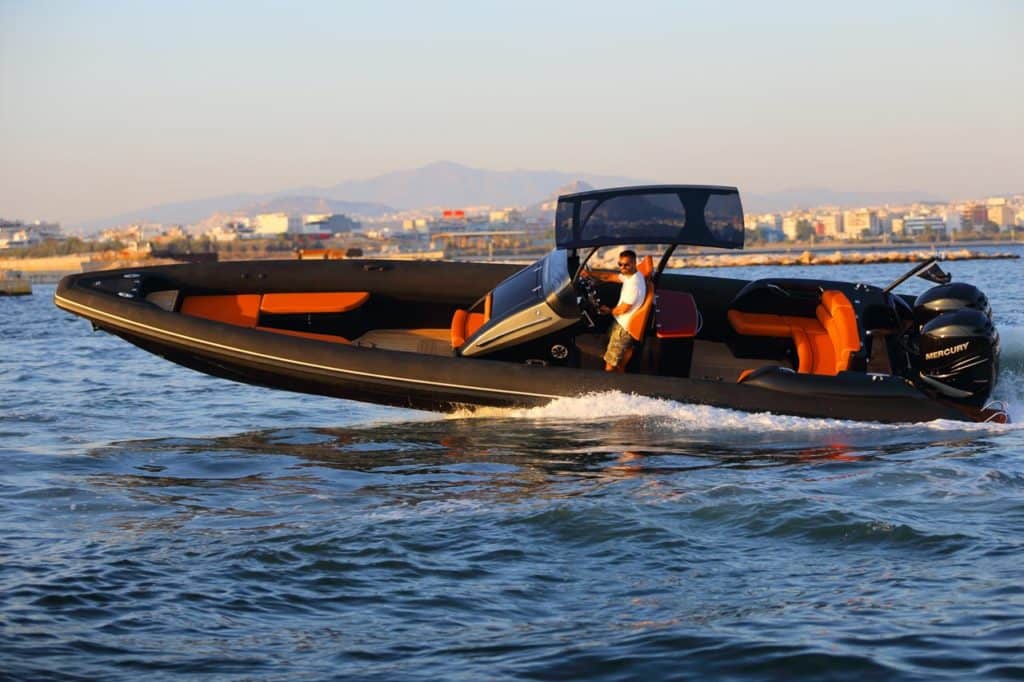 The ergonomic center console is equipped with two wrap-around shock-absorbing seats, perfect for safe and controlled steering even in rough seas. The instrument panel includes 'Smart Central Consol Touchscreen'. The optional mobile kitchen with sink and burner is located aft of the console seats. A real 'toy for boys'!