Sealine is closing the gap between the S335 and the S430 with the launch of the new S390 in its sporty S-line
The S390 is the perfect summer yacht under 40 feet, combining top-notch comfort in the sun with sporty handling on the water. The sporty V-hull with its elegant window design combines fast, safe cruising with plenty of natural light and fresh air below deck.
The entire cockpit is protected by the streamlined roof whose supports are integrated into the bulwarks, to provide the greatest possible space for a yacht in the 40-foot sports cruiser class.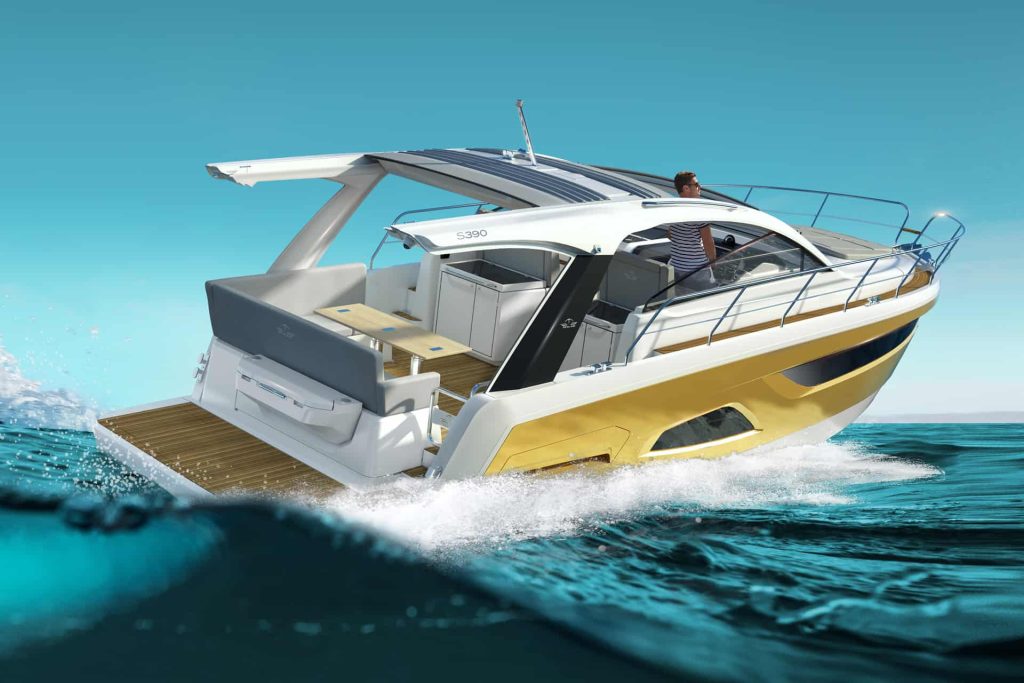 The L-shaped bench seat and the table parallel to the bathing platform also fit seamlessly into the unique layout concept, allowing the use of additional seating if required. With a bimini integrated into the roof aft, two hatches or an optional electric sunroof above the helm, and the half-height side windows, the cockpit can benefit from sunshine and refreshing breezes at the same time.
The open deck design and optimal use of space both inside and out create the basis for a summery lifestyle on board the Sealine S390
The port galley unit comes with a refrigerator and a two-burner gas cooker as standard, but can also be configured with an electric cooktop or gas grill. The second galley unit to starboard offers a sink and plenty of storage space for cookware. In addition, there is the option of a large barbecue behind the bench seat, which can be conveniently operated from the bathing platform.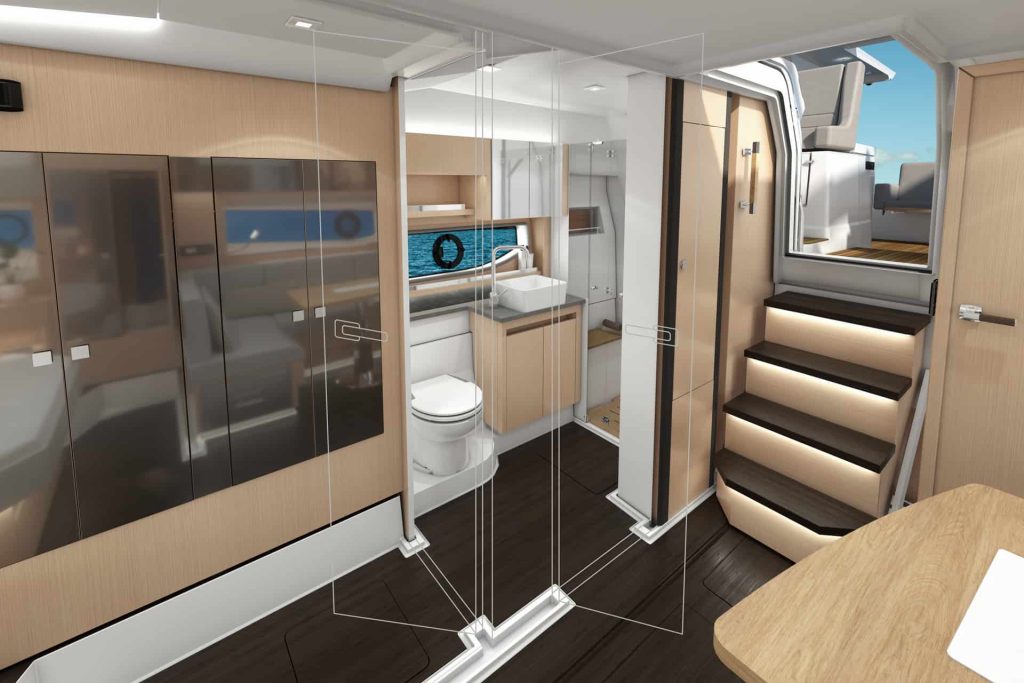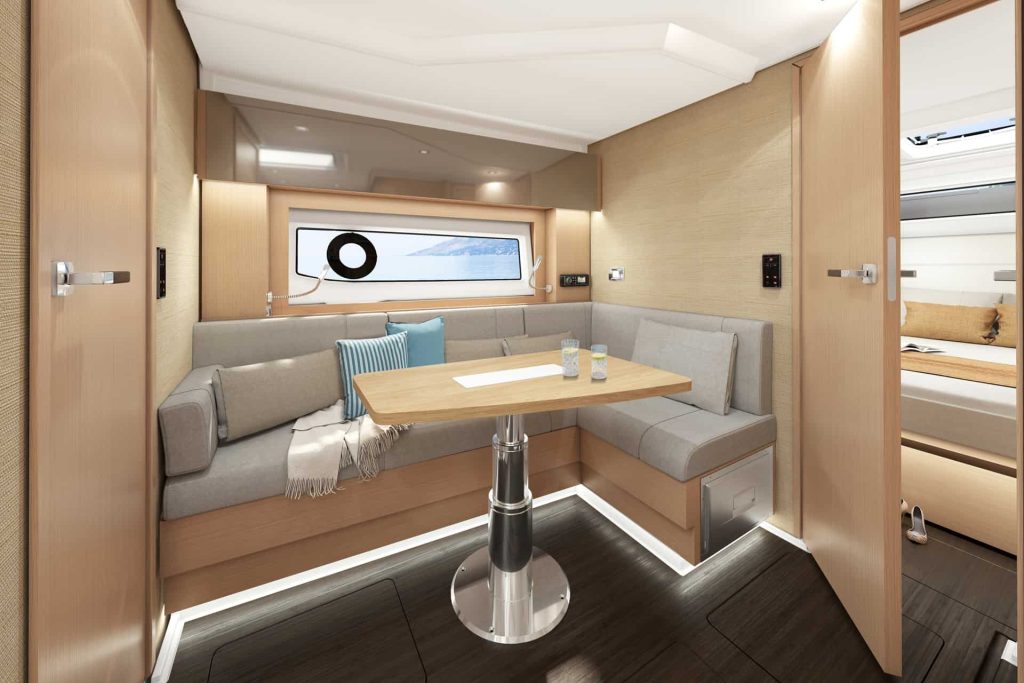 An extra-long bathing platform can be specified, boasting 4sqm of space, and it can be equipped with a hydraulic lowering system. The wide running decks provide access to the 4.5sqm foredeck sun lounge, which is equipped with three separately adjustable backrests and an additional bench seat.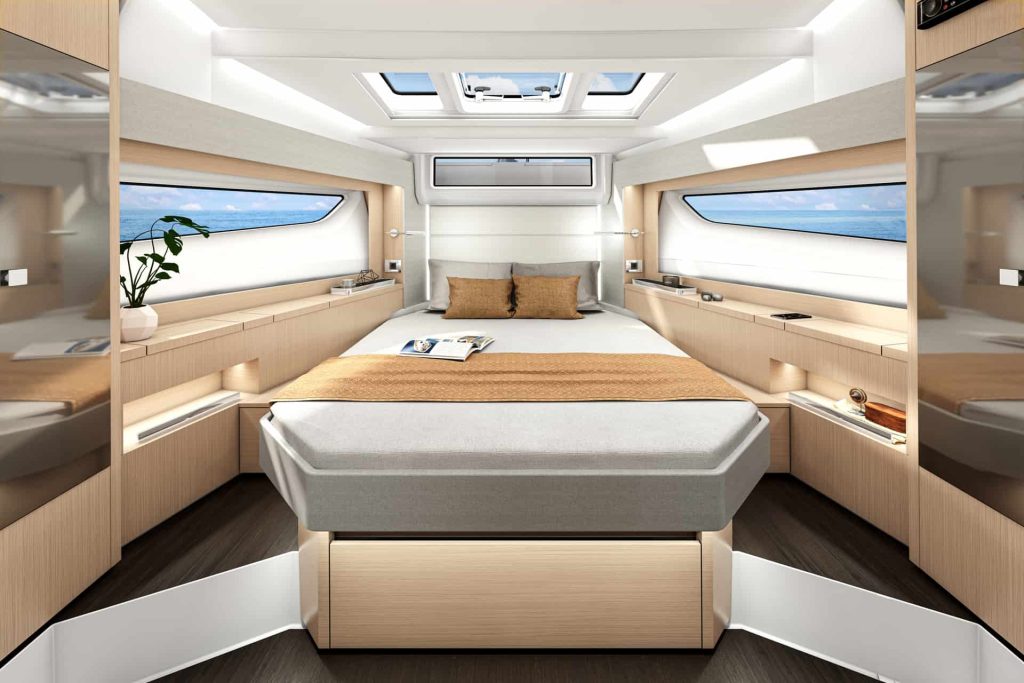 The master cabin is illuminated from four directions at once. Large hull windows on both sides, a front window and skylights provide maximum natural light and fresh air. A king-size bed, two wardrobes and cleverly integrated storage space create a luxurious atmosphere, enhanced after dark by the sophisticated lighting concept.
Photos Sealine