Silent Yachts confirmed that the new Silent 60 solar electric catamaran is going to make its first public appearance at the upcoming Cannes Yachting Festival 2021
This is the first unit of the model while eight more hulls are currently under construction and 17 are ordered in total. What makes it even greener is that it was built with a kite wing, a special system that in contrast to conventional sailing yachts, does not require a big mast and the kite sail generates much more power per square meter than a conventional sail. Silent Yachts offers the optional available kite-sail system for all their models.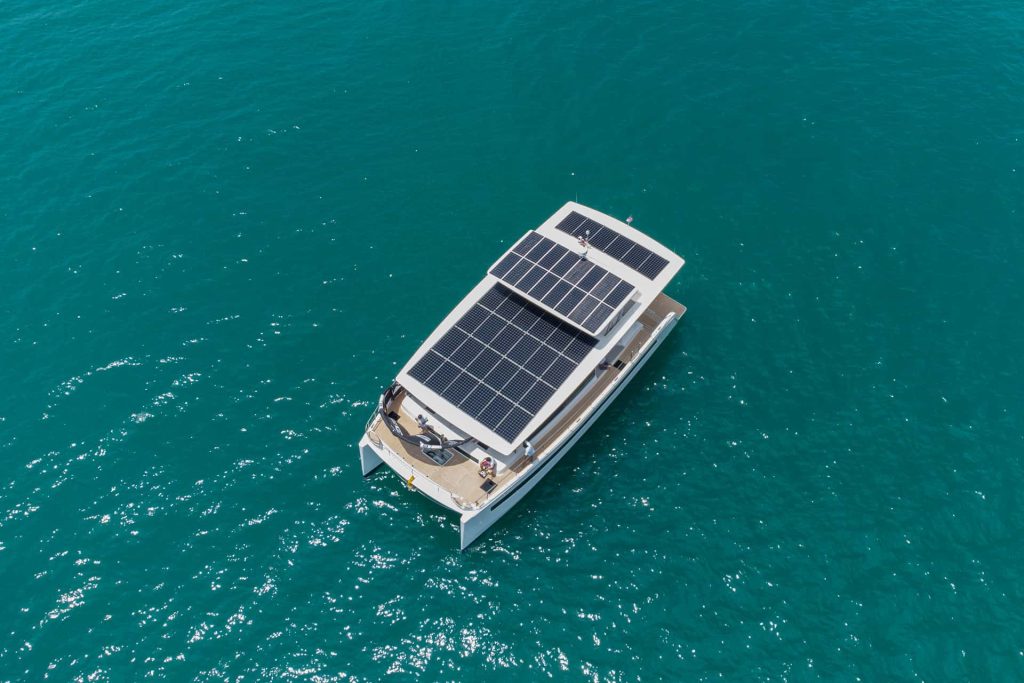 Advantages of the kite wing
The Silent 60 carries a light compact kite wing from Wingit, that does not require a big mast to hoist the kite and it's also easy to use. A kite wing that operates in such heights, generates up to 10 times more power per square meter than a conventional sail. So, how does the kite wing system work? There is a dedicated box in the bow area of the Silent 60, which contains the kite (the sail is 13 sq. m) including all its components (winches, mast, ropes, etc). Here the entire system is also stored, when not in use.
There are three major advantages of the kite wing for the yacht. First, extra propulsion. The kite can pull the 30-ton Silent 60 with about 4-5 knots and it reduces the consumption of the e-motors, thus extending the range. The already green solar electric catamaran gets greener and more eco-conscious this way. Second, emergency. If a floating fishing line gets entangled in the propellers, a kite can serve as a reserve propulsion that enables the boat to get to a protected place where the rope can be cut and the prop set free. Last but not least, fun and joy. It is great to see the kite high up in the air, pulling the boat with the power of the wind.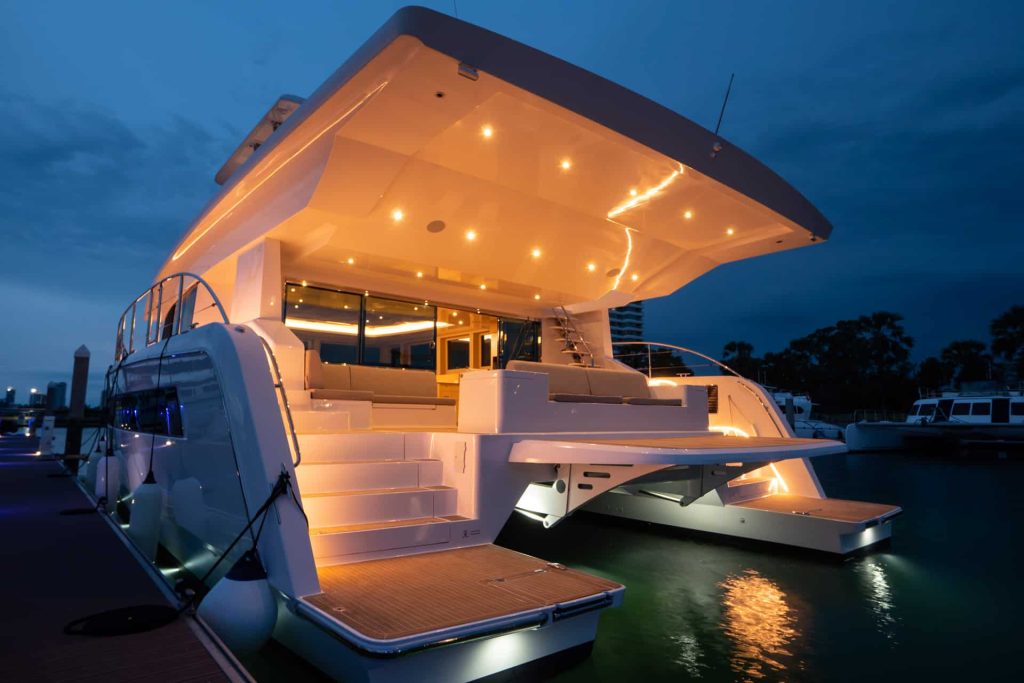 New high performance hull and flexible layout
The Silent 60 also has a new high-performance hull form that is optimized with CFD study, with longer waterline and reverse bow. Its exterior design's signature details are long window stripes at the sidewall of the hull and more window surface overall. The boat can be handled by two people with ease and offers plenty of space for families and crew. For adventurers, additional water toys, SUP´s, kayaks and e-bikes can be stored in the bridge deck.
The Silent 60 offers a flexible layout. The first has four guest cabins on the lower deck, including a spacious master suite. There are many social areas on board, an airy main saloon, an aft cockpit, a cosy bow seating and a flybridge.
Transoceanic range
The Silent 60 is designed to go everywhere as a true ocean-going cruising yacht. It can cruise efficiently for up to 100 miles a day for weeks. At the same time, the arrangement of the components enables the system to power all on board systems without the need of fuel to power a generator. The yacht's cruising speed is 6-8 knots but it may be fast when needed reaching 20 knots maximum speed.
Photos Silent Yachts/Jorgen Udvang