Sky Ocean Rescue at Volvo Ocean Race
 Preserve the ocean!
Led by the race's only female skipper, veteran British sailor Dee Caffari MBE, Turn the Tide on Plastic will use on-board data gathering equipment to measure water quality and composition, as well as micro-plastics in some of the world's remotest oceans. The team is part of the UN Environment's 'Clean Seas' campaign, which aims to better understand the issue of plastic pollution in our oceans and inspire people to take action in their day-to-day lives.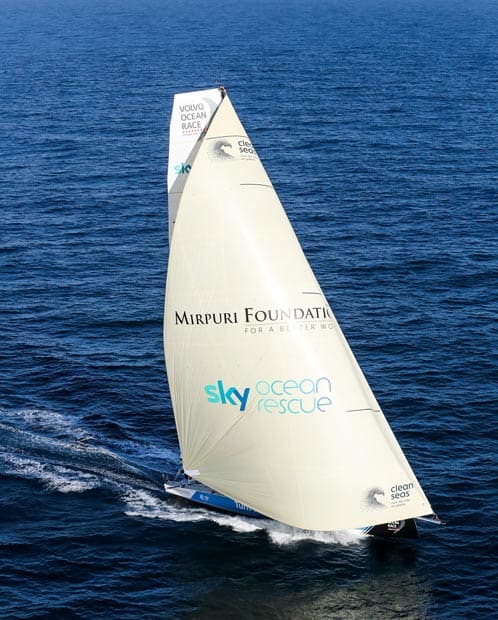 Since launching in January 2017, Sky Ocean Rescue has engaged with over 6 million people to raise awareness of the dire health of our oceans and now aims to reach a new audience by becoming official Race Team and Media Partner of Turn the Tide on Plastic. 'Sky Ocean Rescue are championing the issue of ocean health so we are delighted that they will join forces with us at the Volvo Ocean Race', said Caffari on the partnership.